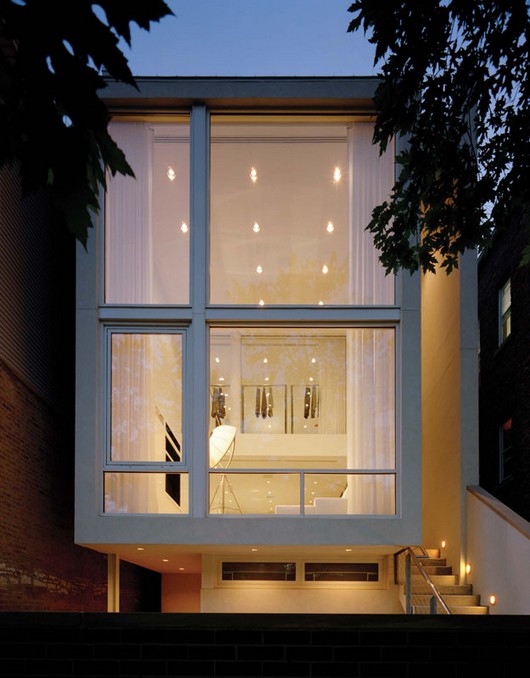 Juliana Curran Terian design Center
Art Space
2004-2007 New York,USA
369 Dekalb Ave. Brooklyn NY
Pratt Institute Brooklyn campas
website:
www.pratt.edu
Architect: Hanrahan Meyers Architects
http://hanrahanmeyers.com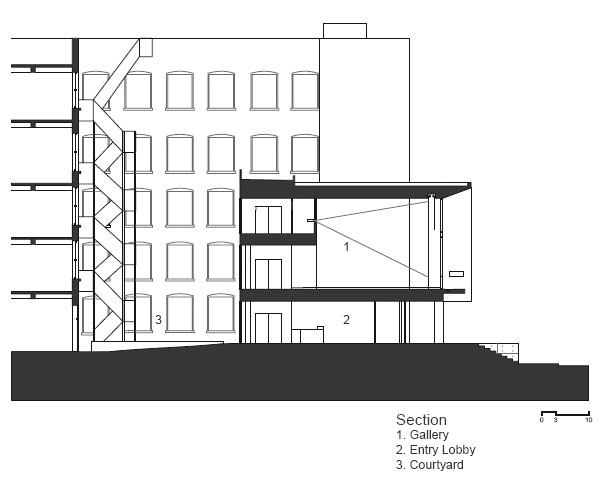 The Juliana Curran Terian Pratt Pavilion is a new focal point for the Pratt Institute campus in Brooklyn, New York. The Pavilion will be used by Pratt students and faculty to showcase work from the Institute's various design arts programs. Clad with stainless steel, and suspended between two existing industrial loft buildings on the main Pratt Institute campus in Brooklyn, New York, the project includes a glass entry area for the Pavilion and its neighbors, Steuben Hall and Pratt Studios. The new Design Center created by joining all three buildings houses 200,000 square feet of Institute programs. The overall new construction for the Pavilion and its auxiliary areas including the glass entrance and a new circulation bridge to the south, comprise 10,000 square feet. Behind the Pavilion, a new courtyard makes an outdoor room for informal meetings and classes in warm weather.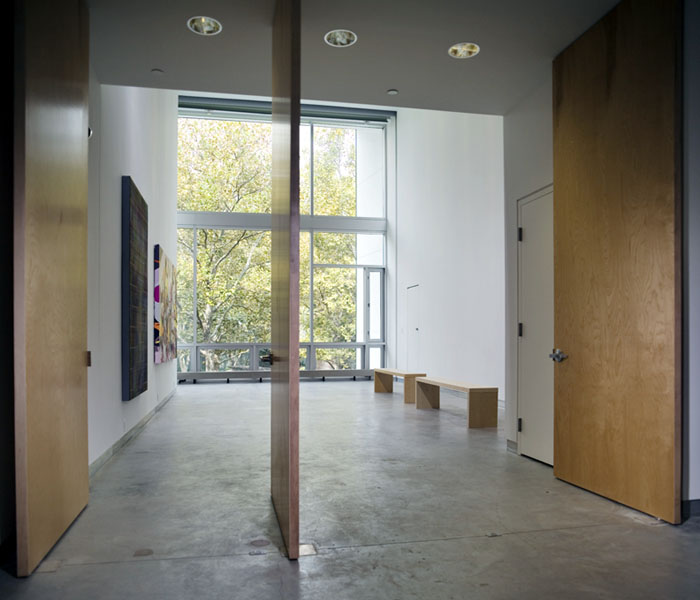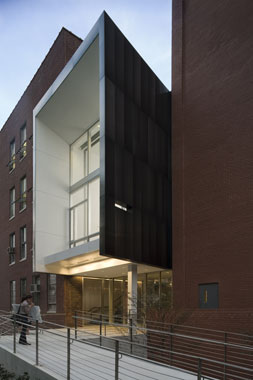 The Pavilion is clad with hand-finished stainless steel panels by Milgo Bufkin steel fabricators. The front facade faces north, toward the main Institute quadrangle and is all glass, with screens that pull down for rear projection to the campus, or to fully darken the space for slides or videos. The Pavilion will be mainly used as a gallery and for Institute receptions. To the south the Pavilion bridge ramps east and west creating a circulation zone that connects Pratt Pavilion, Steuben, and Pratt Studios. The bridge overlooks the new central courtyard.
The courtyard and Pavilion were designed to work together as a passive ventilation system. Windows on the south, courtyard-facing bridge facade open to bring air from the courtyard through the Pavilion and out windows on the north facade (see enclosed diagram).
Construction was complete in December 2006. Pratt Pavilion will officially open in the Spring 2007.
Fitted between the existing Pratt Studios and Stueben Hall, the new entrance pavilion by hanrahanMeyers Architects knits the two into a single 200,000 s.f. complex for nearly all of the school's design disciplines.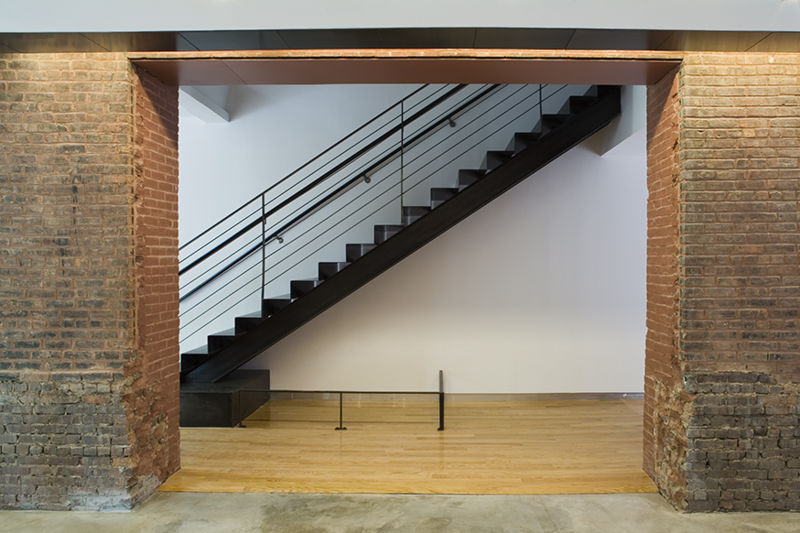 Entry to the Design Center is underneath the projecting volume. One immediately becomes aware upon entry of the pavilion's situation, as what was exterior is now interior. Although the brick exterior walls are kept exposed, strip lights illuminate a gap between the new entry and the two buildings, making it clear that the space is new. Through a large opening is a new steel stair that provides access up to the gallery and the rest of the complex's spaces.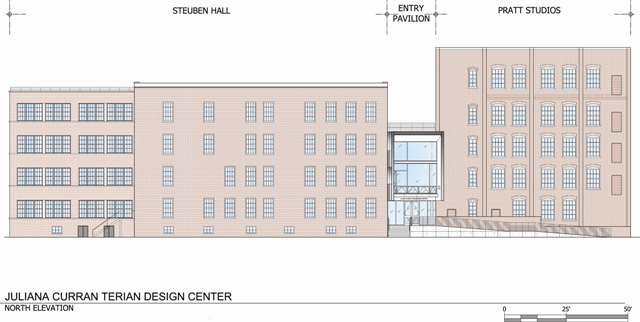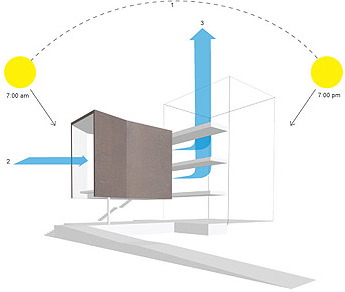 ▲ by another29 | 2007-06-24 02:45 | □Architecture