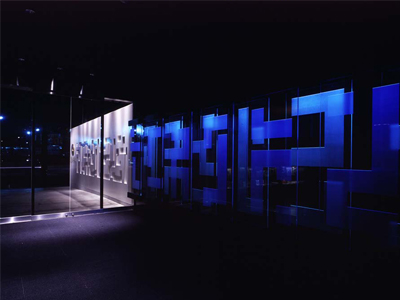 CLASKA
Hotel/Cafe/Gallery
2003
東京都目黒区中央町1-3-18
T +81(0)3.3719.8121
website:
www.claska.com
Interior design : INTENTIONALLIES
Furniture design : t.c.k.w
Installation art : tomato
Graphic design : TYCOON GRAPHICS
Claska, changing the shape of hotels
When met with the task of refurbishing the original hotel structure, we questioned the notion of "living space." The myriad of ideas that sprung from thinking about this concept led to the birth of a hotel that has no equal: Claska. The first floor lobby operates both as a cafe-lounge and DJ event/party space. The first floor also holds the DogMan dog salon and the "essence" bookstore. The second floor gallery space delivers the newest groundbreaking trends in art and culture while the third floor operates as an open system workspace. The fourth and fifth floors house the hotel's nine rooms of which no two are alike; a room over 120 m2, one with an attached terrace, another with a view from your bathtub. We also offer three weekly and monthly hotel rooms furnished with designer amenities and twenty-three residential rooms for long-term use. The 240 m2 rooftop lounge offers stunning panoramic views of the Tokyo Metropolitan Area. A composite of diverse services, it is by all accounts the creation of a hotel never before seen in Tokyo.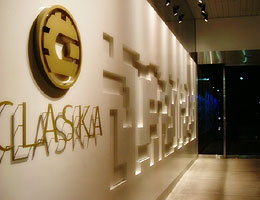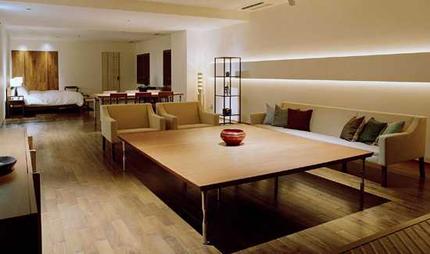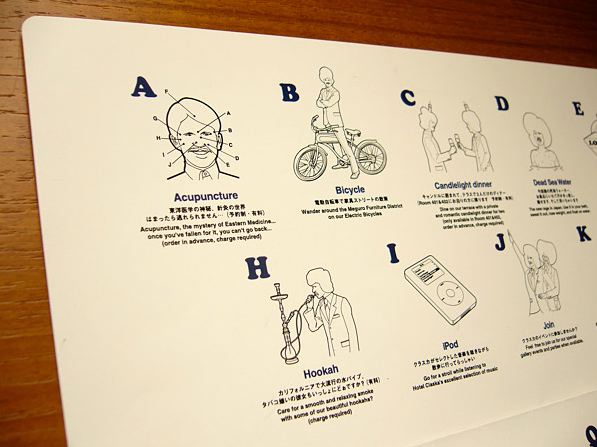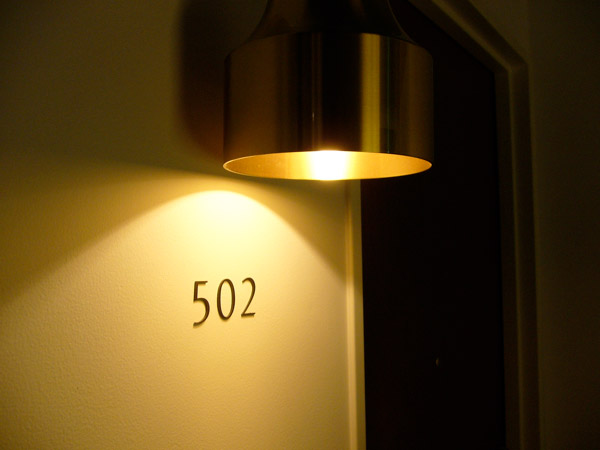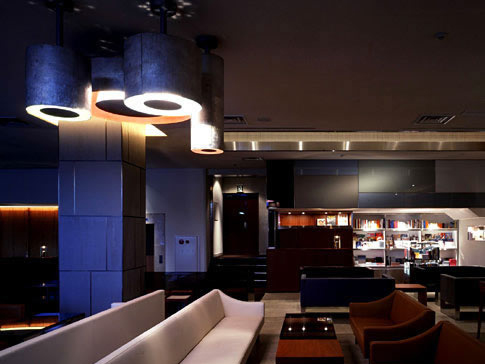 The Lobby
A combined restaurant, lounge, bar and cafe featuring a wide range of fusion Asian cuisine as well as a long list of wines and spirits. Come in for a morning cup of coffee, a relaxing lunch, a romantic dinner or an exciting evening out.
The Lobby
open daily 10:00 - 28:00
T +81(0)3.5773.8620
▲ by another29 | 2006-11-30 22:43 | □Architecture