Benthem Crouwel Architects
Architect
Netherlands
+Jan Benthem [born 1952]
+Mels Crouwel [born 1953]
website:
www.benthemcrouwel.nl
Nieuw Land Poldermuseum
1991-1993 Lelystad,Netherlands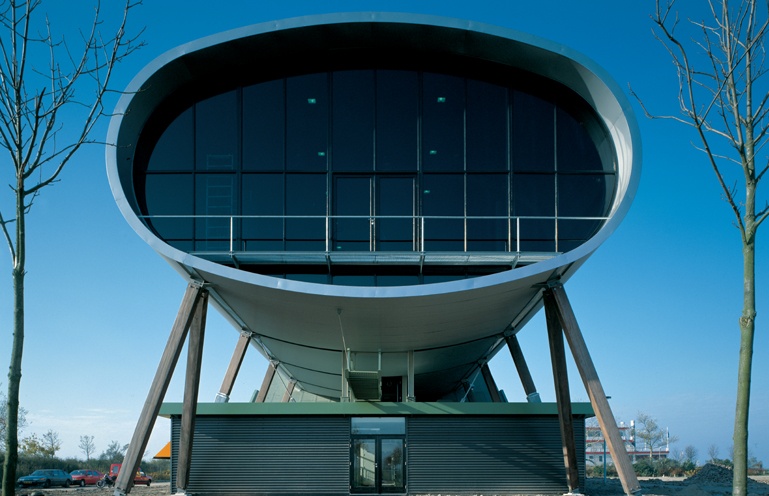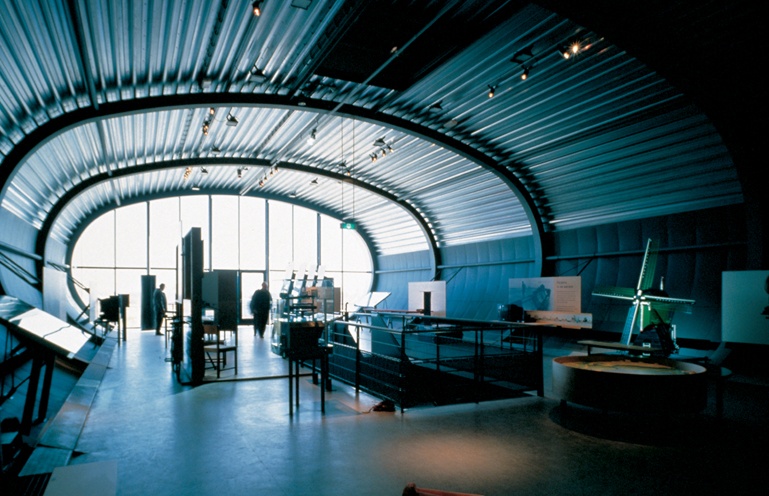 The difference in height between water and land in a polder, was chosen as the theme of this design. The basalt understructure is dike-shaped, its green roof assuming the profile of turf on a dike. The exhibition space occupies the long tube sitting on the dike like a cannon, recalling those that used to be fired to announce the spring. At the same time the tube is a telescope which, looking out over IJsselmeer and Lelystad, magnifies the difference in level between water and land. Inside the tube the dike acts as a boundary between an imaginary sea and a polder standing on stilts. The tube is supported by timber batter piles, a reference to the Batavia, the Dutch East India Company vessel being reconstructed nearby.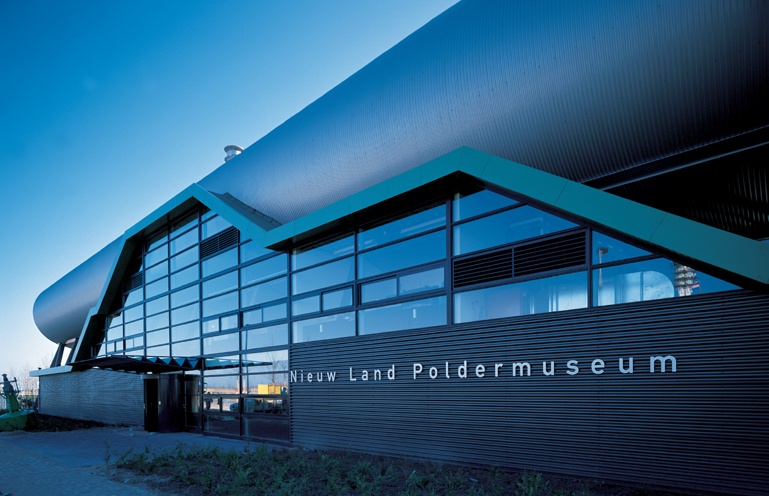 ▲ by another29 | 2005-03-07 18:02 | □Architect