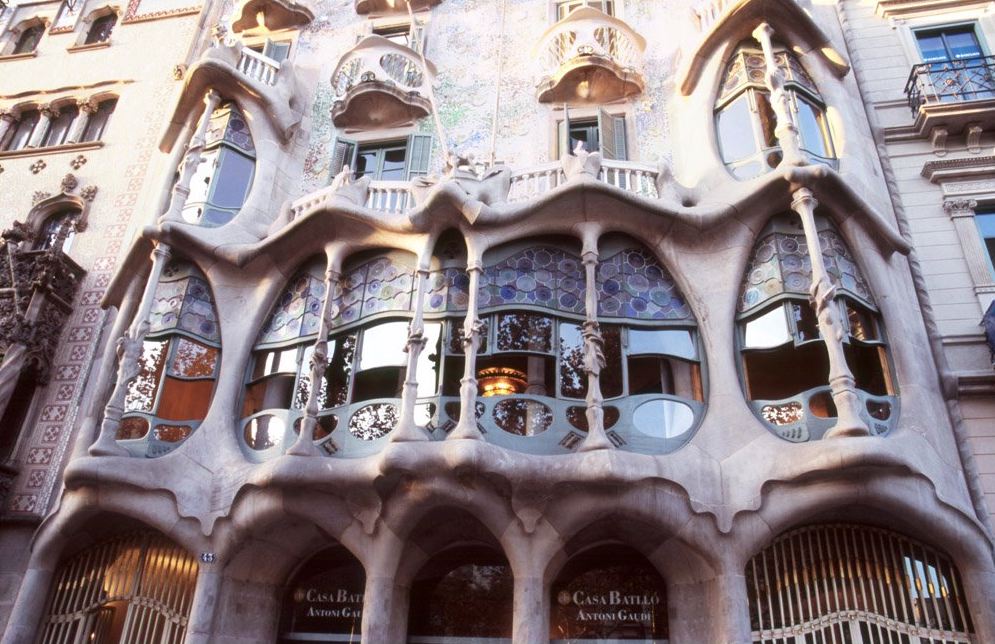 Casa Batllo
Residence
1904-1905
Barcelona,Spain
Passeig de Gracia 43
Barcelona,Spain
website:
www.casabatllo.cat
Architect: Antoni Gaudi
One of the most celebrated of the works of Gaudi, the colourful Casa Batllo is known for its elaborate decoration and forms derived from nature. From the balconies resembling the bones of animals to the scale like surface of the front facade, the building is a tour de force of an artist reaching the peak of his powers. At night the floodlit facade has an iridescence like the scales of a fish. This polychromic finish is known as trencadis.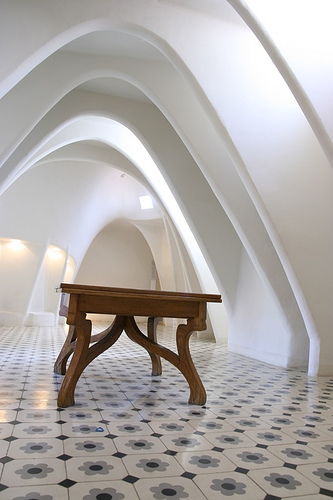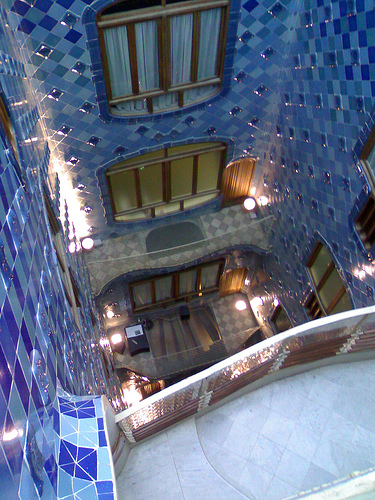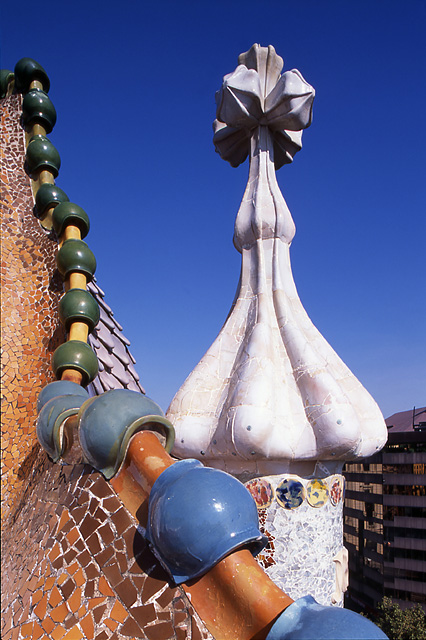 At the first floor level is a sculptural stone loggia framing windows decorated with stained glass that resembles a gaping open mouth or melting caverns. Above the main facade is a fabulous tiled roof with Gaudi's trademark elaborately shaped chimneys. This curved roof is said to represent St George and the dragon. St George is a patron saint of Catalunya as well as England.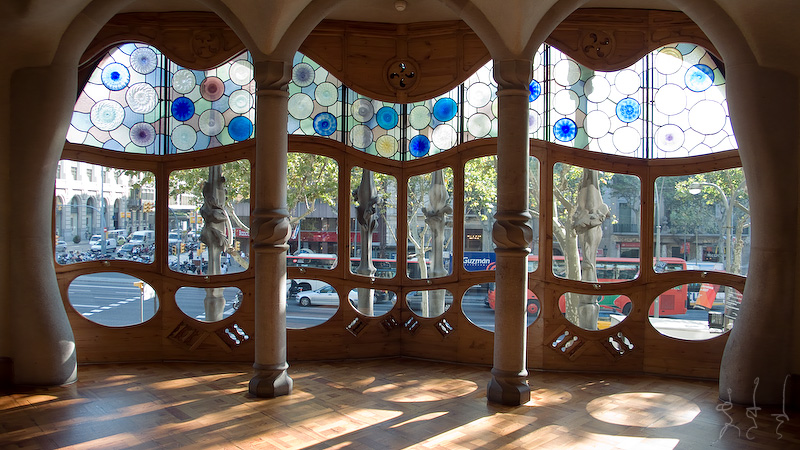 ▲ by another29 | 2002-12-14 23:11 | □Architecture