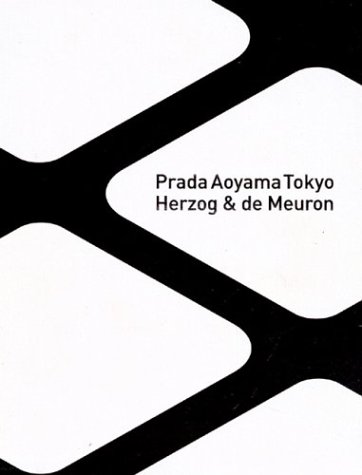 PRADA Aoyama
Boutique
2003 Tokyo,Japan
5-2-6 Minami Aoyama Minato-ku
Tokyo Japan
Architect: Herzog & de Meuron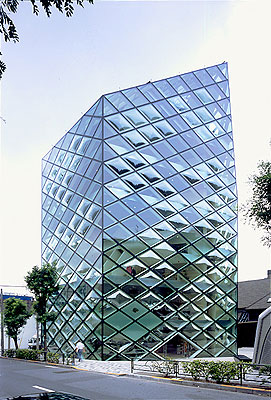 Cricursa glasses for the Herzog & de Meuron project
Cricursa manufactured and supplied the curved glass of the new Prada store in Tokyo, designed by Herzog & de Meuron. This 6 story building is wrapped with a surprising glass skin which gives it an impressive look. The transparent façades and the hip roof (installed by Josef Gartner GmbH) are covered with rhomboid glasses, either flat or with an ellipsoid curve, that act as eyes between the store and the city.
These bent glasses manufactured by Cricursa are unique. Some of them seem to be sucked in, while others are puckered outward, as if the building were breathing. Depending on the time of the day, the light touches the convex and concave glass panels resulting into multiple shades and reflections, creating amazing visual effects, and giving the building an "oscillating character", in the words of the architects.This bubbled glass, not only offers artistic values to the building, but also maintains all its functional properties.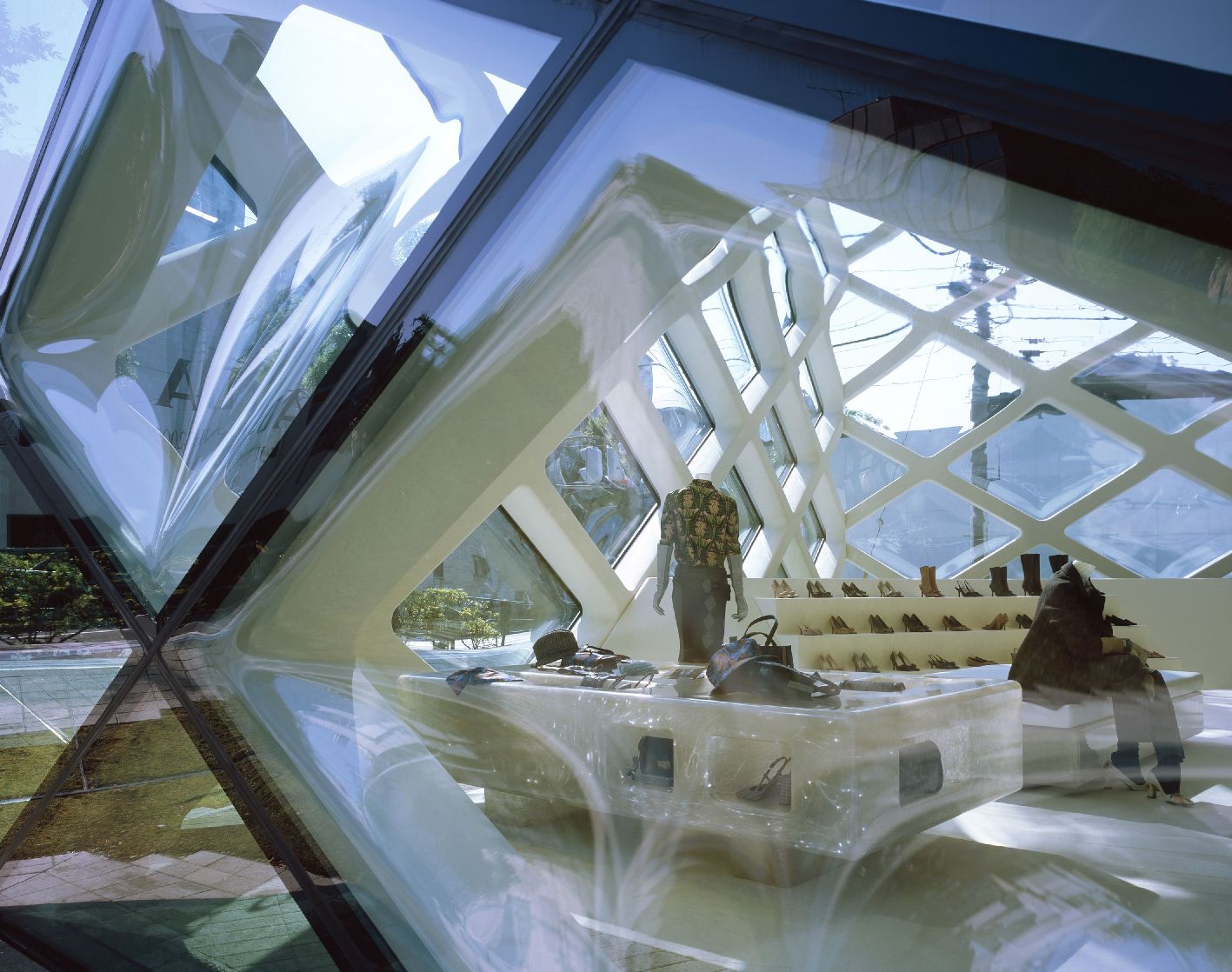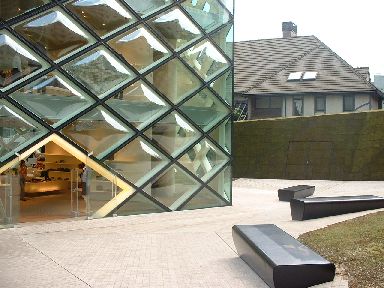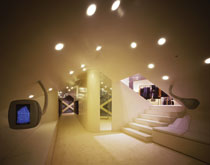 Model Works : PRADA Aoyama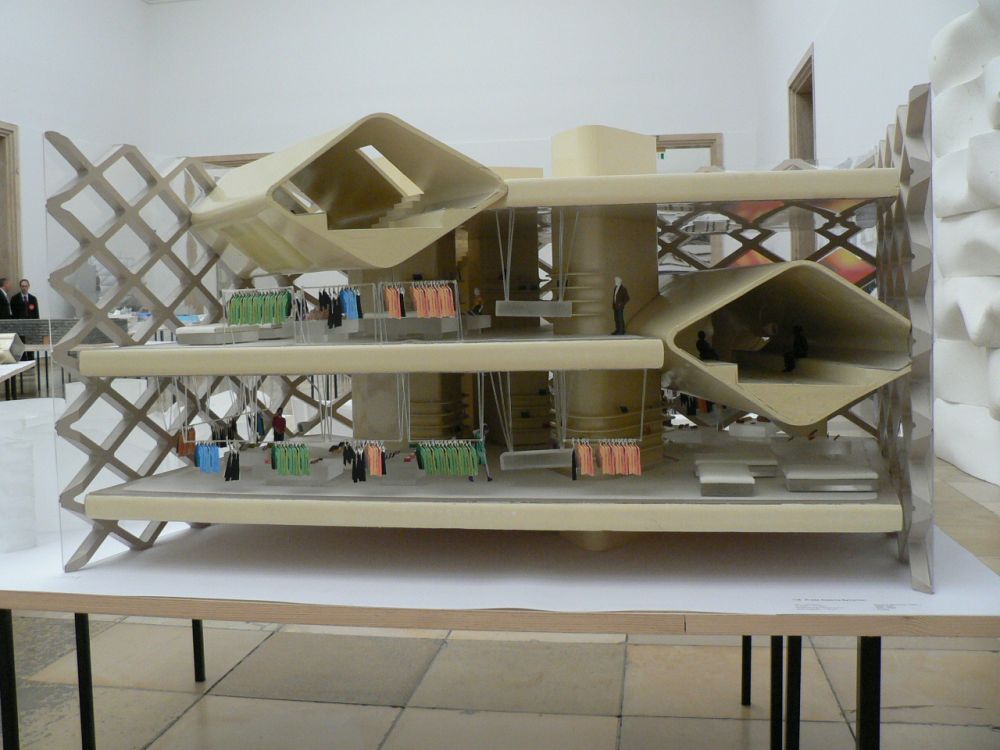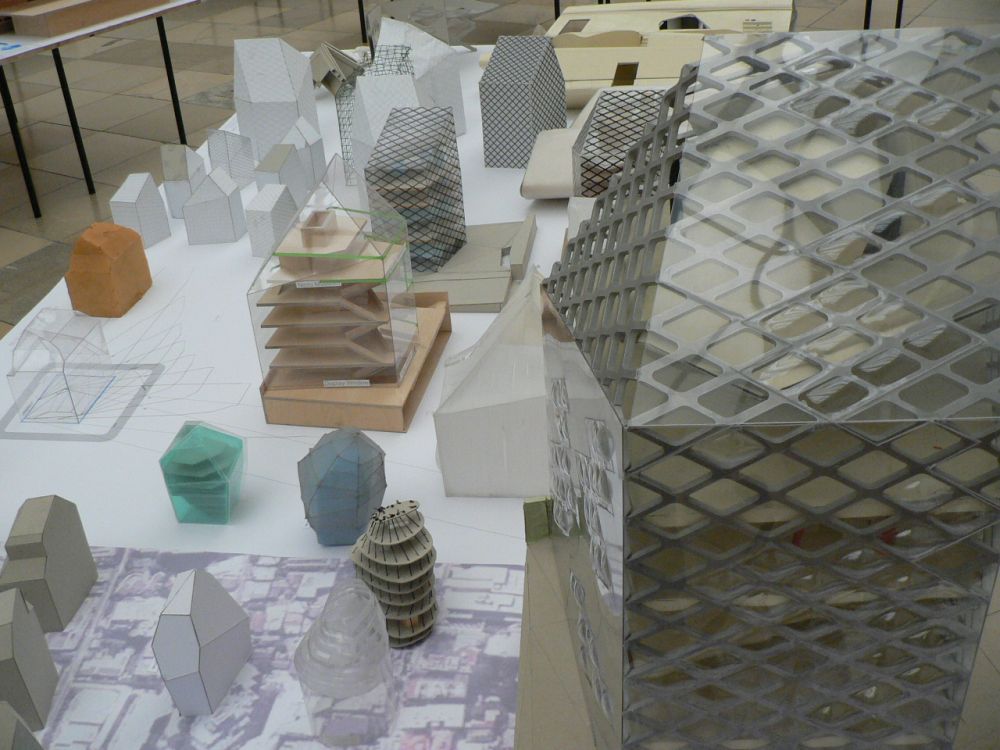 Each panel has a build up which includes two glass panes, an inner single laminated glass and a 12 mm monolithic outer pane, composing an Insulated Glass Unit. The inner pane follows the compound shape of the outer glass, giving a uniform and constant airspace in between. This precision, has only been possible due to the high degree of accuracy achieved during the manufacturing process. Not only the achievement of the shape has been extremely successful, but also an important clue for this goal has been to give the right flatness all around the perimeter so the glasses could properly sit on the substructure were they have been siliconed. Avoiding any distortion due to the process, and keeping the optical properties to the highest standards requested by the architect, has been also a great success. This has only been possible thanks to the team work achieved during the long process, were all parties have been positively involved.
▲ by another29 | 2003-12-01 03:07 | □Architecture