Matthew Barney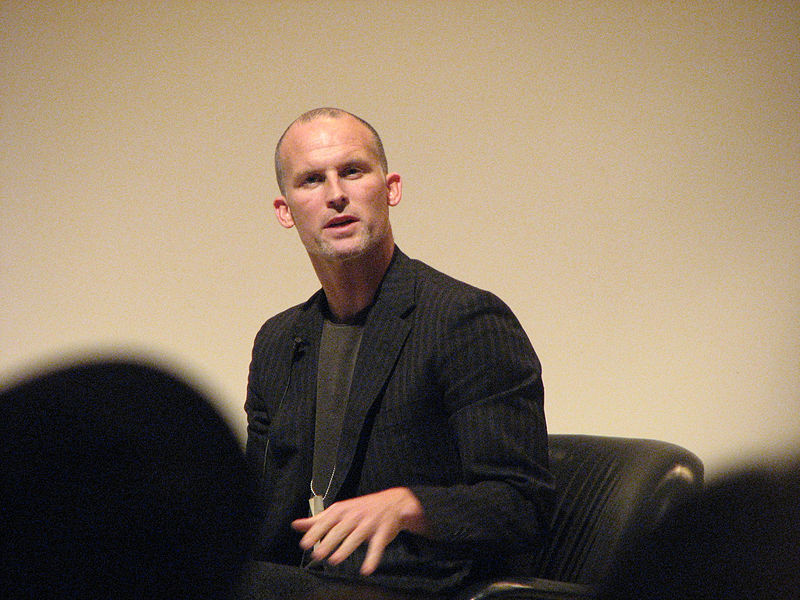 Matthew Barney
Contemporary Artist
born 1967, in San Francisco
website:
+The Cremaster Cycle /
www.cremaster.net
+The Drawing Restraint /
www.drawingrestraint.net
view more works:
Barbara Gladstone Gallery
In 1989, he graduated from Yale University, New Haven. Since then, he has created work that fuses sculptural installations with Performance and video. His singular vision foregrounds the physical rigors of sport and its erotic undercurrents to explore the limits of the body and sexuality. In this, the artist's work reflects his own past as an athlete, while also being attuned to a new politics of the body evident in the work of many contemporary artists. Barney's ritualistic actions unfold in hybrid spaces that evoke at once a training camp and medical research laboratory, equipped as they are with wrestling mats and blocking sleds, sternal retractors and speculums, and a range of props often cast in, or coated with, viscous substances such as wax, tapioca, and petroleum jelly. Indeed, his earliest works, created at Yale, were staged at the university's athletic complex. Within this alternative universe, Barney's protagonists—including an actor dressed as Oakland Raider Jim Otto, and the artist himself naked or cross-dressed—engage in a metaphoric dance of sexual differentiation.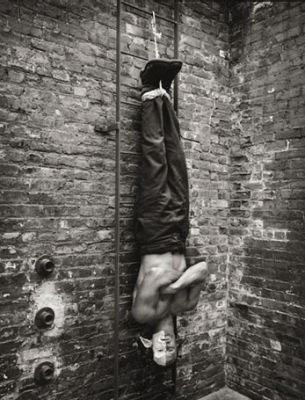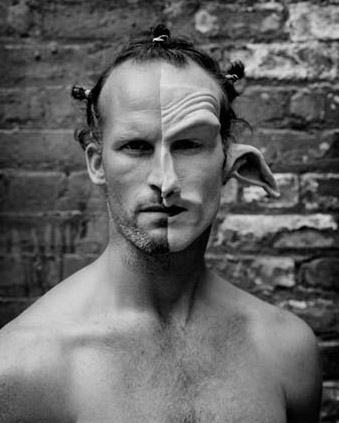 Barney's exploration of the body draws upon an athletic model of development, in which growth occurs only through restraint: the muscle encounters resistance, becomes engorged and is broken down, and in healing becomes stronger. This triangulated relationship between desire, discipline, and productivity provides the basis for Barney's meditation on sexual difference. These athletic and sexual references converge in Otto's jersey number "00," which becomes a leitmotif for the artist's ongoing exploration of a polymorphous sexuality. Woven cipherlike throughout Barney's work, this motif variously appears as if marking elapsed time in his videos, and in altered form as a single oblong, resembling a football field. For the artist, however, the oblong represents "the orifice and its closure - or the body and its self-imposed restraint." Homonymic with the word "auto," Otto also suggests autoeroticism, or a closed, self-sufficient system.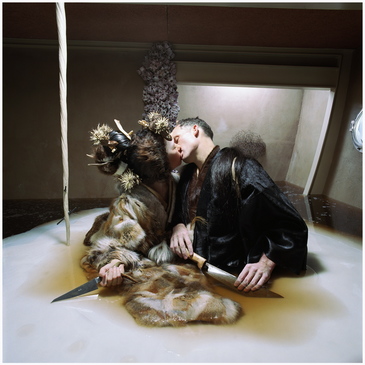 DrawingRestraint
The performance aspects of Barney's work have been described as predominant, while the resultant drawings have been called " very interesting in their own right." Some have criticized Drawing Restraint 9 for what has been termed a superficial treatment of Japanese culture combined with an undesirable awkwardness in the actors/performers, including Barney. A gallery show accompanying the Drawing Restraint 9 project appeared at Gladstone Gallery in New York 2006, featuring thermoplastic sculptures associated with the film and the remains of a private project performed at the gallery 2006, titled Drawing Restraint 13: The Instrument of Surrender, for which Barney emerged from a crate dressed as General Douglas MacArthur, walked across a platform, and fell into a vat of petroleum jelly. Barney reused his motif of dressing as MacArthur in a show later that year at the San Francisco Museum of Modern Art. That performance involved Barney scaling the museum's atrium to execute a large sketch of his iconic pill another recurring motif in his work.

by another29 | 2007-09-24 02:27 | □Product