USS Oklahoma Memorial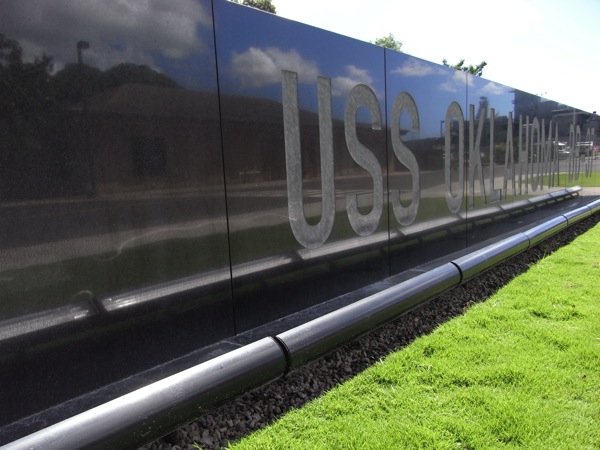 USS Oklahoma Memorial
Memorial
2007 Pearl Harbor Hawaii
website:
www.ussoklahomamemorial.com
design:
Beck Associates Architects
[USA]
Pearl Harbor Historic Site:
www.pearlharborhistoricsites.org
Honoring the Oklahoma
The USS Oklahoma Memorial stands to honor the 429 men who lost their lives aboard the Oklahoma on December 7th, 1941. These men were not only sailors and Marines, they were 429 brothers, sons, husbands, and fathers. Edward F. Slapikas, Sea1c, always lent a helping hand to younger sailors. John L. Wortham, GM2c, looked forward to returning to his wife and baby boy. Slapikas, Wortham and their crewmates never went home; on December 7th Japanese torpedoes destroyed their ship and lives in mere minutes. Their memorial stands on the shores of Ford Island, next to the former berth of the Oklahoma. Those who escaped and swam ashore may have walked or crawled across this ground. To them these shores were a place of sanctuary, or a place they longed for as they lay trapped inside the capsized Oklahoma. For us, it is a place to remember.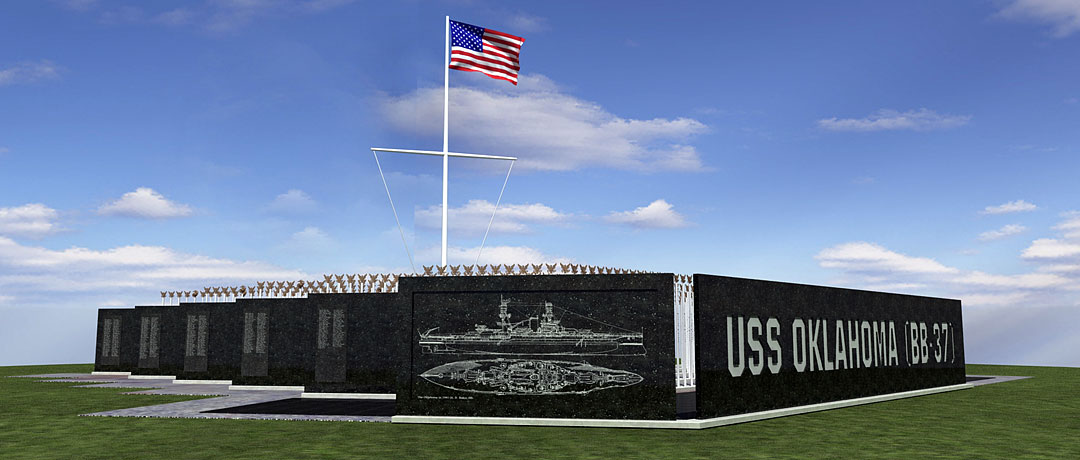 Architectual Theory
The memorial's black granite walls suggest the once formidable hull of the Oklahoma while the white marble standards represent its lost sailors and Marines. Each perfectly aligned marble standard symbolizes an individual in pristine white dress uniform, inspired from the naval tradition of 'manning the rails.' In full dress whites the ship's crew stand at attention along the rails or in the rigging of the ship to display respect and honor. The marble standards of this memorial stand perfectly straight, 'manning the rails' of the Oklahoma, forever.
by another29 | 2008-09-22 03:22 | ■Life