Peter Fischli & David Weiss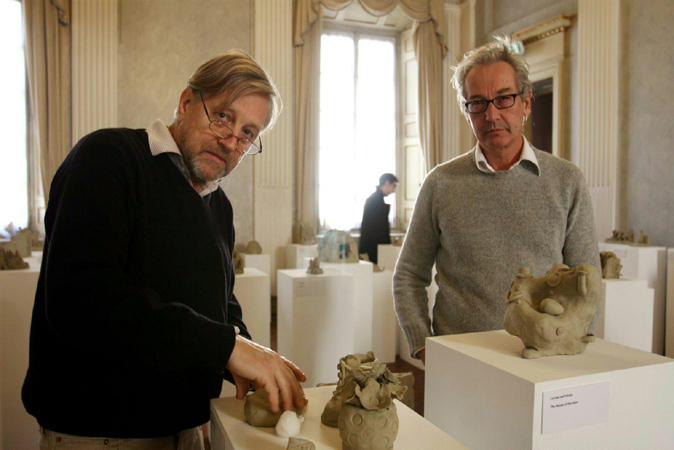 Peter Fischli & David Weiss
Artist
Peter Fischli /born 1952 in Zurich
David Weiss /born 1946 in Zurich
works more view:
Matthew Marks Gallery
Peter Fischli and David Weiss are Swiss artists who first began working together in the late 1970s. Their sculpture, video and photographic works all generate a unique atmosphere of concentration and relaxed pleasure. The mood of their work ranges from the humorous - a pair of clay figures, for example, titled Mick Jagger and Brian Jones go home satisfied after composig 'I Can't Get No Satisfaction' - to the banal - a photographic series devoted to Airports - and even the apparently invisible - their Untitled installation simulating, through minutely detailed polyurethane sculptures, an unfinished exhibition site.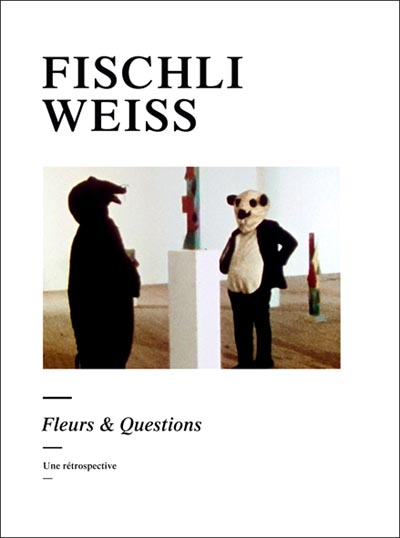 THE POINT OF LEAST RESISTANCE
Yet again, a bear and a rat are out to make a lot of money - this time with art. During a tour of investigation, they find a corpse in a gallery and, hoping it will prove to be a means of access to the worlds of culture, action and finance, they take it along with them. However the desired effect is not forthcoming and they become involved in questions and observations on the subject of art and crime. The rat tries to solve the case himself; to him there is no distinction between artist and detective. After a narrow escape from a murder attempt, the two animals join forces once again and, now sadder and wiser, they resolve to improve - something that appears to be far from easy. But at the depths of despair they discover a system of order in the chaos of the world, which encourages them to venture into the area of philosophy. From here, they proceed into undreamed-of insights and flights of fancy.
Directed by Peter Fischli, David Weiss
Written by Peter Fischli, David Weiss
Cinematography: Jürg Walther
Editing: Rainer M. Trinkler
Sound: Pavol Jasovsky, Hans Gerstengarbe
Music: Stephan Wittwer
Cast: Peter Fischli as the rat, David Weiss as the bear
Voices: Ingold Wildenauer (bear), Alfred Pfeifer (rat)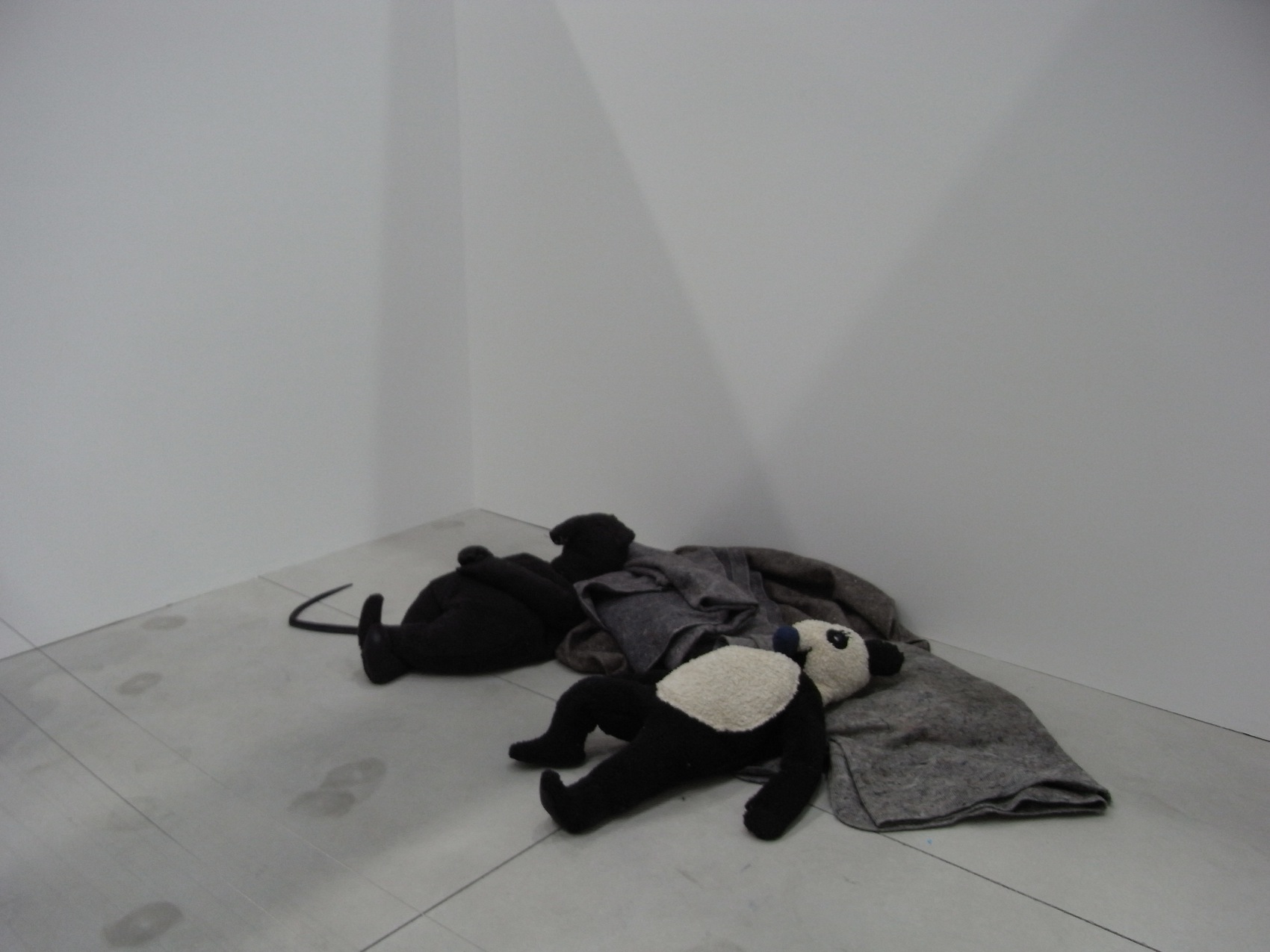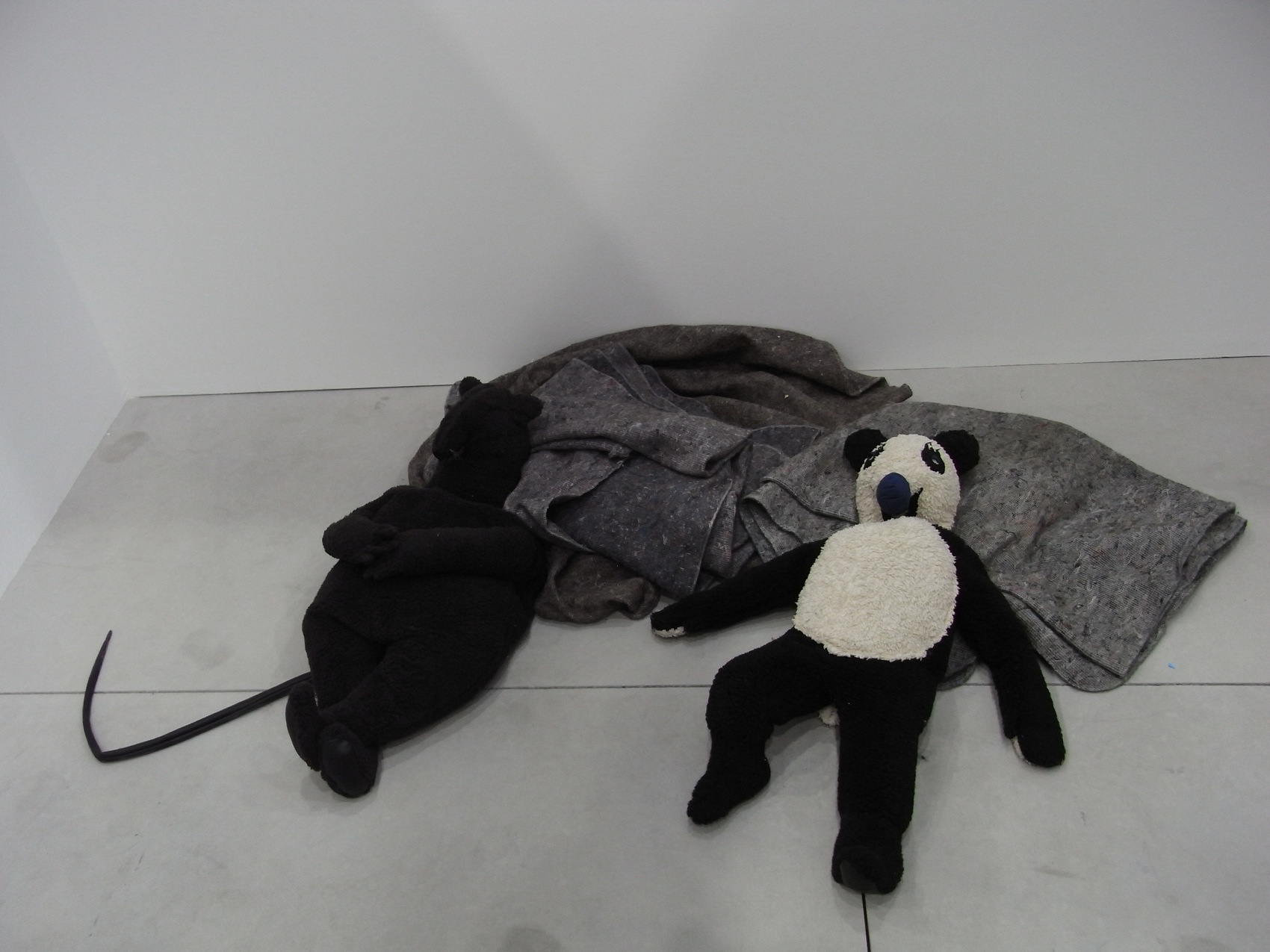 Part of a Film with a Rat and Bear, 2008
/Yokohama Toriennale 2008 TIME CREVASSE in Japan
Untitled (Flowers), 1997-1998. Selection from portfolio of 111 inkjet prints
Fischli/Weiss's delight in the ordinary is given perfect form in their flower portraits—dazzlingly colorful, close-up shots of myriad garden plants in bloom or various stages of decay. As in all the previous work in their conceptually driven practice, the flowers undermine conventional distinctions between high and low art—a culturally enforced contrast the artists once derided in a clay sculpture of two dachshunds, one standing on its hind legs, the other on all fours. Fashioned in the spirit of amateur photography in both subject and style, the flower portraits employ the technique of double exposure to achieve dizzying layered effects. The process allowed the artists to exploit their collaborative approach: one would shoot an entire roll of film in a suburban rose garden; the other would rewind it and then shoot the same roll in a park in Zurich. Deliberately decorative, these photographs push the limits of acceptability in Conceptual art. The cumulative effect of 111 different pictures, which can be installed in a room like wallpaper, glimpsed image by image as in a print portfolio, or seen singularly as a framed photograph, is one of abundance and kaleidoscopic visual pleasure.
by another29 | 2008-09-22 04:55 | □Product