GreenPIX Media Wall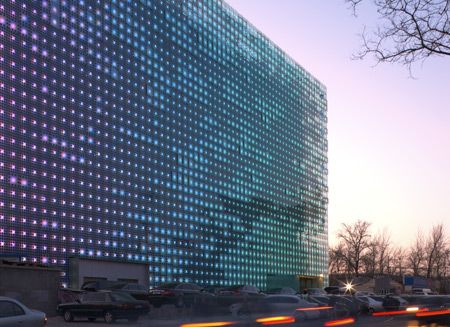 GreenPIX Media Wall
zero energy media wall
Architecture
2008 Beijing Chaina
website:
www.greenpix.org
Chang'an Jingya Restaurant
No.26 Fuxing Road, Haidian District
Beijing -100851
Architect:
Simone Giostra&Partners
Lighting designer:
Arup
Simone Giostra & Partners Architects have designed the GreenPix - Zero Energy Media Wall - a groundbreaking project applying sustainable and digital media technology to the curtain wall of Xicui Entertainment Complex in Beijing, near the site of the 2008 Olympics. Featuring the largest color LED display worldwide and the first photovoltaic system integrated into a glass curtain wall in China, GreenPix transforms the building envelop into a self-sufficient organic system, harvesting solar energy by day and using it to illuminate the screen after dark, mirroring a day's climatic cycle. Arup provided engineering services for the project.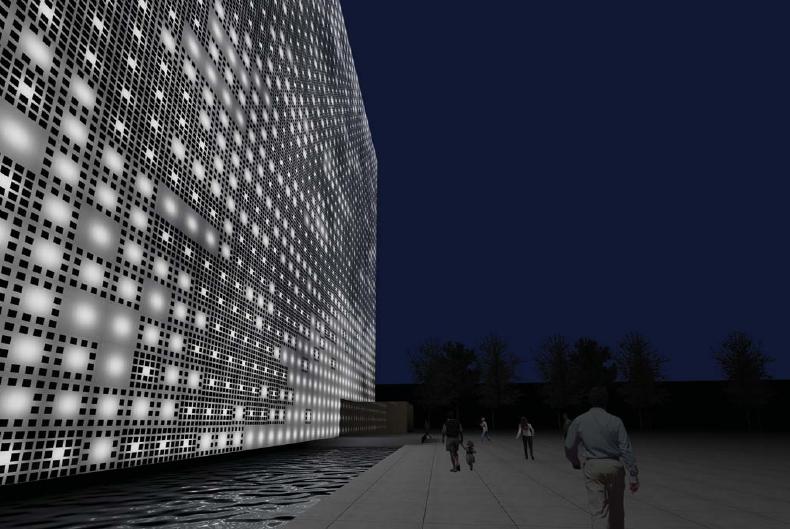 "The Media Wall will provide the city of Beijing with its first venue dedicated to digital media art, while offering the most radical example of sustainable technology applied to an entire building's envelope to date", said Simone Giostra. The building will open to the public in June 2008, with a specially commissioned program of video installations and live performances by artists including: Xu Wenkai, Michael Bell Smith, Takeshi Murata, Shih Chieh Huang, Feng Mengbo and Varvara Shavrova.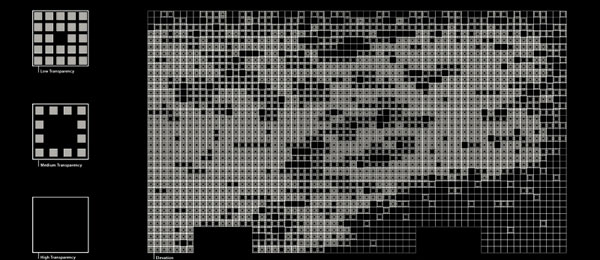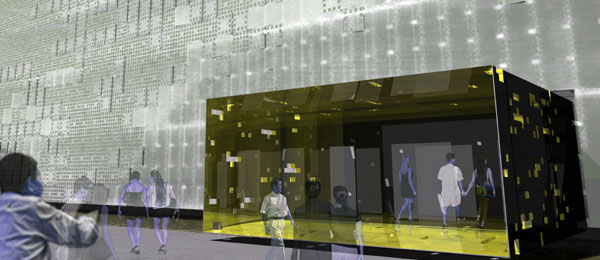 Greenpix behaves like an organic system, absorbing solar energy during the day and then generating light from the same power that evening. The project promotes the uncompromised integration of sustainable technology in new Chinese architecture, responding to the aggressive and unregulated economic development currently undertaken by the industry, often at the expense of the environment. With the support of leading German manufacturers Schueco and SunWays, Giostra and Arup developed a new technology for laminating photovoltaic cells in a glass curtain wall and oversaw the production of the first glass solar panels by Chinese manufacturer SunTech.
The polycrystalline photovoltaic cells are laminated within the glass of the curtain wall and placed with changing density on the entire building's skin. The density pattern increases building's performance, allowing natural light when required by interior program, while reducing heat gain and transforming excessive solar radiation into energy for the media wall.
SIMULATOR
[ for Windows XP and Machntosh OSX 10.4 ] by greenpix official website
www.greenpix.org/play.php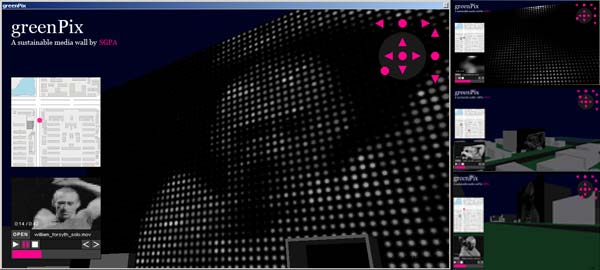 by another29 | 2008-08-03 02:40 | □Architecture