Eric Prydz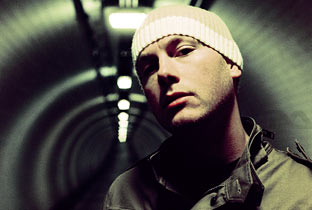 Eric Prydz
DJ+Producer
born 1976 Stockholm, Sweden
website:
www.ericprydz.com
myspace:
www.myspace.com/ericprydz
Call on Me
is a house music track based on a re-recorded sample of Steve Winwood's song "Valerie". Winwood collaborated with Prydz on the song by re-recording his vocals. The original version of "Call on Me" was initially mistaken as a release by Together (a collaboration between Thomas Bangalter and DJ Falcon), due to Falcon's use of the song in DJ sets and an advance pressing credited to Falcon and Bangalter.
The song reached number 1 in the UK Singles Chart at a time when the chart was experiencing low sales, due to the CD single facing increasing popularity from the digital download which at the time was not an eligible format in the chart. Until January 2005, Eric Prydz held the record for selling the lowest number of singles for a number-one chart position in the UK in any particular week: "Call on Me" sold 23,519 copies when it returned to the top of the charts on October 17, 2004. This record was broken once again by himself only a week later on October 24, 2004, with the single selling 21,749 copies that week. Nevertheless, it was the fourth biggest selling single of 2004 in the UK, selling 335,000 copies that year - including a DVD single with the uncut video - and staying five weeks at number-one on the UK Singles Chart, the longest run of any single that year.
by another29 | 2007-02-12 01:21 | □Music