Fabio Novembre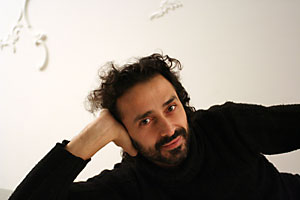 Fabio Novembre
Architect
born 1966 Italy
website:
www.novembre.it
Since 1992 I have answered also to the title of "architect". I carve spaces in the emptiness by inflating bubbles of air and I give out pointed pins so as not to become too lifted up. My lungs are filled with the scent of the places I have breathed and when I hyperventilate it is only to hold my breath for a while. I let myself be carried like pollen by the wind, believing I can seduce all those around me. I want to breath until I suffocate. / Fabio Novembre
Bar Lodi
Bar and Cafe Restaurant / 1998 Milano,Italy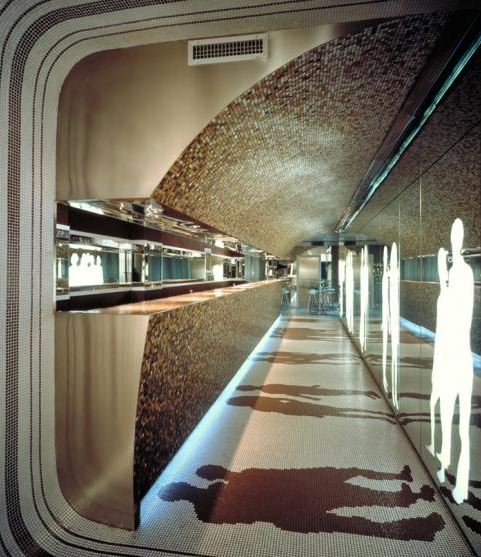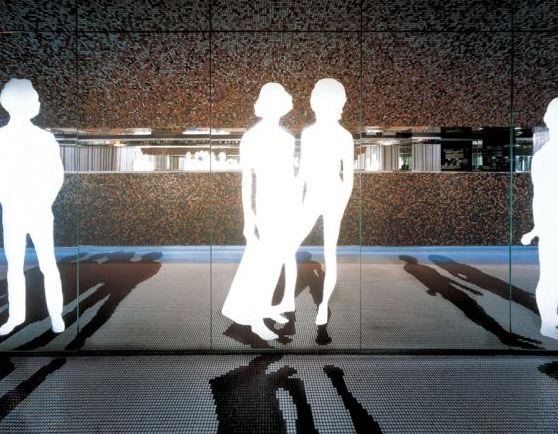 Stuart Weitzman
Shoe Shop / 2006 Rome,Italy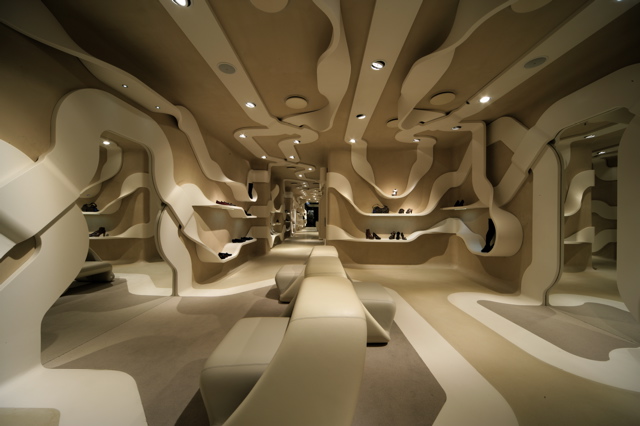 Milanese architect/designer Fabio Novembre has sent us images of his latest project - a flagship store for American shoe brand Stuart Weitzman at 27 Via dei Condotti in Rome. With Corian ribbons weaving across walls and ceiling to form shelving and architraves, the concept will now be rolled out at Stuart Weitzman stores elsewhere. "It's a new design concept that will be used for the hundreds of flagship stores around the world," Novembre tells us.
by another29 | 2006-12-02 01:32 | □Architect