Sculptured House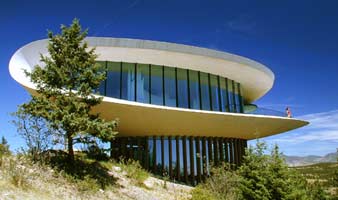 Sculptured House
House
1963-1965/2003
Genesee Mountain Golden,Colorado,USA
website:
www.kentwoodhomestour.com
Architect: Charles Deaton
The Sculptured House, also known to locals as the Clamshell House, Sleeper House or Flying Saucer House, is a distinctive elliptical curved house built on Genesee Mountain in 1963 by architect Charles Deaton and completed in 2003 by John Huggins. The Sculptured House was featured in the 1973 sci-fi comedy movie Sleeper. It recently sold for over $5.5 million. Dellzell Inc. was the original builder of this house it was done on an experimental permit.
Finishing throughout the original "sculpture" and the 5000 square foot addition is extraordinary—walls of built-in storage finished in English sycamore and Babinga wood from Africa, bathrooms finished in tile designs that resemble "pointillism," glass light fixtures in brilliant red or blue, carpets cut in swirls to harmonize with the circular structure design.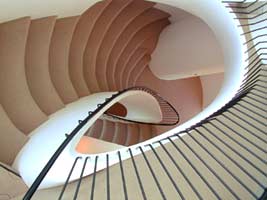 The caretaker home is linked through a 5-car garage or across a massive, red flagstone patio roof to the new addition. The patio includes an outdoor hot tub snuggled next to metal railing that overlooks all of Mt. Vernon Canyon with views of the Continental Divide and the Denver metropolitan area. Outdoor grills are built into a sculptured design that embraces a copper chimney. An hour passes quickly touring this extraordinary "home."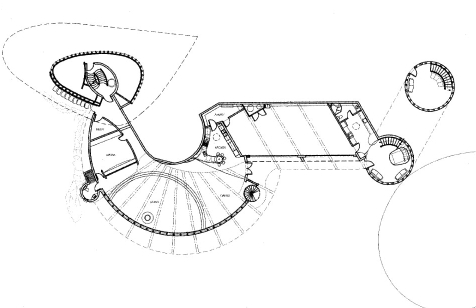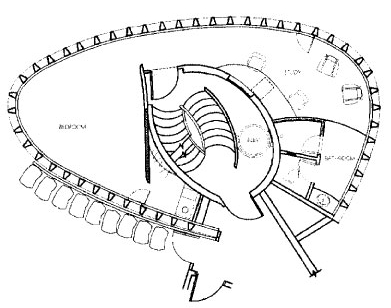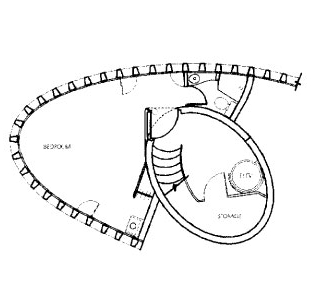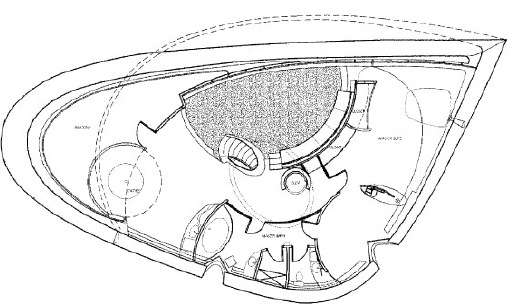 by another29 | 2005-12-24 22:45 | □Architecture