Waveline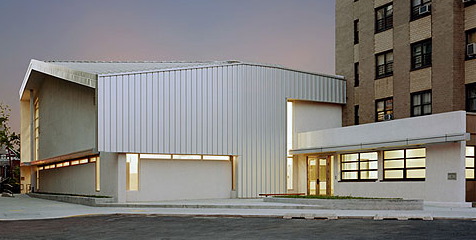 Waveline
/Latimer Gardens Community Center
Recreation Space
2001-2007 New York,USA
Architect: hanrahanMeyers architects
www.hanrahanmeyers.com
Waveline is a 5,000 square foot multi-purpose theatre adjacent to an existing community center in Queens, New York. The roof, the principal design feature of the new building, is a bent plane running east-west and resting on columns. It will be visible from the 10-story high housing blocks surrounding it and was designed as a sculptural shape with standing seam stainless steel cladding. The roof shape is also a direct response to acoustic studies, developing optimal sound projections for theatrical productions in the space.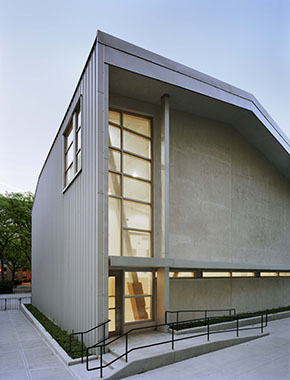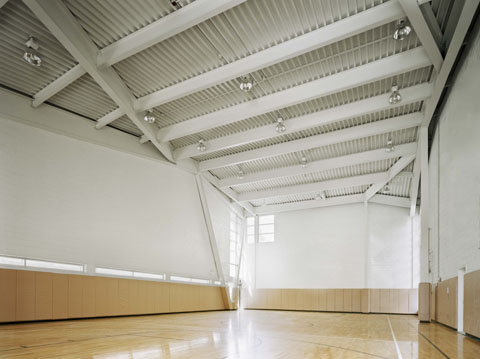 The main facade of WaveLine is the building's bent roof plane constructed using standing-seam galvanized steel and aluminum. The interior is a simple, white, one-room volume for performance and sport. The pavilion ceiling is a faceted surface expressive of the overall form of the building's exterior. A new entrance vestibule on the south elevation of the existing community center is the lobby for the new pavilion. The pavilion will be accessed within the community center from a series of double doors along a public hall between the Center and the Pavilion. Entering the building visitors will find a womb-like interior, streaked with light from a thin strip of linear windows that rim the building's south wall, and subtle windows that allow buffered light from the east facade.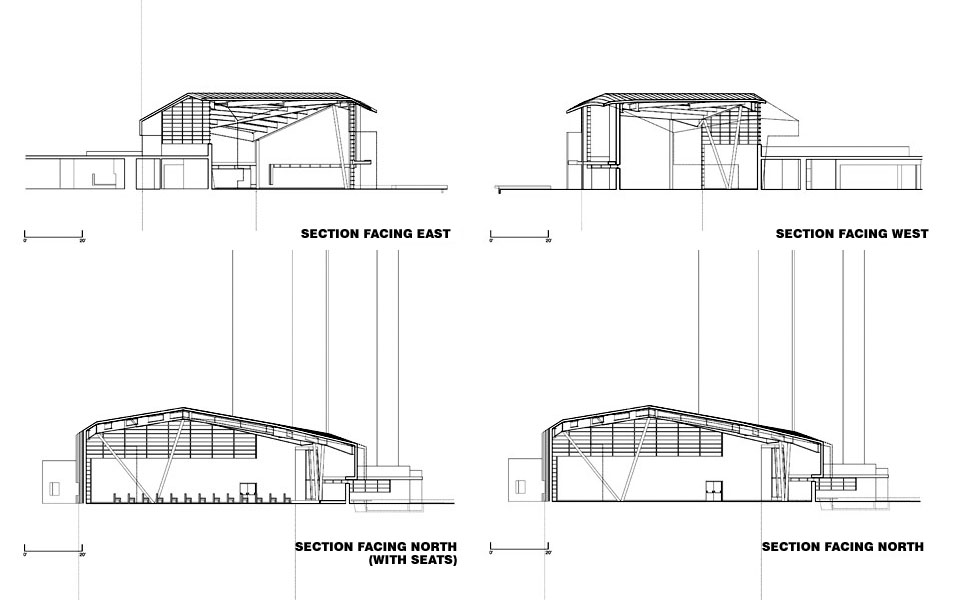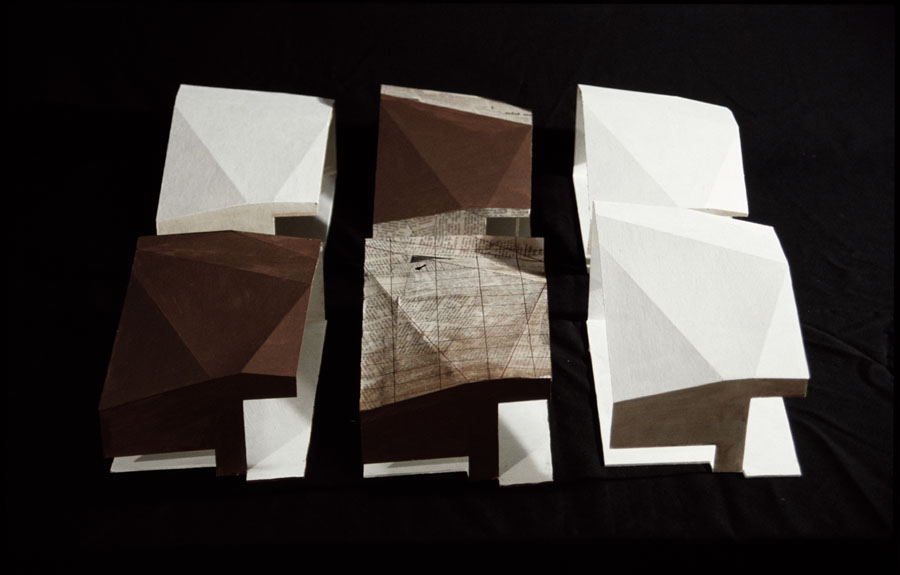 WaveLine is a term from ship-building and physics referring to the shape most likely to glide through water without resistance. The formal properties of the project were influenced by researches into non-resistant structures. hMa also consulted with acoustic designer Yasua Toyota whose sound calculations of reverberation times for chamber music performed in the space also influenced the roof shape.
Within a 90' x 50' site footprint we designed a structure that is as large as possible to accommodate theatrical productions. The eastern edge of the new building accommodates a stage.
by another29 | 2007-12-23 01:27 | □Architecture