Schouwburgplein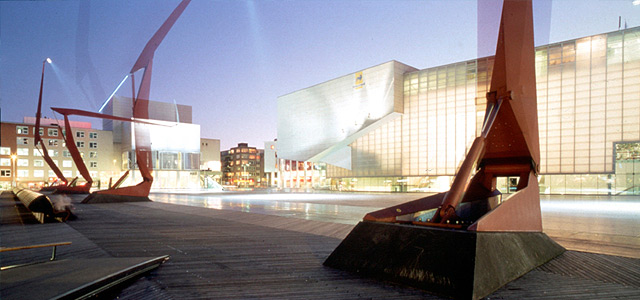 Schouwburgplein
Landscape
1992-1997 Rotterdam,Netherlands
Schouwburgplein 1
3012 CL Rotterdam Netherlands
Architect: Adriaan Geuze [West8]
www.west8.nl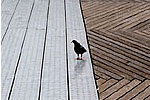 In the 1980's this area was once viewed as a problem area – a large empty place without character. The new square now is an urban stage, interactive and changing, with the skyline as its décor. The Schouwburgplein is situated in the heart of the city and is surrounded by shops and flanked by the City Theatre and the City Concert Hall. The space is furnitured with 15 meter high ventilation towers from the underground parking and four hydraulic lighting elements. Their configuration can be interactively altered by the inhabitants of the city. The layout of the square is based on the expected use at different times of the day and its relationship to the sun. These sunlight-zones are reflected in the mosaic of the different materials used on the floor.The whole square is lifted 35 cm from ground level to enhance the stage effect.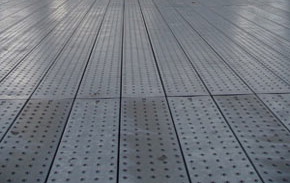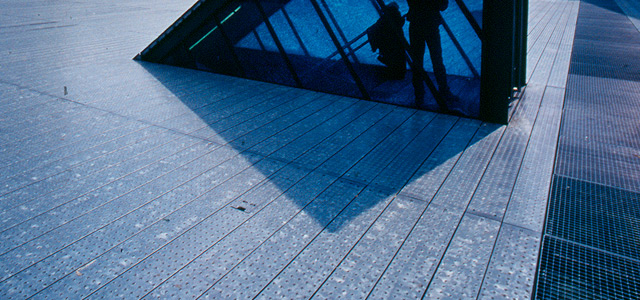 Schouwburgplein is ideally located between the Rotterdam Theater and the Doelen Concert Hall. It is surrounded by cafes and restaurants and sits within walking distance of the central train station.
Yet despite this prime location, Schouwburgplein was formerly a dead urban space; infrequently used, dreary, and dilapidated. Poor management and uninviting spatial arrangements were largely to blame. Despite numerous public complaints, the real instigator of the square's redevelopment was the adjacent construction of a large cinema. This inspired people in power to begin thinking seriously about how to bring more culture into the area.

PATHE! Schouwburgplein
/Movie Theater/ website:
www.pathe.nl/schouwburgplein
by another29 | 2005-04-22 17:51 | □Architecture