Madrid Barajas International Airport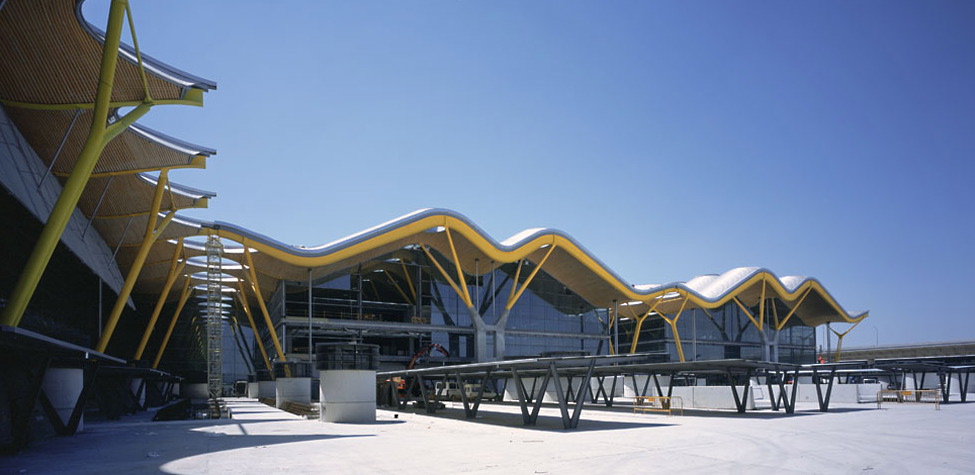 Madrid Barajas International Airport
Airport
Madrid,Spain
website:
www.madrid-mad.com
Architect: Richard Rogers
www.richardrogers.co.uk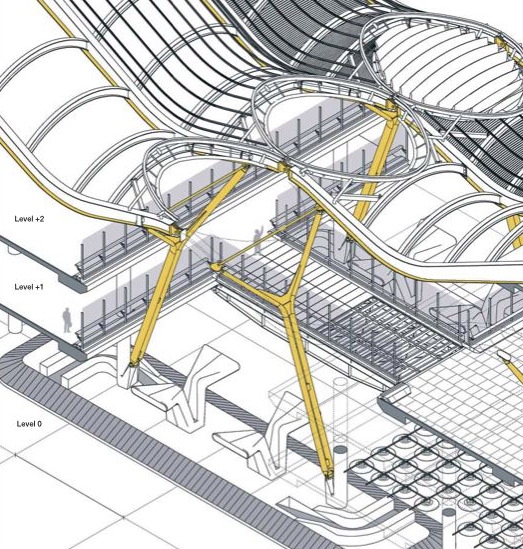 Terminal 4, designed by Antonio Lamela and Richard Rogers, and TPS Engineers, (winning them the 2006 IStructE Award for Commercial Structures) was built by Ferrovialand inaugurated on February 5, 2006. Terminal 4 is one of the world's largest terminal area, with an area of 760,000 square meters (8,180,572 square feet) in two separate terminals. Consisting of a main building, T4 (470,000 square meter), and satellite building, T4S (290,000 square meter), which are separated by approximately 2.5 km. Hong Kong International Airport still holds the title for the world's largest single terminal building (Terminal 1) at 570,000 square meter. The new Terminal 4 is meant to give passengers a stress-free start to their journey. This is managed through careful use of illumination, available by glass panes instead of walls and numerous domes in the roof which allow natural light to pass through. With the new addition, Barajas is designed to handle 70 million passengers annually.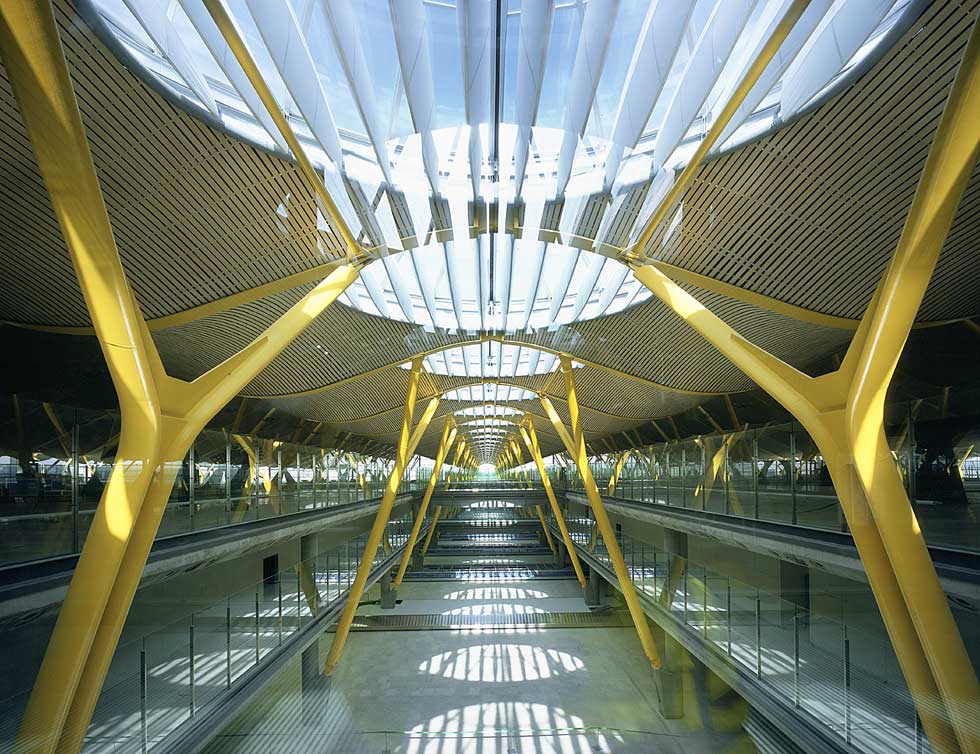 Madrid Barajas International Airport, located northeast of Madrid's city center, is the most important international and domestic gateway in Spain, the Iberian Peninsula and southern Europe. Opened in 1928, the airport has grown to be one of the most important aviation centers of Europe. Barajas serves as the gateway to the Iberian peninsula from the rest of Europe and the world, particularly Latin America. In 2006, more than 45 million passengers used Barajas; it ranks as the world's 13th—and Europe's fifth—busiest airport. Barajas is the primary hub and maintenance base for Iberia Airlines. Consequently, Iberia is responsible for more than 60 percent of Barajas' traffic. The Madrid - Barcelona air route (known as the "air bridge" in Spain) is currently the busiest in the world.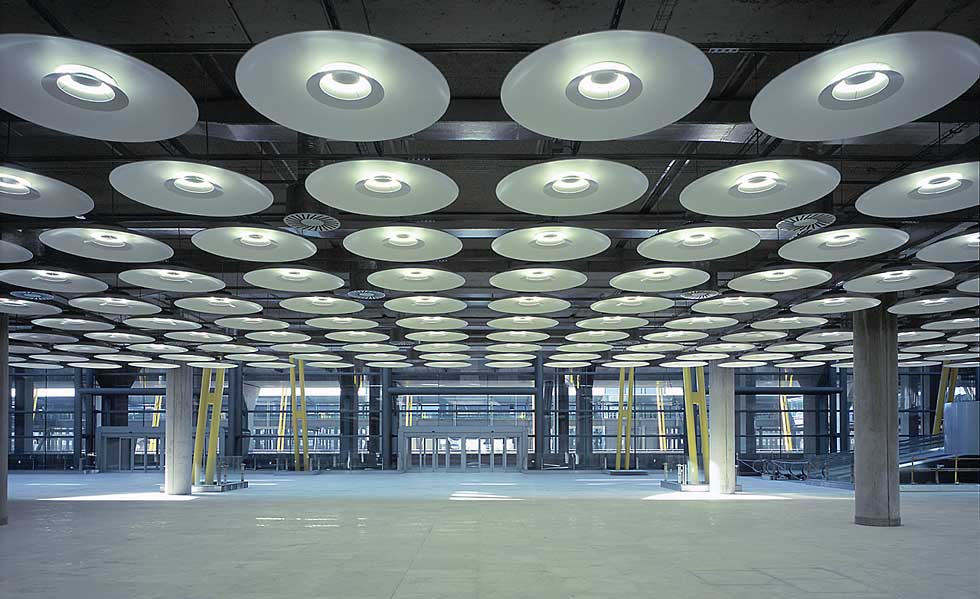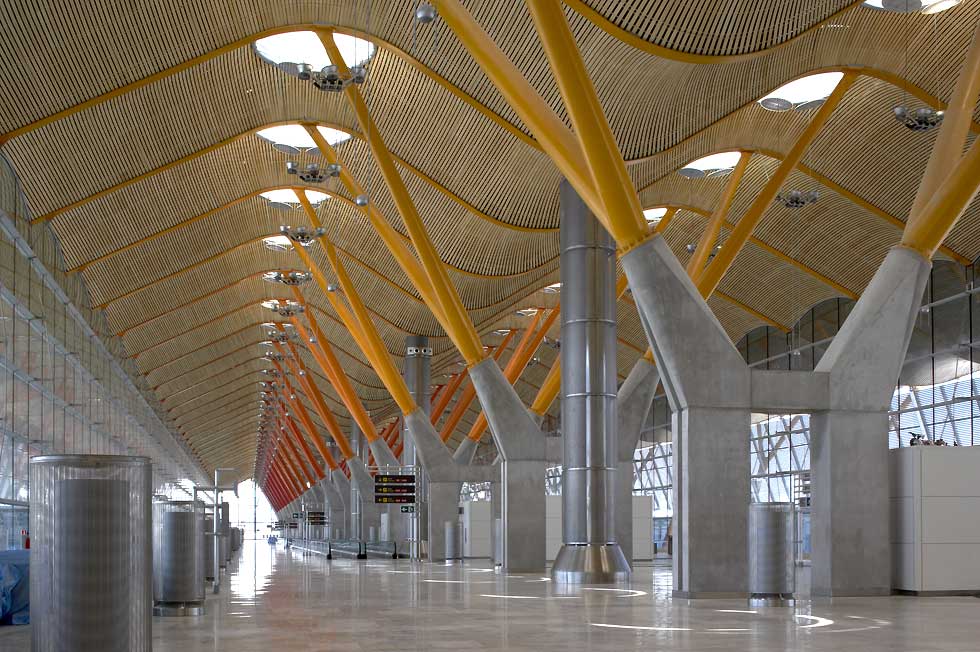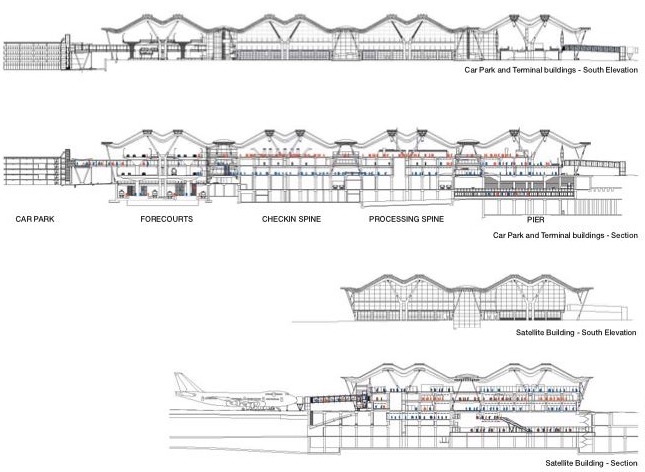 by another29 | 2005-12-21 19:10 | □Architecture