Centre Pompidou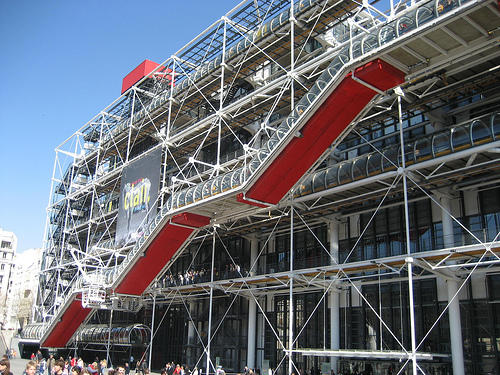 Centre Pompidou
Museum
1971-1977 Paris,France
open: 11:00-19:00 every day
[except Tuesdays and May 1, 11:00-22:00]
Place Georges Pompidou
75004 Paris
T +33(0)1.44.78.12.33
website:
www.centrepompidou.fr
Architect: Richard Rogers
Rogers Stirk Harbour + Partners
Architecture
The Centre was designed by the Italian architect Renzo Piano, the British architect couple Richard Rogers and Sue Rogers, and the British structual engineer Edmund Happold and Irish structural engineer Peter Rice. The project was awarded to this team in a design competition, whose results were announced in 1971. Reporting on Rogers' winning the Pritzker Prize in 2007, the New York Times noted that the design of the Centre "turned the architecture world upside down" and that "Mr. Rogers earned a reputation as a high-tech iconoclast with the completion of the 1977 Pompidou Center, with its exposed skeleton of brightly colored tubes for mechanical systems. The Pompidou 'revolutionized museums,' the Pritzker jury said, 'transforming what had once been elite monuments into popular places of social and cultural exchange, woven into the heart of the city. The characteristic piping is color-coded according to the contents: yellow for electricity, red for transport(elevators), blue for air, and green for water'"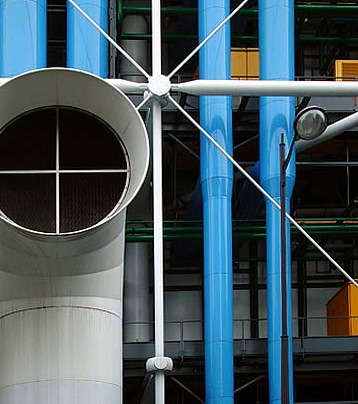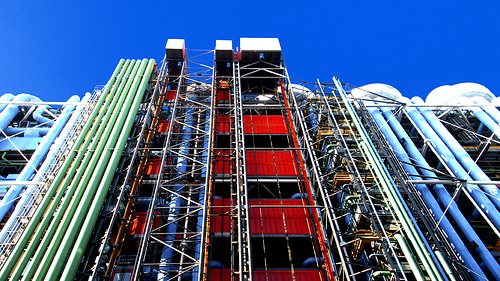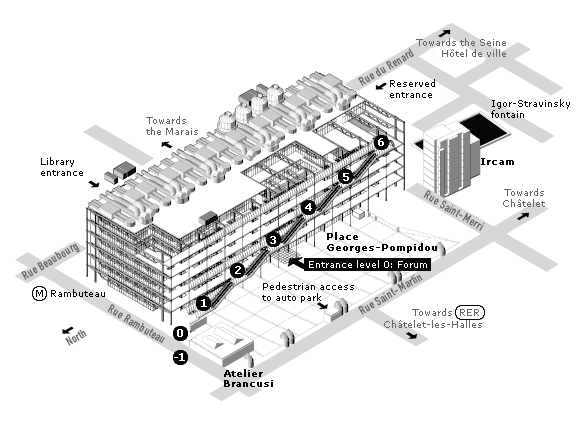 Considerable controversy arose over the assertive industrial style of the Pompidou Center, whose bold "exo-skeletal" architecture contrasts violently with surrounding houses in the heart of an old section of Paris near the Hôtel de Ville. The Center has been hugely successful, however, with its many art exhibitions and the National Museum of Modern Art, attracting more than 160 million people since its inauguration. The wear and tear resulting from some 26,000 daily visitors -- five times more than intended -- caused most of the facility to be shut down for renovations, to be re-opened at the end of 1999. Meanwhile, the library, Bibliothèque Publique Information, is housed in temporary quarters for the interim. Part of the building will be kept open for temporary exhibitions, and you can still take the escalators to the top floor for a marvelous view of Paris.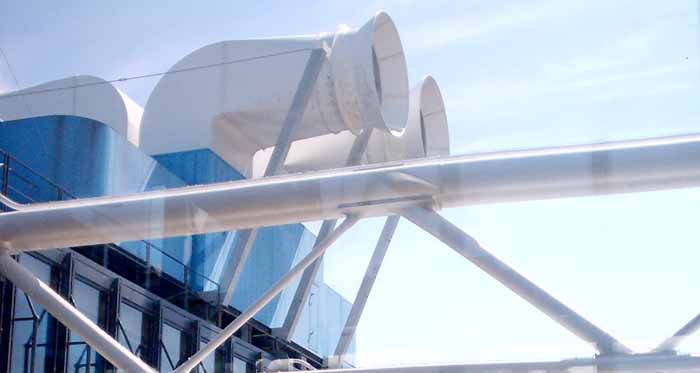 Restaurant Georges
On Level 6, Restaurant Georges has some of the finest panoramic views of Paris. The work of Dominique Jacob and Brendan McFarlane, its architecture conforms to the centre's novel structure and is decorated with contoured aluminium sheeting.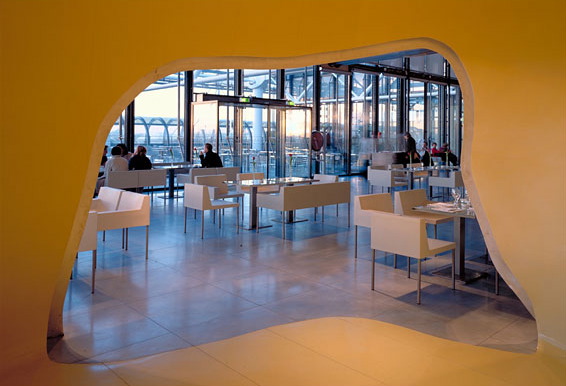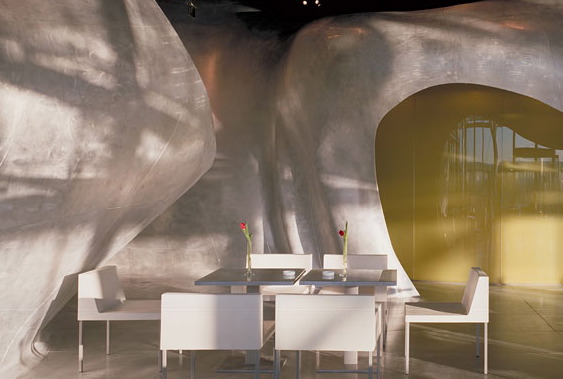 by another29 | 2005-01-21 17:07 | □Architecture