Renzo Piano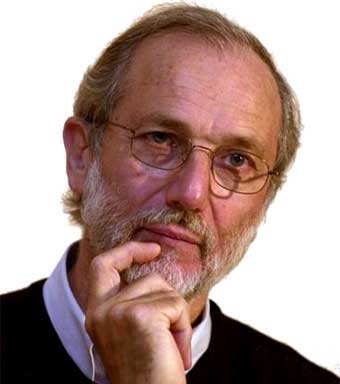 Renzo Piano
Architect
born 1937 Genoa
Renzo Piano Building Workshop
website:
www.renzopiano.com
Piano was born in Genoa, where he still maintains a home and office. He was educated and subsequently taught at the Politecnico di Milano. From 1965 to 1970 he worked with Louis Kahn and with Makowsky. He worked together with Richard Rogers from 1971 to 1977; their most famous joint project is the Centre Georges Pompidou in Paris. He also had a long collaboration with the extraordinary engineer Peter Rice.

The adopted assembly system lets the light flow in, thus increasing the sense of lightness of the building. The roofing is supported by a number of V-shaped steel columns. It is completely independent of the existing building. A simple corrugated steel sheet, normally used for bridge building, was adopted for the roof. The steel sheet is used as a form into which the concrete can be poured. It thus became part of the total structure itself and at the same time acted as inside finish to the ceiling. The upturned eaves running along the low elevation that faces the garden help to frame the view of the landscape with a Palladian villa in the background. The natural light entering the building at this elevation is softened and amplified by the corrugated steel sheeting of the ceiling. Such a gently curving ceiling confers a richer quality on the interior environment. A reflecting panel was inserted into the gap at the top of the roof in order to soften the light coming from the south facing side to make a more pleasant corridor.
Jean-Marie Tjibaou Cultural Center
1991-1998 Noumea,New Caledonia / website:
www.adck.nc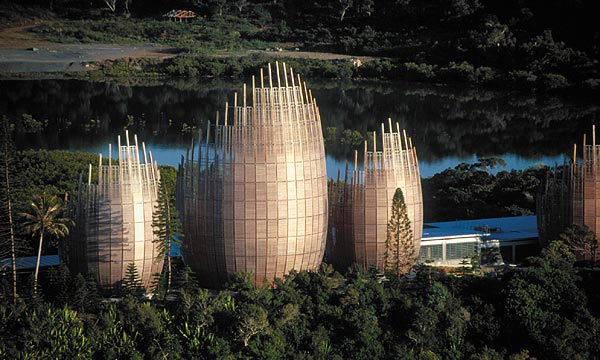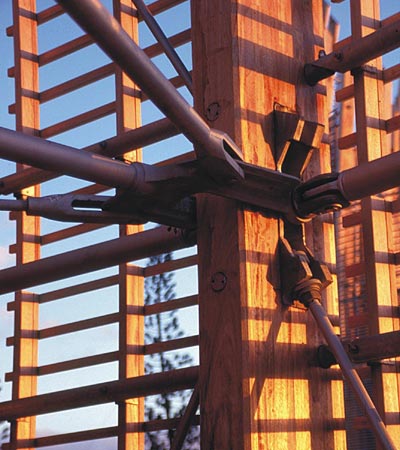 He has a long interest in elegantly expressed structure. This is evident in early works such as the Centre Pompidou, IBM travelling pavilion, through to the Kansai International Airport, Osaka. Renzo Piano was responsible for the masterplan for the reconstruction of the Potsdamer Platz, Berlin, and also designed a portion of the new construction on the site. Today, he is well known for his museum designs: the Centre Pompidou, Paris, the Menil Collection in Houston, the Beyeler Foundation museum in Basel, Switzerland, a museum dedicated to Swiss painter Paul Klee in Bern, Switzerland, as well as completed museum projects in Dallas and in Atlanta.
NEMO - Science Museum
1997 Amsterdam,Netherlands / website:
www.e-nemo.nl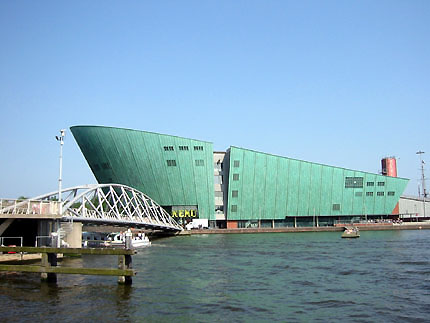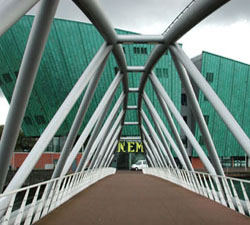 by another29 | 2005-12-21 15:46 | □Architect