Treatment Center for Mentally Disturbed Children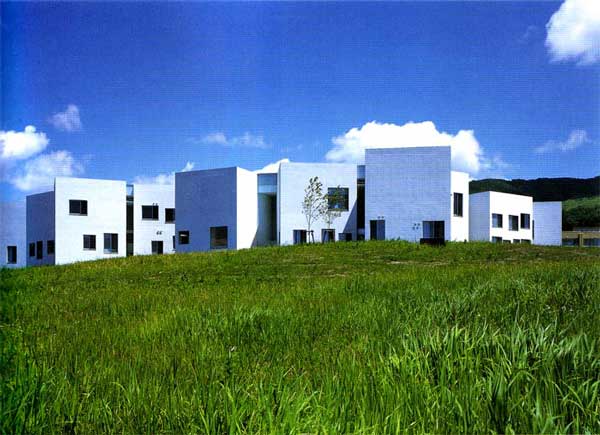 Treatment Center
for Mentally Disturbed Children
Children's treatment centre
2006 Hokkaido,Japan
Site area: 14,590.00 sq m
Building area: 1,604.62 sq m
Total floor area: 2,536.49 sq m
Structure: RC; 2 stories
Architect: Sosuke Fujimoto /藤本壮介
Sou Fujimoto Architects
The architect regards the interiors as providing something akin to the free interpretation of space by primitive man, capable of being used for hiding or enjoyment, separation or connection. The sense of useful ambiguity applies to the overall planning concept: is the centre a large home or a small city? Is it about the intimacy of the single building or the variety of the larger whole? For the residents, who spend time living in the centre, it is what they want or need it to be. What they find is large-volume spaces filled with filtered natural light, but plenty of opportunity for private contemplation.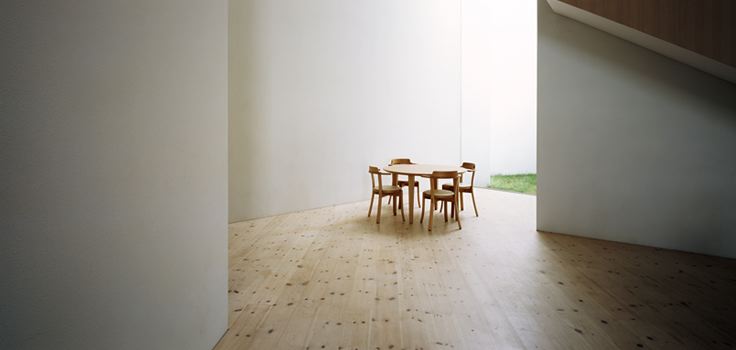 AR Awards for Emerging Architecture
  Of the many Japanese entries in this year's awards, this treatment centre for disturbed children by Sou Fujimoto won unanimous praise from the judges for its combination of simplicity and sympathy. How, given the unhappy circumstances of those being treated, should architecture respond to combat worries, stresses and strains which have produced a need for the building in the first place?
Fujimoto's answer is to create a multiplicity of 'centres' in the series of apparently random, but in reality carefully planned, arrangements of the individual buildings. In their 'external' relationship to each other, there is no obvious centre to the complex, no hierarchy of buildings or spaces. Internally, the provision of alcove and other semi-private areas allows the residents to occupy their own centre stage, or to use the common space as a centre. This strategy addresses two common conditions in disturbed young people: on the one hand a feeling of powerlessness and indeed sometimes paranoia, and on the other hand a desire to be able to assert their independent personality.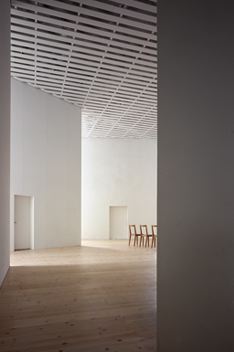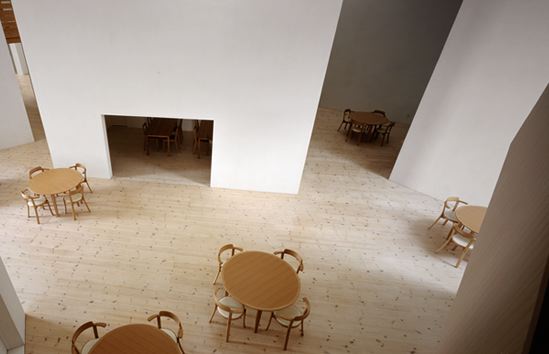 Precision about the disposition of uses, and indeed the disposition of the various blocks, each with its mix of uses, results in the translation of an artificial design process into an apparently organic sprinkling of buildings across the site. This merging of the intentional and the precise into a centre which is, in the architect's words, 'vague, unpredictable and filled with unlikelihood', is a strong intuitive response to the needs of the children.

by another29 | 2007-12-21 02:34 | □Architecture