East Beach Cafe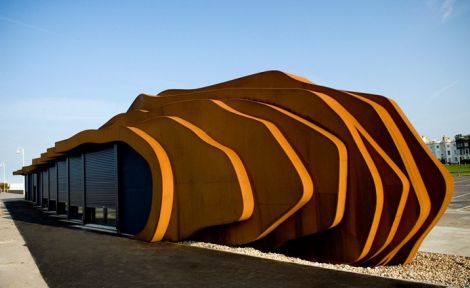 East Beach Cafe
Cafe
2007 West Sussex,UK
Littlehampton West Sussex
BN17 5NZ United Kingdom
T +44(0)1903.731.903
website:
www.eastbeachcafe.co.uk
Architect: Thomas Heatherwick
Heatherwick Studio
Grand opening of iconic East Beach cafe
Billed by Vogue magazine as "an architectural marvel" and attracting media attention from a host of national press, the iconic East Beach Café, designed by celebrated artist and designer Thomas Heatherwick, was officially declared open on 19 June. As well as giving Littlehampton a building of unique architectural design, the menu has been created in consultation with none other than food guru Rick Stein. Former Ritz Hotel chef David Whiteside is at the helm in the kitchen. Littlehampton Mayor Cllr. Dr James Walsh said: 'The East Beach Café is a triumph that the town can be justly proud of. Not only is it a valuable addition to our portfolio of tourist attractions, but local residents are also enjoying both its inimitable style and superb food.'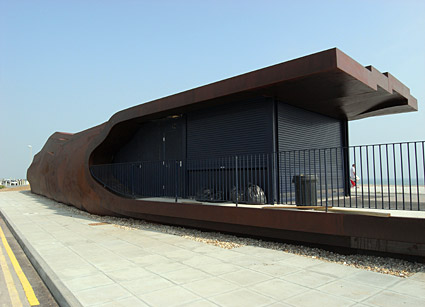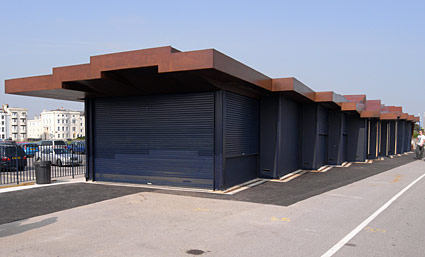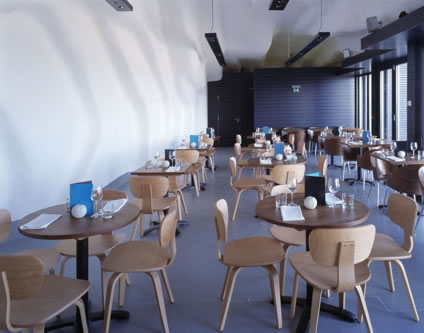 The East Beach Cafe is a south-facing single storey building. The new Cafe is lower than the previous application and takes a long, undulating form, in consideration of the fact that the location is dominated by the horizon. The thin footprint has developed from the dual constraints of the public promenade at the front and the utilities running along the rear of the site.
The shell of the building provides both its skin and structure. It comprises a steel outer layer, which is cut at a shallow angle into a series of vertical slices. Its rippling form conjures up a wide variety of visual metaphors.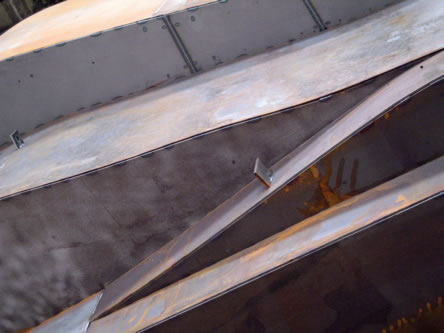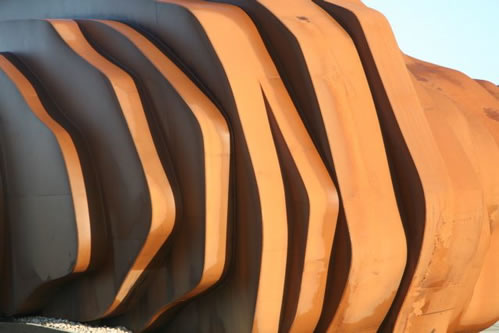 The design of the Cafe is complex and the budget for construction was small. As a result, the Heatherwick Studio loaded the complex construction towards the primary structural and waterproofing element; - the steel skin of the building. The skin of the Cafe has been prefabricated off-site and as such its construction can run in parallel to demolition and site preparatory work. Thomas Heatherwick also used the local steelwork expertise of Littlehampton Welding, who built his Paddington bridge to construct the structural shell of the building.
by another29 | 2007-11-05 23:56 | □Architecture