Fallingwater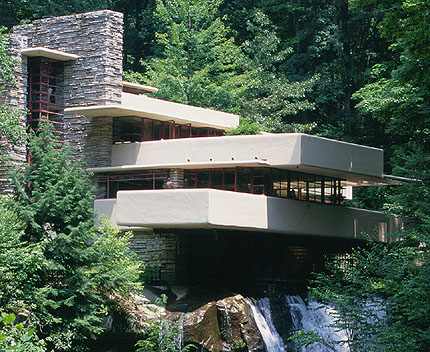 Fallingwater
House
1935 Pennsylvania
website:
www.paconserve.org
Architect: Frank Lloyd Wright
Fallingwater, also known as the Edgar J. Kaufmann Sr. Residence, is a house designed by American architect F. L.Wright in 1935 in rural southwestern Pennsylvania, 50 miles southeast of Pittsburgh, and is part of the Pittsburgh Metro Area. The house was built partly over a waterfall in Bear Run at Rural Route 1 in the Mill Run section of Stewart Township, Fayette County, Pennsylvania, in the Laurel Highlands of the Allegheny Mountains.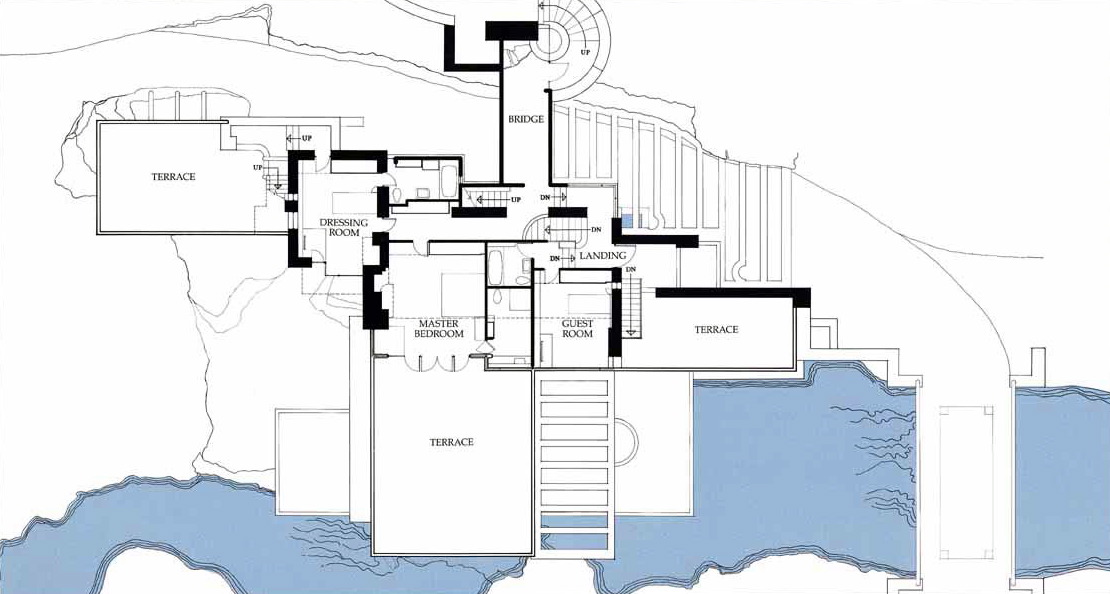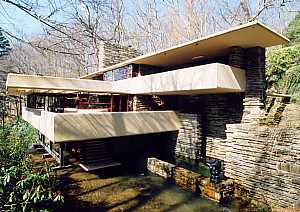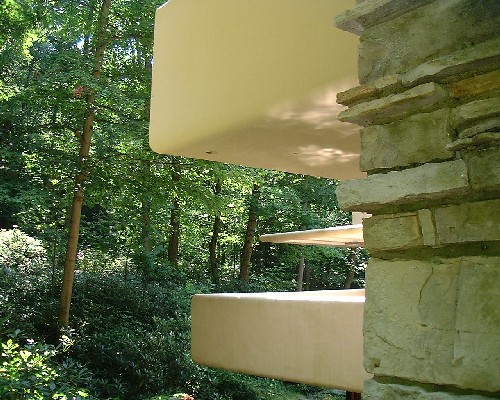 Fallingwater stands as one of Wright's greatest masterpieces both for its dynamism and for its integration with the striking natural surroundings. The extent of Wright's genius in integrating every detail of this design can only be hinted at in photographs. This organically designed private residence was intended to be a nature retreat for its owners. The house is well-known for its connection to the site: it is built on top of an active waterfall which flows beneath the house. The fireplace hearth in the living room is composed of boulders found on the site and upon which the house was built — one set of boulders which was left in place protrudes slightly through the living room floor. Wright had initially intended that these boulders would be cut flush with the floor, but this had been one of the Kaufmann family's favorite sunning spots, so Mr. Kaufmann insisted that it be left as it was. The stone floors are waxed, while the hearth is left plain, giving the impression of dry rocks protruding from a stream.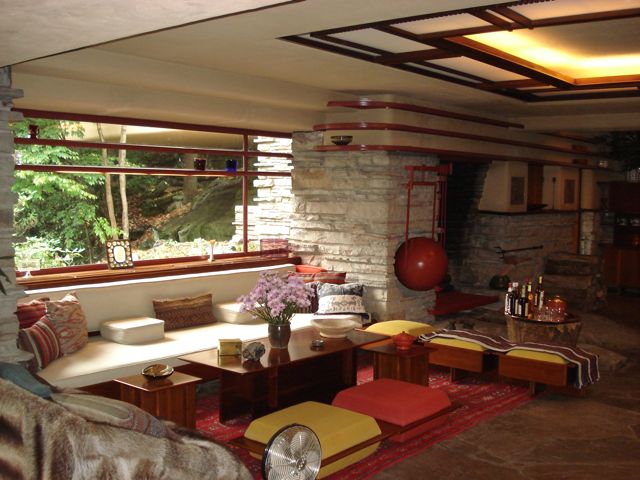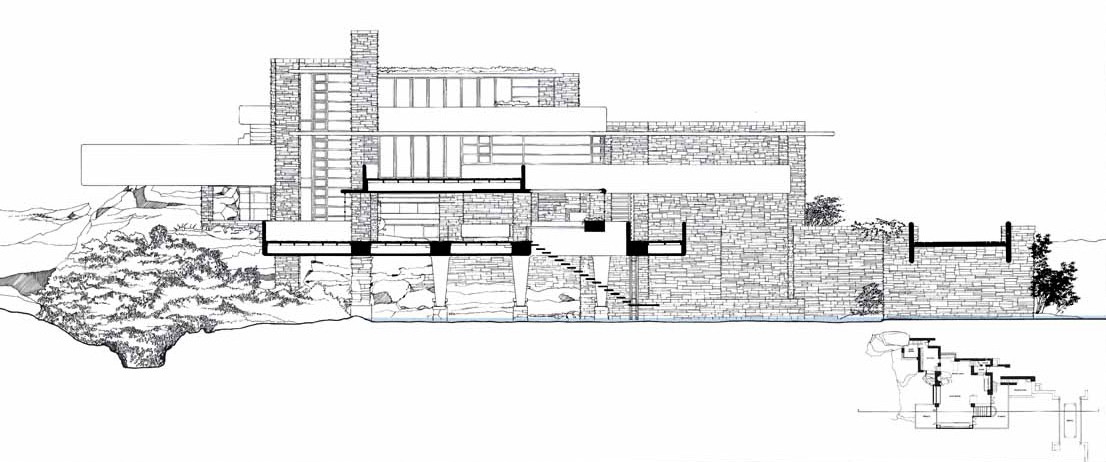 by another29 | 2002-09-28 03:14 | □Architecture