UN Studio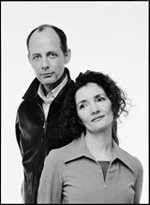 UN Studio
Architect
Netherlands
+Ben Van Berkel [born 1957 Utreht]
+Caroline Bos [born 1959 Rotterdam]
Stadhouderskade 113 PO Box 75381 1070 AJ
Amsterdam The Netherlands
website:
www.unstudio.com
UNStudio is a Dutch architectural practice specializing in architecture, urban development and infrastructural projects. The practice was founded in 1998 by Ben van Berkel and Caroline Bos. The name UNStudio stands for United Network, referring to the collaborative nature of the practice. The office comprises individuals from all over the world with backgrounds and technical training in numerous fields. UNStudio has an average work-force of 60 employees and a management team made up of two directors, one partner and two associates.
Based in Amsterdam, UNStudio has worked internationally since its inception and has produced a wide range of work ranging from public buildings, infrastructure, offices, living, products, to urban masterplans. Pivotal UNStudio projects within these fields include: the New Mercedes-Benz Museum in Stuttgart (2001-2006), the Erasmus Bridge in Rotterdam (1990-1996), the Office complex La Defense in Almere (1999-2004).
Galleria department Store
2002-2004 Seoul,South-Korea
The facade of the store is made up of 4,330 glass discs that are lit by LED light at night.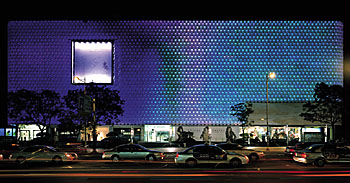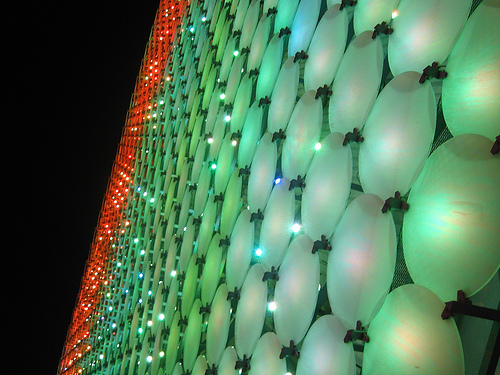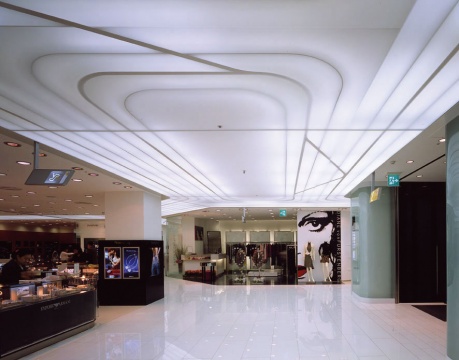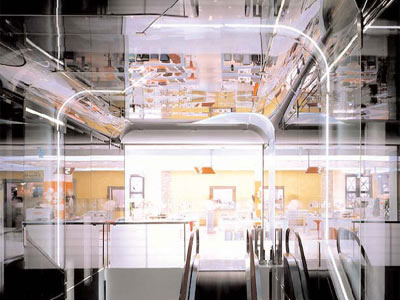 by another29 | 2005-06-07 01:39 | □Architect