Silver House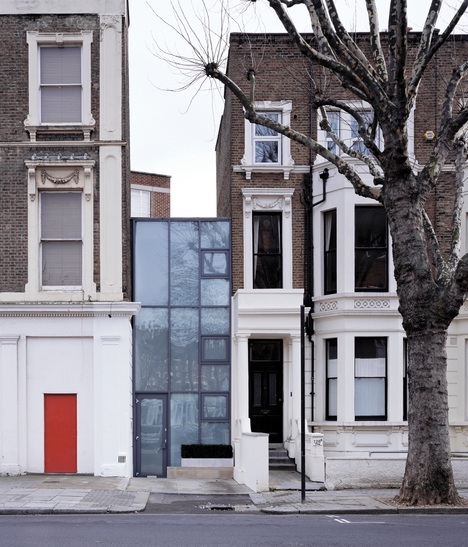 Silver House
Residential
2007 Maida Vale,London
Architect:
Boyarsky Murphy Architects
The Sliver House (its owner prefers to call it the Glass House) has been built on the site of a single-storey wine vault that served the adjacent pub. From the street it looks impossibly small, with a 3m frontage and 8m height. It looks even smaller because of its wide and high neighbours, all brick, terracotta, stucco and tall sash windows: those great stalwarts of Victorian life, the terraced and the public house.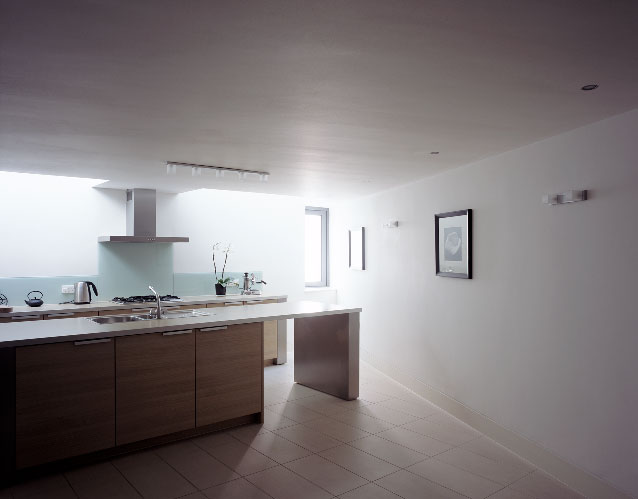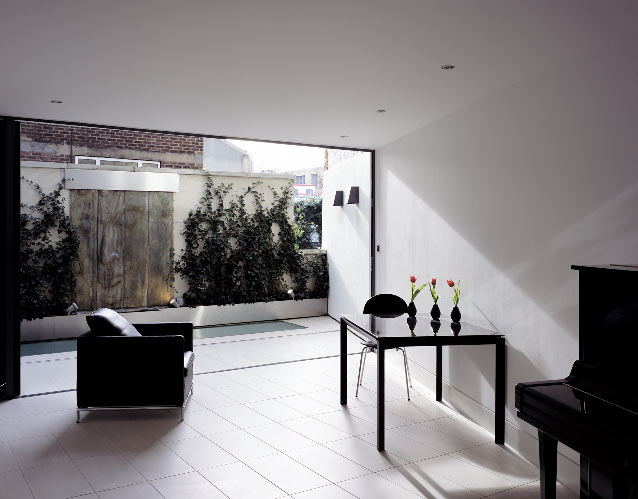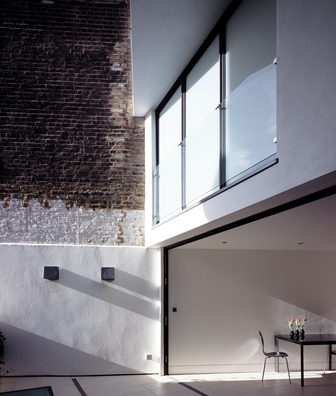 Generous roof terrace
So the first surprise comes when you go in to find the ground floor opening up away from you in a big wedge of a room, widening to 6m. This is the general living room/entrance hall, which ends in a folding-glass wall, with a generous 3m-wide roof terrace beyond. The room feels bigger than the small introduction would suggest, and bigger still because the terrace ends not with a panorama, but with a brick wall. You get the benefit of light without the dreariness of gazing out at a particularly vile 1930s apartment building and the container yard of Portakabins that is the back of the local school.
Upstairs things are just as pragmatic. The staircase launches itself across the house, dividing the first floor into two bedrooms and a tiny bathroom. Bathtub? Forget it. But the shower is unexpectedly large, and the route to it is a bit twisty. On plan, the top floor looks as if there might be some constructivist dynamic stuff going on — staircase slashing across the room — but you get there and you just don't notice it. You notice that the stair is one of those in-the-thickness-of-the-castle-wall affairs, and when you emerge from it, that bedroom seems pretty big.
by another29 | 2007-10-29 21:23 | □Architecture