Dominus Winery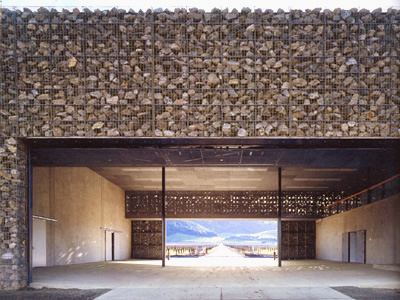 Dominus Winery
Winery
1997 Napa Valley,California,USA
2570 Napanook Road
Yountville, CA 94599 USA
Dominus Estate
website:
www.dominusestate.com
Architect: Herzog & de Meuron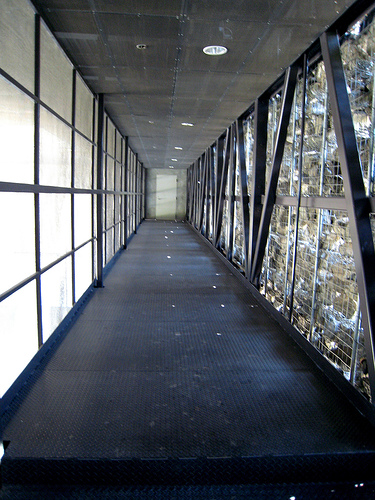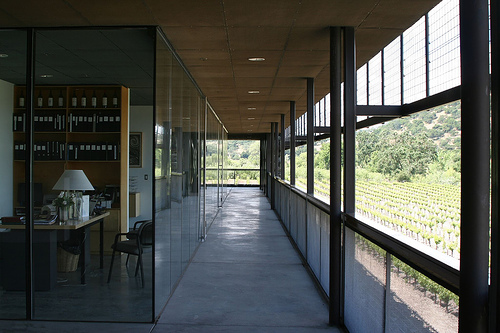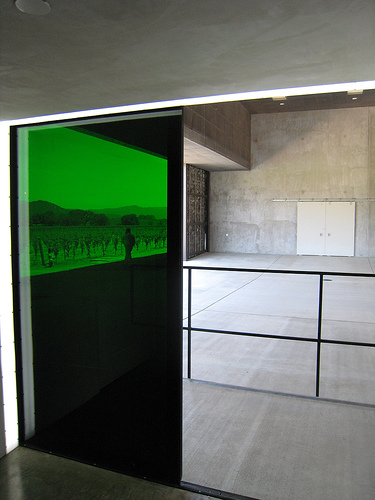 winery was designed by the Swiss architects, Herzog and de Meuron. Best known for the Tate Modern in London, their first project in the United States was Dominus. In 2001, Jaques Herzog and Pierre de Meuron were awarded the Pritzker Prize, the highest honor in architecture.Known for their innovative architectural design, their approach was to integrate the winery into the landscape, echoing our belief that the vineyard is of utmost importance. Indeed, from a distance, the gabion structure dissolves into the landscape and it has been dubbed by the locals "the stealth winery."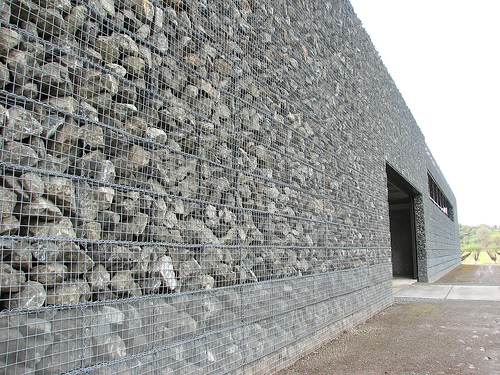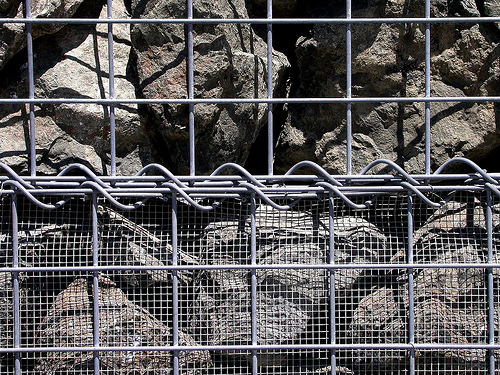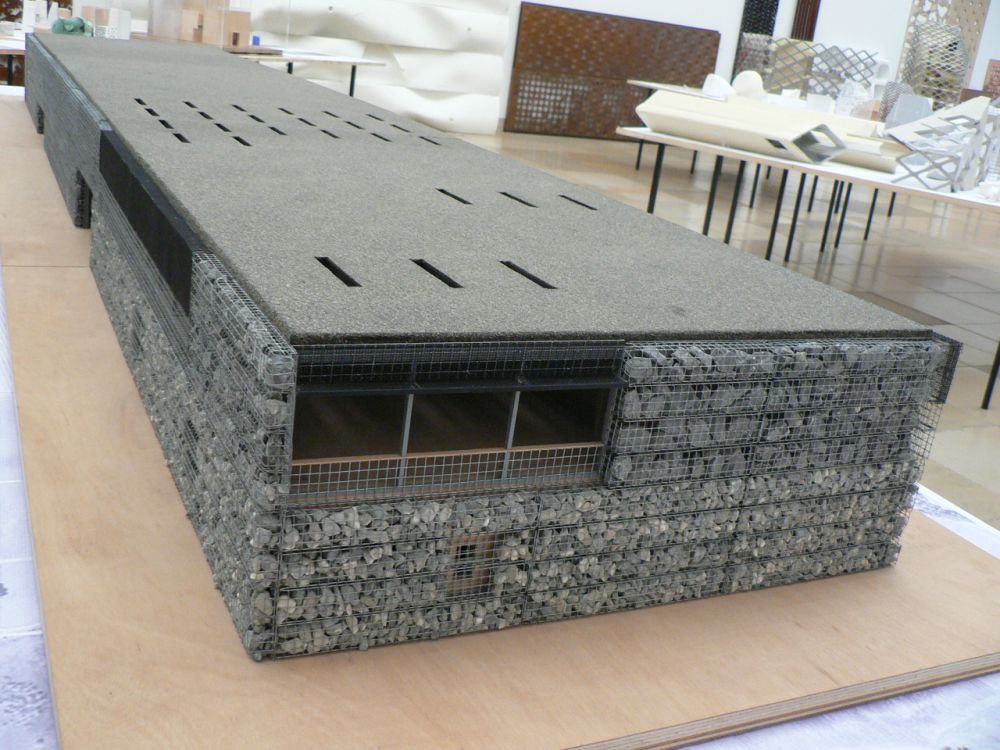 Filled with basalt rocks from the nearby American Canyon, the stainless steel baskets are both an aesthetic and technical choice. Generally used to retain dirt along highways, here the gabions are used to moderate the extreme temperatures of the Napa Valley.
Dominus' glass offices provide panoramic views, allowing us to follow at all times the activity in the vineyard, key to producing a great wine.
by another29 | 2003-11-01 19:59 | □Architecture