Cottbus University Library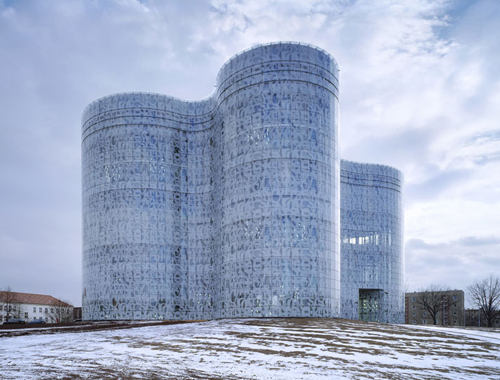 Cottbus University Library
Brandenburg University of Technology
2004 Cottbus,Germany
Faculty of Environmental Sciences and Process Engineering
Konrad-Wachsmann-Allee 1
03046 Cottbus
website:
www.tu-cottbus.de
Architect: Herzog & de Meuron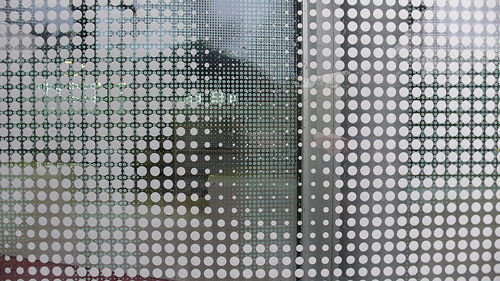 The building has a very unusual amoeba shape and its glazed facade is covered with thousands of overlapping letters, prompting associations with mysterious palimpsests. The glass changes colour according to your point of view and the weather: under the winter sun it takes an ivory look, turns greenish when the sky is cloudy, etc. But always in striking contrast with the colourful interior.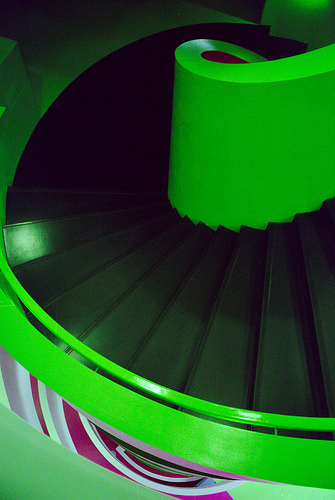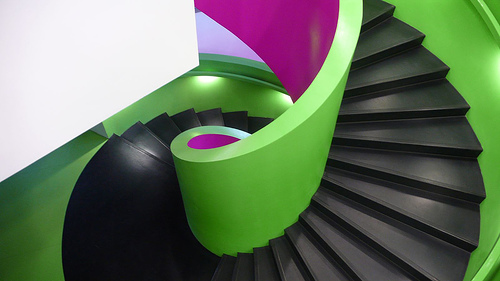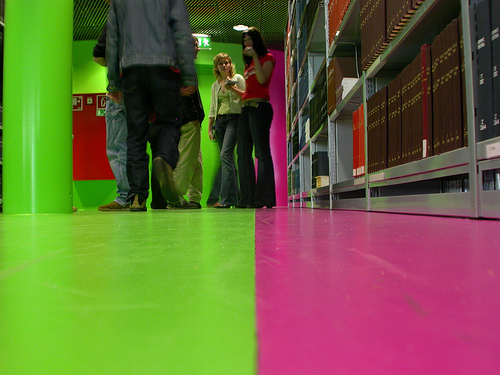 The groundbreaking ceremony for the new Centre for Information, Communication and Media was on December 17th 2001. It accommodates the new University library, which contains about 510.000 books, journals and scientific periodicals, together with microfiches, videos, maps and CD-ROMs. The number of English books has increased considerably, and continues to grow. The core collection conforms to the needs of the departments at the university, thus; mathematics, physics, computer science, civil engineering, architecture, biology, chemistry, geology, economics, business, process engineering and of course, the environmental sciences.
by another29 | 2007-09-29 20:08 | □Architecture