Frank Lloyd Wright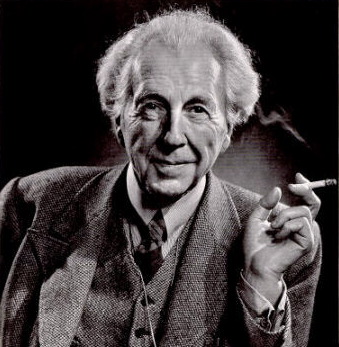 Frank Lloyd Wright
Architect
1867-1959 /American
website:
www.franklloydwright.org
Frank Lloyd Wright was one of the world's most prominent and influential architects.He developed a series of highly individual styles over his extraordinarily long architectural career and he influenced the entire course of architecture and building internationally. To this day, he remains America's most famous architect.
Wright was also well known in his lifetime. His colorful personal life frequently made headlines, most notably for the failure of his first two marriages and for the 1914 fire and murders at his Taliesin studio.
Frank Lloyd Wright was born in the agricultural town of Richland Center, Wisconsin, United States, on June 8, 1867, just two years after the end of the American Civil War. Originally named Frank Lincoln Wright, he changed his name after his parents' divorce to honor his mother's Welsh American family, the Lloyd Joneses of Wisconsin. His father, William Russell Cary Wright was a locally admired orator, music teacher, occasional lawyer and itinerant minister. His father had met and married Anna Lloyd Jones, a county school teacher, the previous year when he was employed as the superintendent of schools for Richland County. Originally from Massachusetts, William Wright had been a Baptist minister but he later joined his wife's family in the Unitarian faith.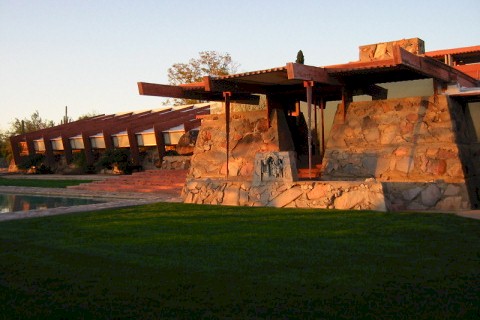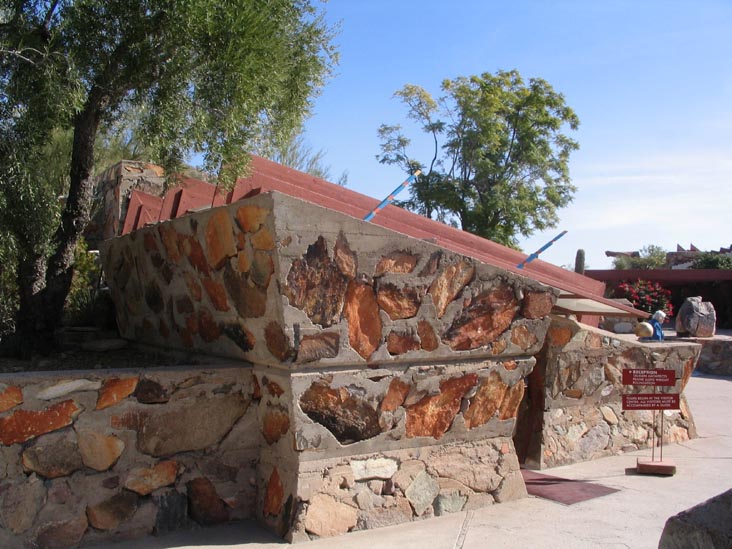 Taliesin West
1937 Arizona,USA During his lifetime, Wright continually altered and added to the complex of buildings, all of which were constructed by students. Many of Wright's most famous buildings were designed in the drafting room at Taliesin West, including the Guggenheim Museum in New York City and Grady Gammage Auditorium at Arizona State University in Tempe.
Taliesin West continues as the headquarters of The Frank Lloyd Wright Foundation and as the winter home for the School of Architecture. Restoration work to the private quarters of Mr. and Mrs. Wright was completed in 2004, and tours of the home and school are conducted on a regular basis.The structure was designated a National Historic Landmark in 1982.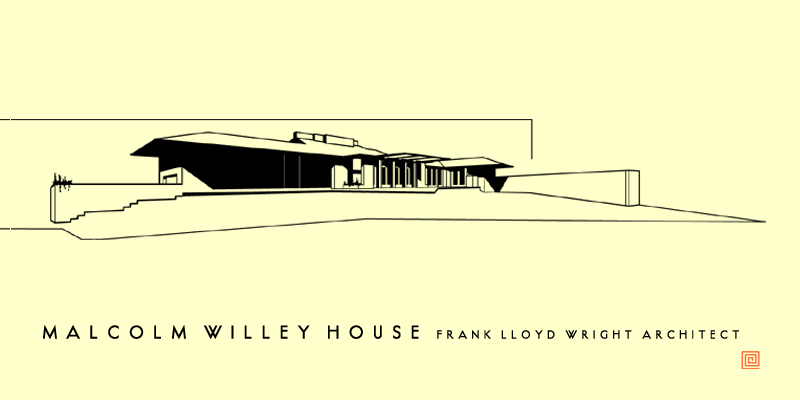 Drawings by Frank Lloyd Wright
by another29 | 2003-01-29 04:26 | □Architect