Lisson Gallery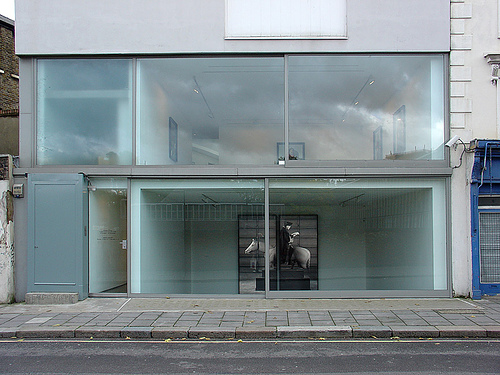 Lisson Gallery
Gallery
52-54 Bell Street London, NW1 5DA
T: + 44(0)20 7724 2739
website:
www.lissongallery.com
open : Monday - Saturday 10am - 5pm
Architect:
Tony Fretton
The Lisson is architecturally one of the most subtle and exciting commercial galleries in Europe. Designed by Tony Fretton, it is an L shaped development, built in two phases, and comprises two distinct galleries each with its own frontage and entrance, connected at the first floor level by a large reception area. This provides a range of rooms, varying in light and space, in which two separate shows can be mounted simultaneously. The artificial lighting of the galleries is simple and effective, in keeping with the overall simplicity of the design. Tungsten floodlights are track mounted to match the lighting of the original gallery and to light the walls evenly. The top floor gallery and first floor reception both have large skylights. At night these are lit by daylight balanced fluorescent lamps to maintain the difference in feel between these spaces and the other galleries. The stairs have low voltage down lights cast into the concrete structure. The new building is air-conditioned using fan coil units concealed within extremely slender ceiling voids. Conditioned air is supplied by ceiling slots rather than more conspicuous grilles.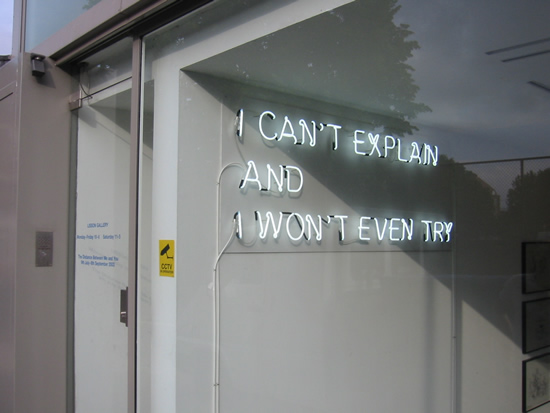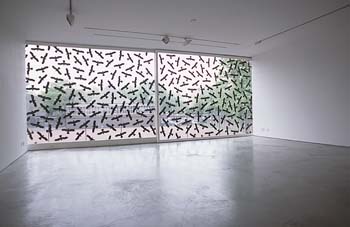 by another29 | 2007-10-10 20:20 | ■Gallery