Carsten Höller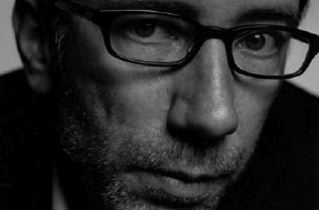 Carsten Höller
Artist
born 1961 Brussel,Belgium
website:
/www.airdeparis.com/holler
He uses his training as a scientist in his work as an artist, concentrating particularly on the nature of human relationships. Viewer participation is the key to all of his sculptures, but it is less an end in itself than a vehicle to informally test the artist's theories concerning human perception and physiological reactions.
Upside Down Mashroom Room
Mushrooms, as in magic or psychotropic mushrooms, have a large life here, literally and figuratively. They appear immense in his sprawling "Upside Down Mushroom Room," in which the biggest specimens are nearly 10 feet high and all of them are suspended from the ceiling, which makes one's stroll highly and whimsically disorienting.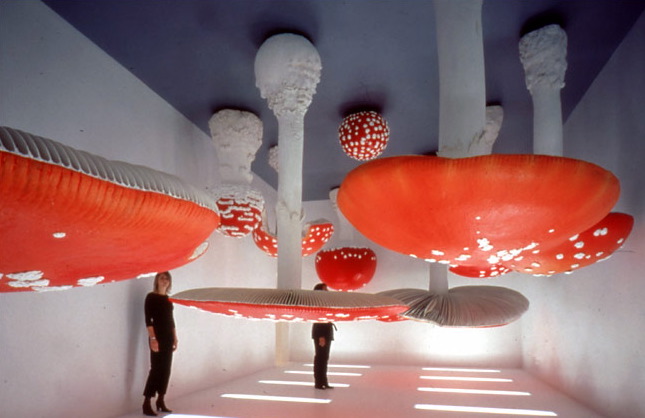 The Unilever Series ; Turbine Hall
2006 TATE Modern London UK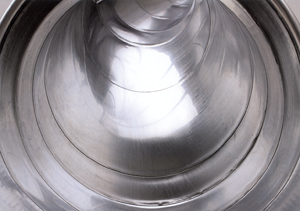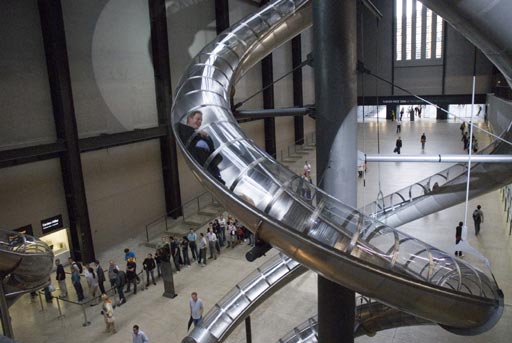 by another29 | 2007-06-01 09:56 | □Product