Louise Bourgeois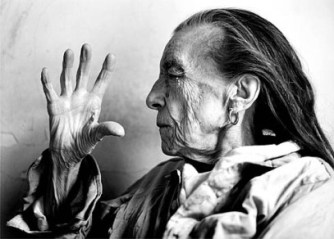 Louise Bourgeois
Artist
born 1911 Paris,France
Special Exhibition: Tate Modern
Unilever Series
She entered the Sorbonne to study mathmatics in 1932 but turned to art the next year, enrolling at severl art schools, including the Ecole des Beaux-Arts in Paris,in addition to apprenticing in studios in Montparnasse and Montmartre.
Maman
Recentry most world famous works : New York/Tokyo/London/etc...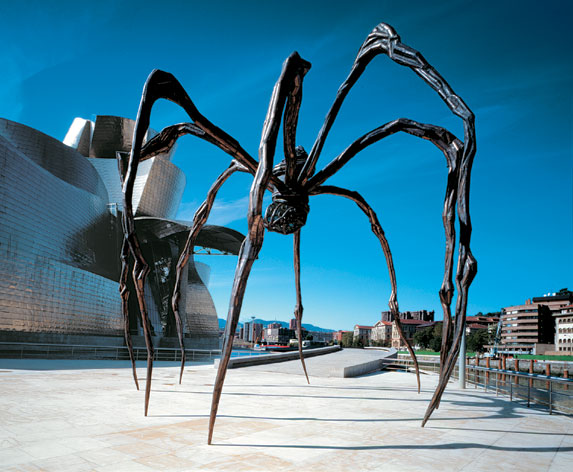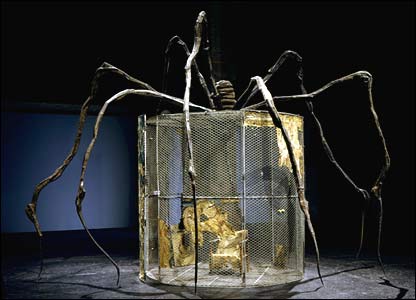 Her works are sometimes abstract and she speaks of them in symbolic terms, and the main focus is "relationships" - considering an entity in relation to its surroundings. Louise Bourgeois finds inspiration for her works from her childhood: her adulterous father, who had an affair with her governess (who resided in the home), and her mother, who refused to acknowledge it. She claims that she has been the "striking-image" of her father since birth. Bourgeois conveys feelings of anger, betrayal and jealousy, but with playfulness. Her earliest exhibition, in 1947, consisted of tunnel sculptures and wooden figures, including The Winged Figure (1948). Despite early success in that show, with one of the works being purchased for the Museum of Modern Art, Bourgeois was subsequently ignored by the art market during the fifties and sixties. It was in the seventies, after the deaths of her husband and father, that she became one of the most successful living artists . In her sculpture, she has worked in many different mediums, including rubber, wood, stone, metal, and appropriately for someone who came from a family of tapestry makers, fabric. Some of her pieces consisted of erotic and sexual images, with a motif of "cumuls" (she named the round figures such because they reminded her of cumulus clouds). Her most famous works are possibly the spider structures, titled Maman, from the last dozen years. Today, she continues to work, having one of the longest careers of any artist.
Cell
Glass,spheres and hands 1990-1993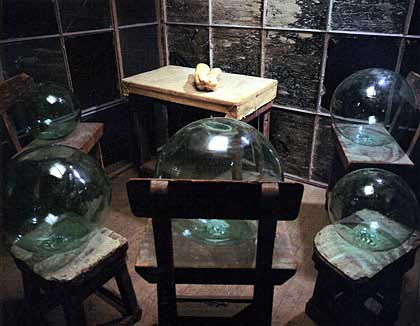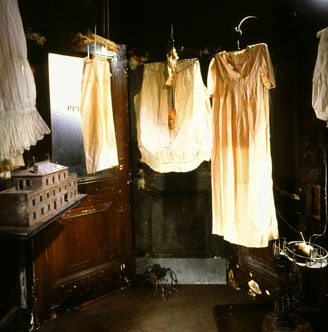 by another29 | 2005-06-03 14:34 | □Product