Chuck Close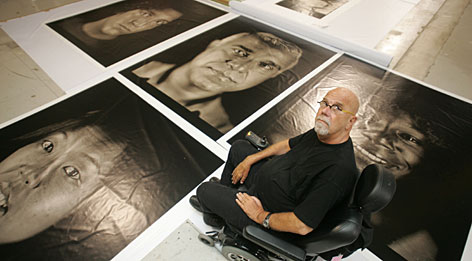 Chuck Close
Artist
born 1940 Monroe, Washington,USA
lives and works in New York,USA
website:
www.chuckclose.coe.uh.edu
Since the late 1960s Chuck Close has been concentrating on portraiture and the human face in painting and photography and is one of the most celebrated artists working today.
Chuck close's life and works...
Most of his early works are very large portraits based on photographs (Photorealism or Hyperrealism technique). In 1962, he received his B.A. from the University of Washington in Seattle. He then attended graduate school at Yale University, where he received his MFA in 1964. After Yale, he lived in Europe for a while on a Fulbright grant. When he returned to the US, he worked as an art teacher at the University of Massachusetts. In 1969 his work was included in the Whitney Biennial. His first one man show was in 1970. Close's work was first exhibited at the New York Museum of Modern Art in early 1973.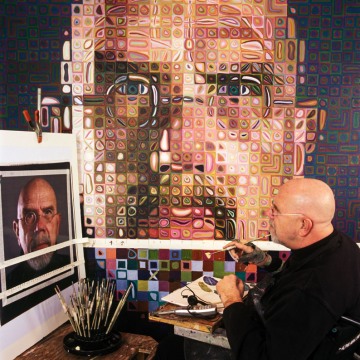 CHUCK CLOSE Self Portraits 1967 - 2005
Exhibition Gallery Images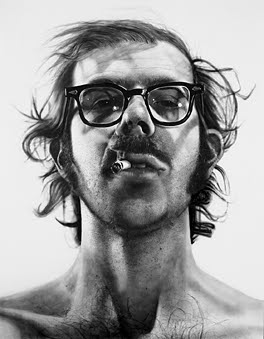 by another29 | 2007-06-01 08:29 | □Grafic