Andy Warhol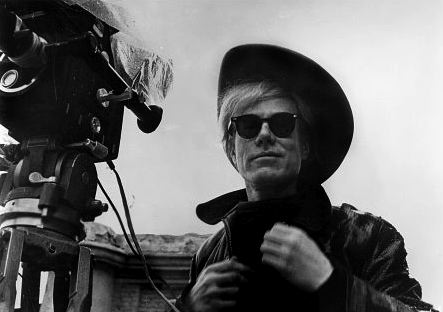 Andy Warhol
Artist
born 1928 Pittsburg, Pennsylvania
website :
Warhol Museum
Andy Warhol was born Andrew Warhola in Pennsylvania in 1928. In 1945 he entered the Carnegie Institute of Technology (now Carnegie Mellon University) where he majored in pictorial design. Upon graduation, Warhol moved to New York where he found steady work as a commercial artist. He worked as an illustrator for several magazines including Vogue, Harper's Bazaar.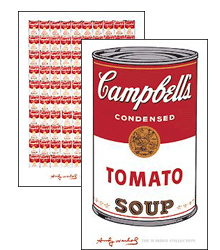 Throughout the 1950s, Warhol enjoyed a successful career as a commercial artist, winning several commendations from the Art Director's Club and the American Institute of Graphic Arts. In these early years, he shortened his name to "Warhol." In 1952, the artist had his first individual show at the Hugo Gallery, exhibiting Fifteen Drawings Based on the Writings of Truman Capote. His work was exhibited in several other venues during the 1950s, including his first group show at The Museum of Modern Art in 1956.
The 1960s was an extremely prolific decade for Warhol. Appropriating images from popular culture, Warhol created many paintings that remain icons of 20th-century art, such as the Campbell's Soup Cans, Disasters and Marilyns. In addition to painting, Warhol made several 16mm films which have become underground classics such as Chelsea Girls, Empire and Blow Job. In 1968, Valerie Solanis, founder and sole member of SCUM (Society for Cutting Up Men) walked into Warhol's studio, known as the Factory, and shot the artist. The attack was nearly fatal.
Turquoise Marilyn
1962 / Andy Warhol painted several version of Marilyn Monroe, using different colors, sizes, and formats. The artist was fascinated with fame for himself, but also of those that were famous. Warhol painted many other celebrities and iconic people from history.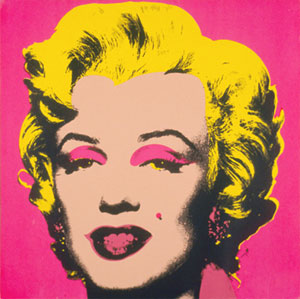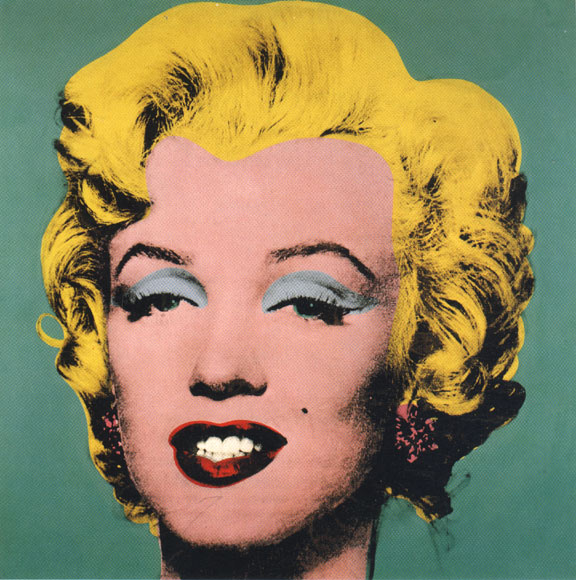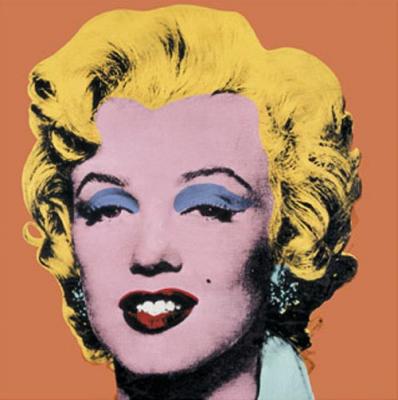 The fourth Bmw Art Car was created in 1977 by the Pop Art legend Andy Warhol
Warhol explained the sweeping strokes of his car, "I tried to portray speed pictorially. If a car is moving really quickly, all the lines and colors are blurred." All previous Art Car artists created their designs on 1:5 scale models, called maquettes, and had technicians reproduce their designs on the real cars. Warhol insisted on painting the real M1 himself. He is reported to have spent all of 23 minutes painting the car. He ran his fingers through the paint to leave a personal touch.When asked if he was pleased with the end result, he replied, "I love the car; it's better than the work of art itself."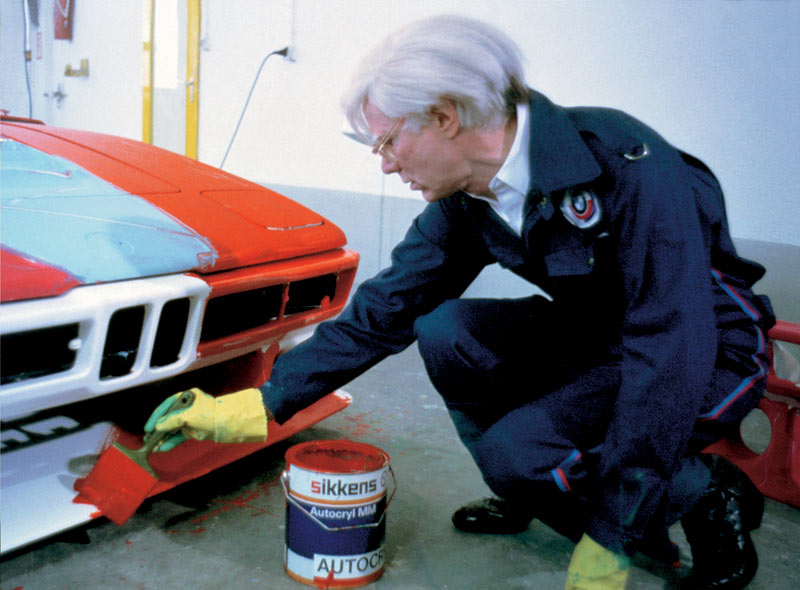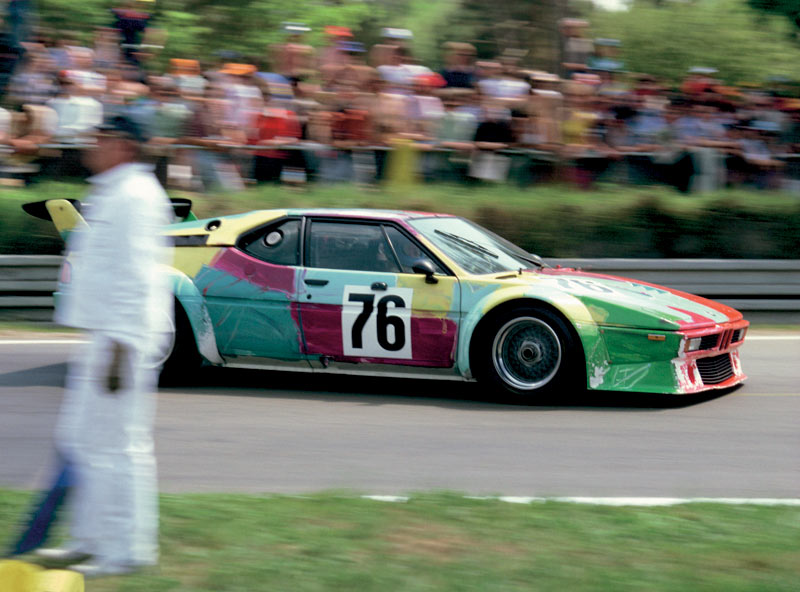 The car raced only once, in the 24 Hours of Le Mans in 1979, driven by Manfred Winkelhock (Germany) and the Frenchmen Hervé Poulain and Marcel Mignot. It placed sixth overall and second in class.
by another29 | 2007-03-27 22:57 | □Grafic