VINEspace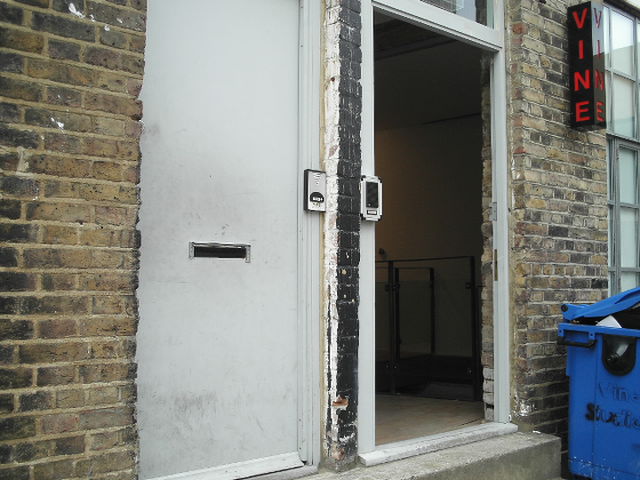 VINEspace
Gallery
25a Vyner Street London E2 9DG
T: +44(0)20.8981.1233
website:
www.vinespace.net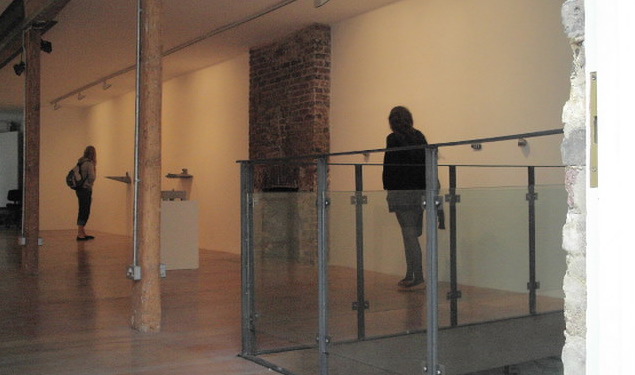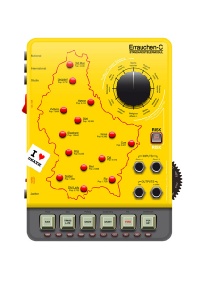 ...light reflecting booster technology:
simon morse and kevin wright march 22nd – may 6th 2007
Simon Morse makes political capital with his digitally realised, hi-tech 'inventions'. These smart looking, natty little gadgets are deceptively familiar as marketable products, but on closer inspection, their function and use are hard to grasp. The buttons display symbols and abbreviations that can only be guessed at and there is something sinister in their implied use by those 'in the know'. Who uses these devices and why? prompts a suspicion that progress is value laden; shaped by and for a minority (politicians? business?) Once the satire breaks surface, this effortless combination of image and text can be enjoyed for its wit.
Kevin Wright's work has an austere quality that references the production line; partly because his starting point is with inert, man-made objects that have been born of this process... baths, gun turrets, tables are just a few examples... and partly because he applies what could be described as his very own personal methods of product design and manufacture in the studio. These objects have been 're-manufactured'.
by another29 | 2007-05-05 19:28 | ■Gallery