studio1.1
studio1.1
Gallery
57a Redchurch Street
Shoreditich London E2 7DJ UK
T: +44 (0)20.7952.986.696
website:
www.studio1-1.co.uk
Lacuna - Craig Andrews
Exhibition : 2.Novenber - 2.December 2007 / Show at Studio 1.1 / London, UK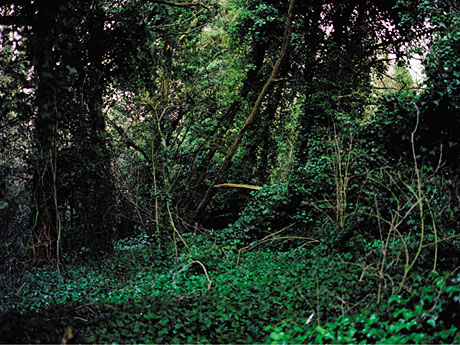 Studio 1.1 is very pleased to present Craig Andrews in his first solo show.
On initial viewing his work, both in photography and film, might seem to almost perversely contradict its medium - the photographs draw out time, extending the moment, while the videos defy sequential narrative, refusing to resolve themselves. Embedded in the photographs is far more time, and in the video work as gradually becomes apparent far less, than there should be. Andrews rigorously fixes and un-fixes images in order to register duration, invisibility and absence, allowing time to saturate the photographs and dissipate in the video work.
In the dead of night Andrews forensically records the overlooked and obscured, searching for subject matter where there appears to be none. Using long exposure times far away from man-made light sources, he sets up his camera to retrieve the overlooked and present temporal conflations from that apparently eventless world. These trees, these colours are invisible to us and can only be revealed in the darkroom through a process that conjure these unearthly images from the night.n the video work time becomes un-hooked, the moment indefinitely lengthened. Split-second disregarded sequences from TV movies are dissected and reassembled, held up for our re-examination: establishing shots that refuse to dissolve into action are kept scintillating on the edge of vision, the actor waiting, like us, somewhere outside the frame. These non-privileged moments, like the colours and locations recaptured from the night, allow us to take our time, absorbing and reflecting, echoing the time spent behind the camera, in the darkroom, or working in the edit suite.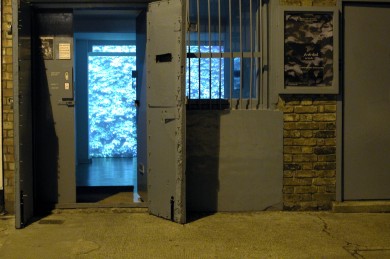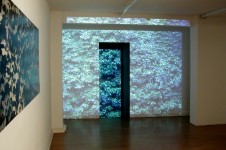 by another29 | 2007-11-03 16:58 | ■Gallery