Kunsthaus Bregenz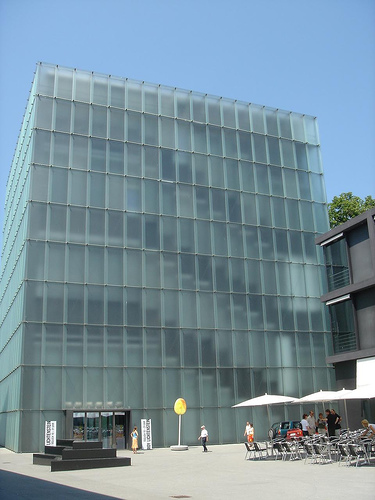 KUB
[Kunsthaus Bregenz]
Museum
1997 Karl Tizian Platz A-6900 Bregenz Austria
website:
www.kunsthaus-brengenz.at
Architect: Peter Zumthor
The museum stands like a box of light on the shores of Lake Constance. Its inner light is ever-changing, depending on the type of exhibition installed inside, the time of the day and the color of the sky. The building was designed to catch light with all of its surface and then distribute it into the three levels of the gallery space plus the ground floor.
The glass skin is a free standing structure supported by a metal frame; it also protects the interior concrete tower from rain and wind.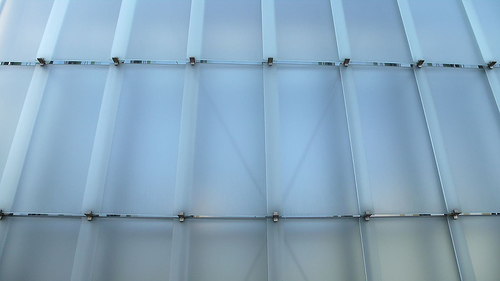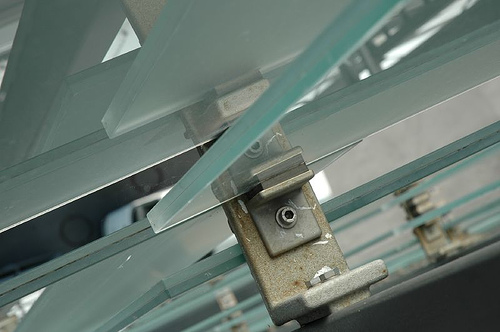 Between each gallery level there is a complete floor that is totally empty, a 'light plenum'. This is were the external light is collected and then spread into the gallery space below. The gallery floor is a box of concrete without a top: the ceiling is made of glass panels. The amount of light caught by the gap between floors is enough to display some exhibitions without the use of any artificial light, and frees the wall surface from the need for window openings.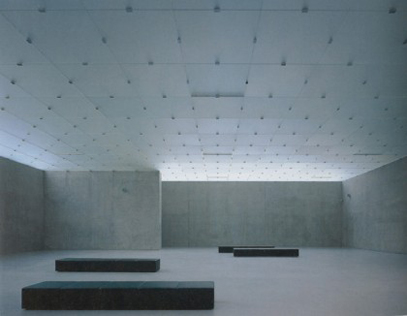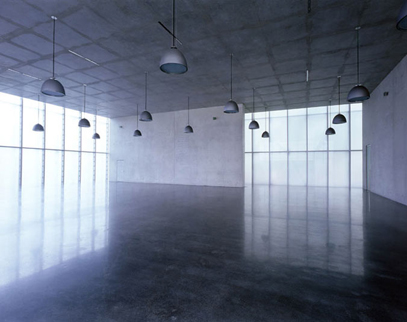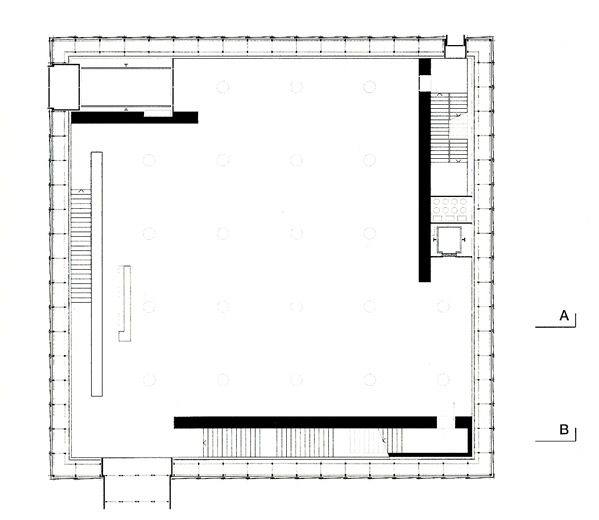 The visitor moves through the building in a circular way, either taking the elevator to the top floor and then descending using the stairs or the opposite way around. This circular pattern is a result of the structural configuration of the space. The floor slabs are supported by three interior bearing walls located at the perimeters of the gallery. It is common for the curators of this museum to divide each exhibition in three parts following the organization of the building, and at the same time the formal neutrality of the spaces allows the institution to change the quality of the space with each exhibition. However this is not a neutral building. Whatever concessions the space makes in terms of form and its straight forward circulation system are counterbalanced with the sensuality of the material and with the quality of the light.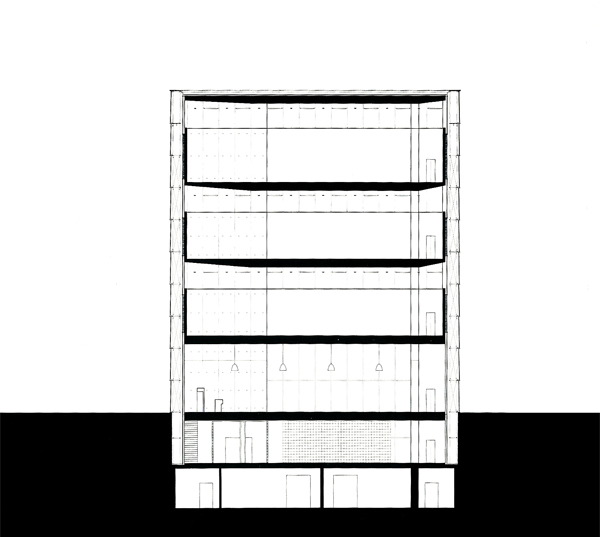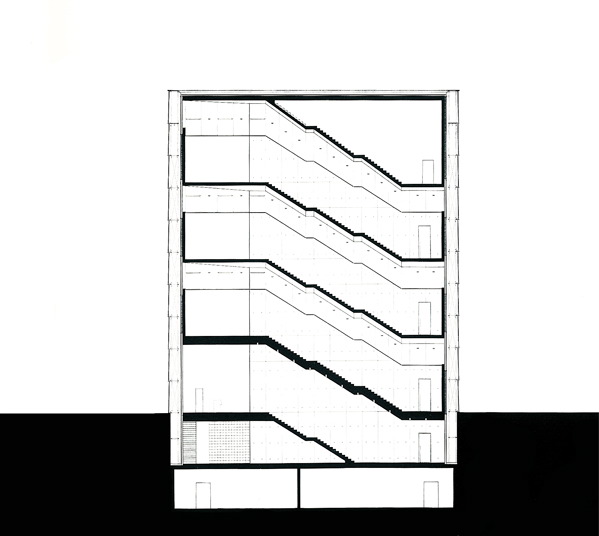 by another29 | 2007-05-27 03:46 | □Architecture