David Maljkovic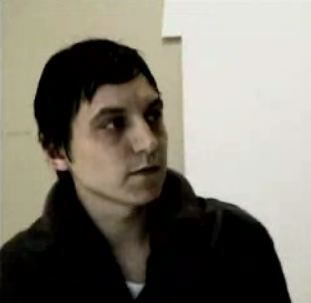 David Maljkovic
Artist
Born 1973 Rijeka,HR
Lives and works in Zagreb and Berlin
view his works:
annet gelink gallery
Scene for new Heritage Trilogy
2004 video and sound installation/video/DVD/Colour/Sound, 4'33"
The three films travel through time to show the artist's vision of the future and how the meanings of history and monuments change over time. Set in the futuristic world of 2045 the first film follows a group travelling to the memorial park at Petrova Gora, Croatia.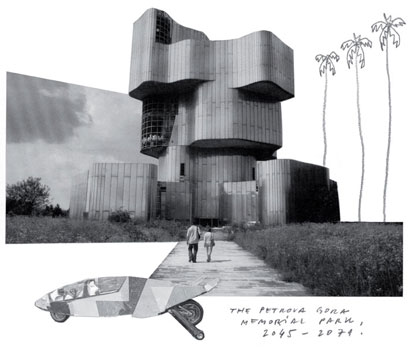 They visit communist monuments and debate over their long-forgotten meaning in traditional Croatian folk song that the artist recasts as a futuristic language. The second part is set twenty years later, as a young boy looks out from the monument's tower to an empty landscape, as though the building has by then acquired a mystical dimension. The final film shows young teenagers talking, playing and walking around the derelict monument.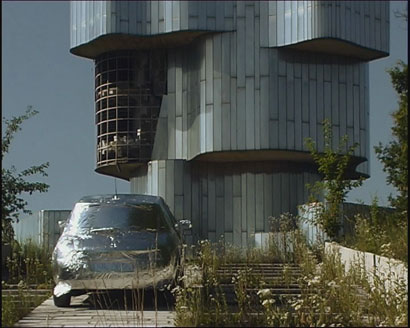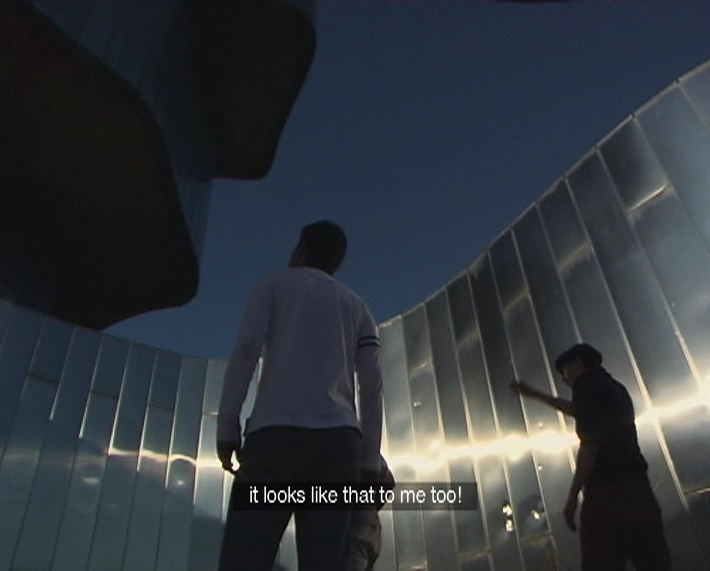 by another29 | 2007-05-26 10:35 | □Grafic