Bruce Nauman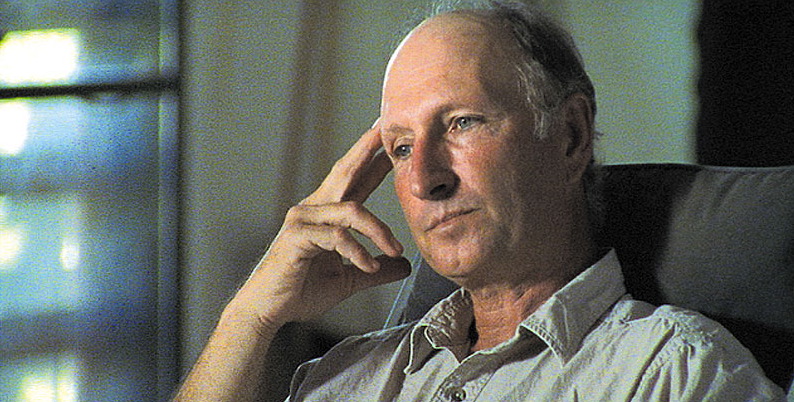 Bruce Nauman
Artist
born 1941 Fort Wane,Indiana
lives and works in New Mexico
more view :
Sperone Westwater Gallery
Films view :
http://www.ubu.com
Perfect Door/Perfect Odor/Perfect Rodo
1972 neon,edition of 3 21 3/8 x 28 7/8 x 2 1/4 inches each SW 98048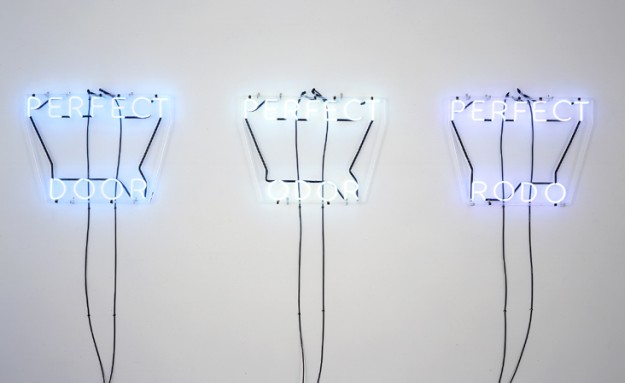 Nauman studied mathematics and physics at the University of Wisconsin-Madison, and art with William T. Wiley and Robert Arneson at the University of California, Davis. He worked as an assistant to Wayne Thiebaud and in 1966 he became a teacher at the San Francisco Art Institute. In 1968 he met the singer and performance artist Meredith Monk and signed with the dealer Leo Castelli. In the 1980s he moved to New Mexico. Much of his work is characterised by an interest in language which often manifests itself in a playful, mischievous manner. For example, the neon Run From Fear- Fun From Rear, or the photograph Bound To Fail which literalises the title phrase and shows the artist's arms tied behind his back. There are however, very serious concerns at the heart of the work. Nauman seems to be interested in the nature of communication and the inherent problems of language, as well as the role of the artist as supposed communicator and manipulator of visual language. Nauman received in 1993 the Wolf Prize in Arts (Israel) for his distinguished work as a sculptor and his extraordinary contribution to twentieth-century art. In 1999 he received the Golden Lion of the Venice Biennale. In 2004 he created his work Raw Materials at Tate Modern. Artfacts.net ranked Nauman as the number one among living artist in 2006, followed by Gerhard Richter and Robert Rauschenberg.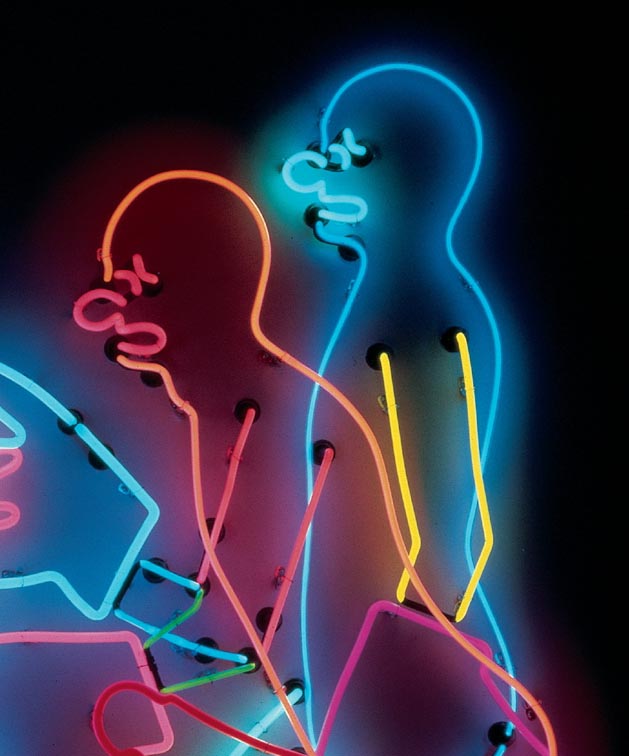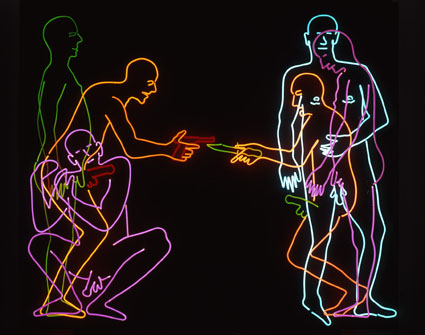 by another29 | 2007-05-26 02:47 | □Grafic