Mark Wallinger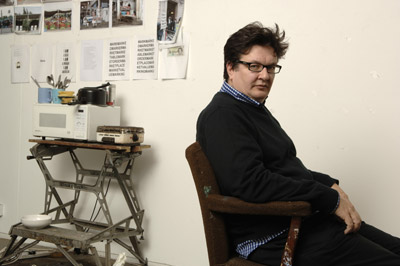 Mark Wallinger
Artist
born 1959 Chigwell
He has recreated peace campaigner Brian Haw's Parliament Square protest for a dramatic new installation at Tate Britain. Running along the full length of the Duveen Galleries, State Britain consists of a meticulous reconstruction of over 600 weather-beaten banners, photographs, peace flags and messages from well-wishers that have been amassed by Haw over the past five years.
Sleeper
Film still from Mark Wallinger's Sleeper at the Neue Nationalgalerie, Berlin, 2004-2005 DVD © the artist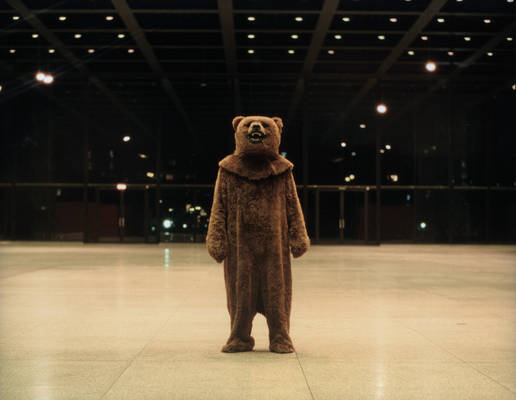 [2 hours 31 minutes]
A few days later I watched Sleeper on a live video feed at the German Embassy in London, during a crowded cocktail party in which the bear, trapped both in the museum and in the monitor, seemed irrevocably far away. It was easy to turn my back on the constant surveillance, and I felt a bit guilty eating German meatballs while the guest of honour was alone in his cage.
Occasionally I glimpsed him between bites of sausage, only to see him slumped in a corner, or running chaotically around. The artist seemed to be searching restlessly for a place within the museum where he could be comfortable, where he could belong, but ultimately the building refused him.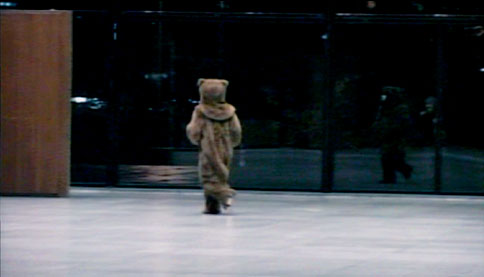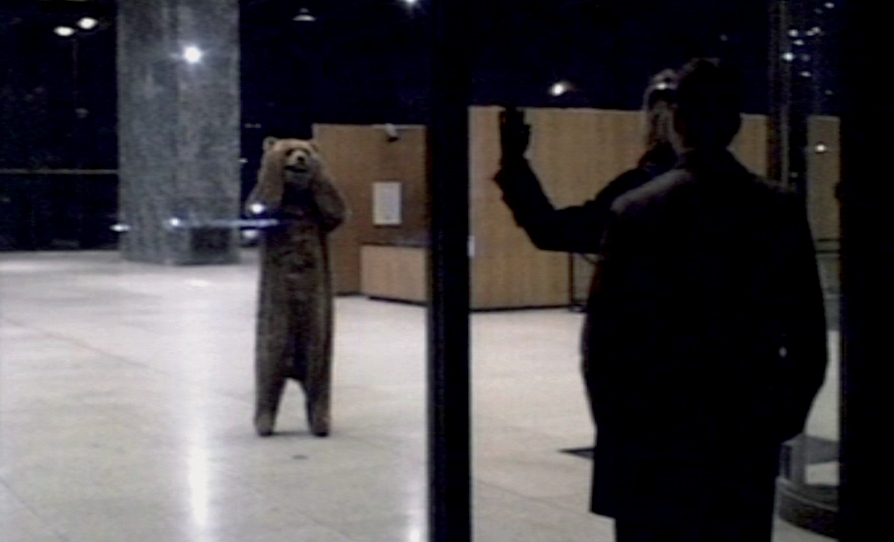 State Britain
2006 Tate Britain - Duveen Gallerries / Display by Mark Wallinger / Photo by Sam Drake ; Tate2006
This display contains images of human suffering which some visitors may find distressing...
State Britain is the latest in an ongoing series of contemporary sculpture commissions whose previous contributors include Michael Landy, Mona Hatoum and Anya Gallaccio. The series builds on a long tradition of exhibitions in the Duveen Galleries, which has included memorable installations by Richard Long, Richard Serra and Luciano Fabro.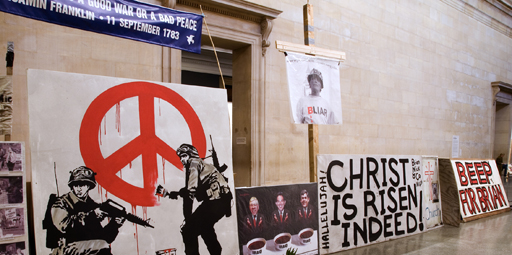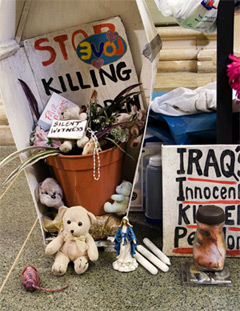 by another29 | 2007-05-17 19:30 | □Product