Royal Academy of Arts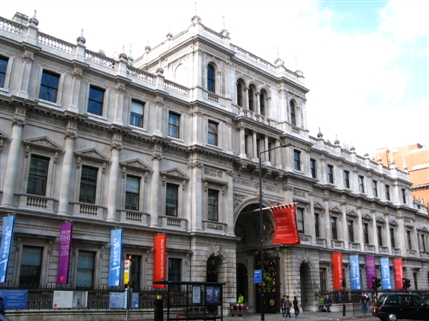 Royal Academy of Arts
Museum
Burlington House Piccadilly
London W1J 0BD
website:
www.royalacademy.org.uk

The Royal Academy was formed to rival the Society of Artists after an unseemly leadership dispute between two leading architects, Sir William Chambers and James Paine. Paine won, but Chambers vowed revenge and used his strong connections with King George III to create a new artistic body, the Royal Academy, in 1768. It was formally launched the following year. Its forty founder members, all admitted on 10 December 1768, included a father/daughter combination (George Michael Moser and Mary Moser) and two sets of brothers (George Dance the Younger and Nathaniel Dance-Holland, and Paul and Thomas Sandby).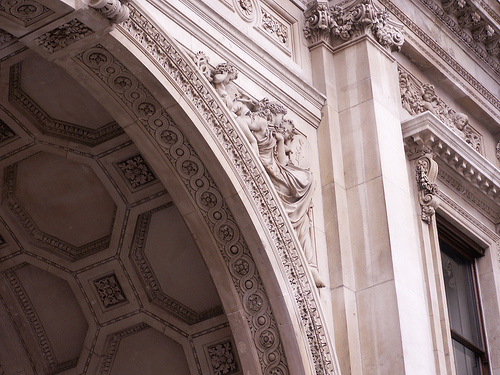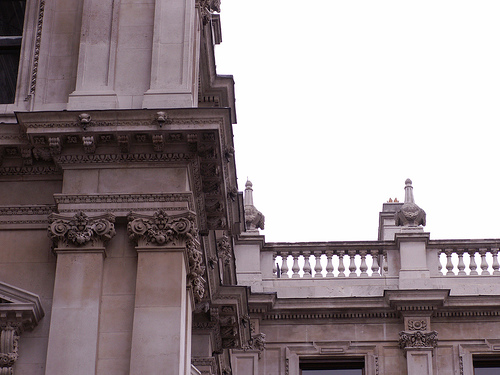 The Royal Academy does not receive financial support from the state or crown. One of its principal sources of revenue is hosting temporary public art exhibitions. These are of the highest quality, comparable to those at the National Gallery, the Tate Gallery and leading art galleries outside the United Kingdom. In 2004 the highlights of the Academy's permanent collection went on display in the newly restored reception rooms of the original section of Burlington House, which are now known as the "John Madejski Fine Rooms".
Under the Direction of the Exhibitions Secretary Norman Rosenthal the Academy has hosted ambitious exhibitions of contemporary art including in 1997 "Sensation" the collection of work by young British Artists owned by Charles Saatchi. The show created controversy for including a painting of Myra Hindley that was vandalised while on display.
Royal Academy of Arts / Restaurant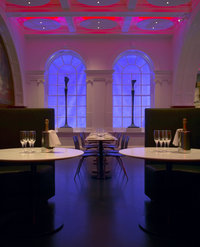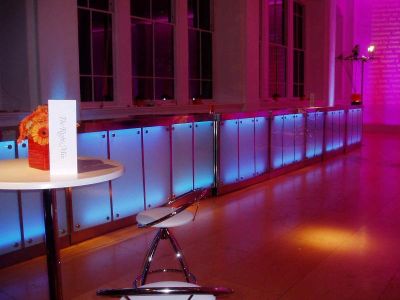 by another29 | 2006-12-29 04:36 | ■Gallery