British Museum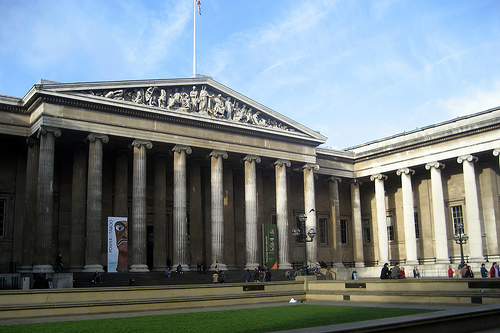 British Museum
Museum
Great Russell Street London
website:
www.britishmuseum.org
The first Montagu House was built around 1676 for Ralph, Duke of Montagu by architect Robert Hooke (1635-1703). It was damaged by fire in 1686 and restored by French architect, 'Puget', in the French style. In its time it was considered to be one of the finest buildings in London.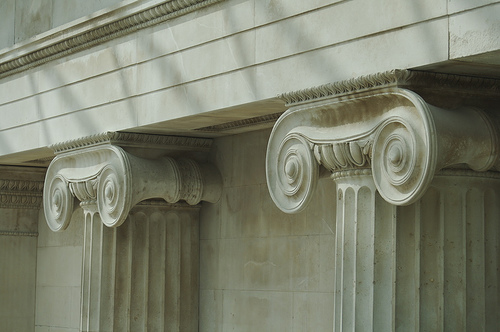 The core of today's building, including the great south front, was designed in 1823 by Sir Robert Smirke (1780-1867) in Greek Revival style, but not completed until 1852. Its construction was prompted by King George IV's gift to the nation of his father's library, known since as the King's Library. The new building was a quadrangle, built in the garden to the north of Montagu House. The southern wing eventually replaced the old building. Additional galleries for classical sculpture and Assyrian antiquities, and residences for staff, were added to the west wing. The east wing, the King's Library, was completed in 1827. Robert Smirke withdrew from the work in 1845, handing over completion of the project to his younger brother Sydney who was responsible for the Front Hall, the completion of the main section of the south front and colonnade, the forecourt and the railings.
The Great Court
On 6 December 2000, Designed by Foster and Partners, the £100 million project was supported by grants of £30 million from the Millennium Commission and £15.75 million from the Heritage Lottery Fund.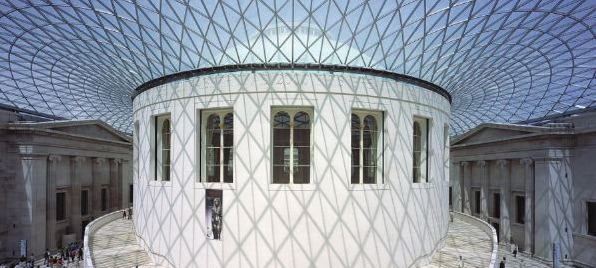 The courtyard was one of the lost spaces of London, hidden from public view since 1857. The relocation and opening of the British Library at its St Pancras site enabled valuable space within the Museum to be utilised to the benefit of the Museum's visitors.The Great Court increased public space in the Museum by forty per cent, allowing visitors to move freely around the Main floor for the first time in 150 years and visitors can now choose from a number of different approaches to the galleries. There is direct access west into the Egyptian Sculpture Gallery, east into the King's Library and north into the Wellcome Trust Gallery. Inside the courtyard, two monumental staircases encircle the outside of the Reading Room and lead to the Joseph Hotung Great Court Gallery, and the Court Restaurant. From the restaurant level a bridge link takes visitors into the upper galleries of the Museum.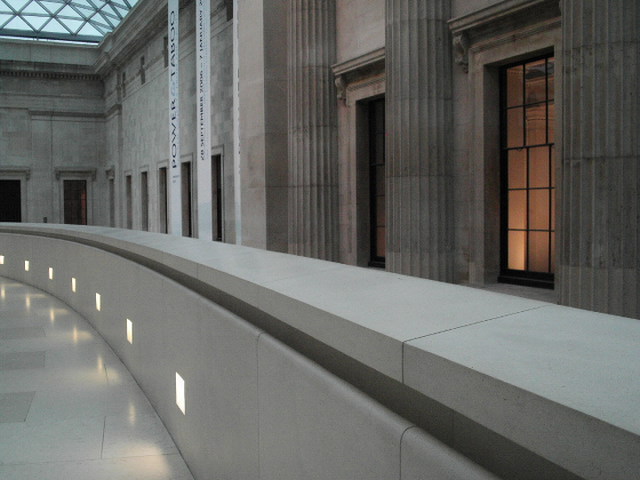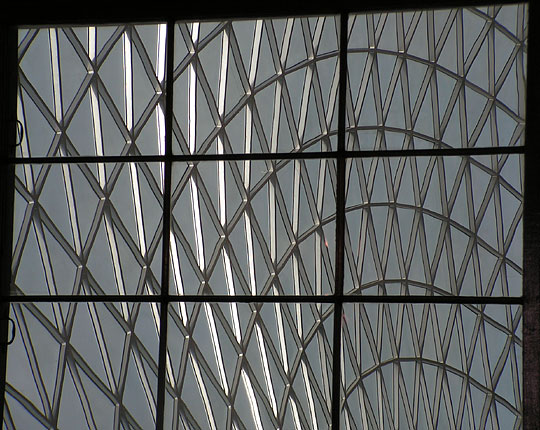 by another29 | 2006-12-26 21:13 | □Architecture