Blek le Rat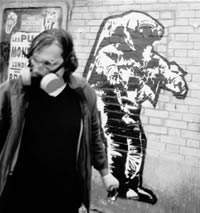 Blek le Rat
[Xavier prou]
Artist
born 1951 Paris France
website:
http://bleklerat.free.fr
Blek le Rat is the inventor of modern stencil art.
He began his quest on the streets of Paris In 1981 and many artists (most famously by Banksy) have been influenced by his unique style ever since.
Street art has evolved. Blek and filmmaker King Adz depart on a road trip through France (2006) to witness Blek's influence on street art and the modern media. The two men are friends off-screen, and Adz just lets the camera roll...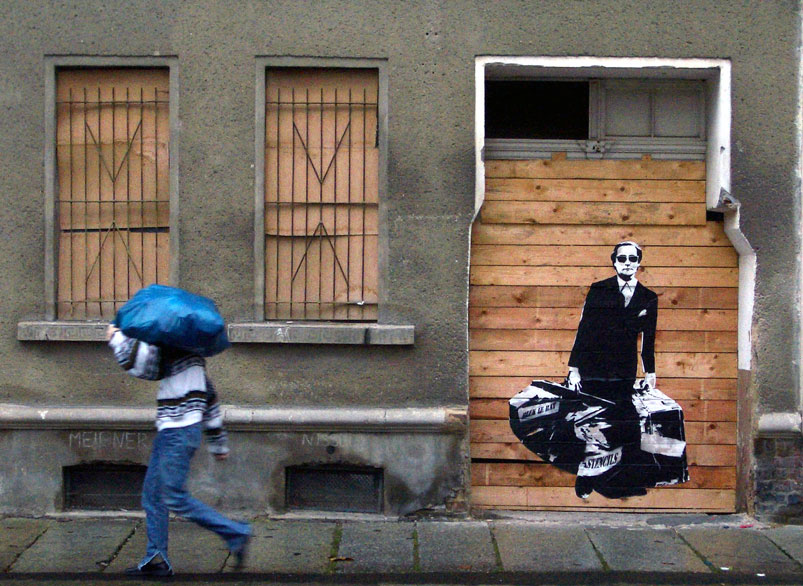 Blek has inspired the major street art players of today, including people like Banksy to Shepard Fairey who would confess and swear by his name, and countless others, myself included, no doubt. Blek is now 53 years old, but even age cannot stop him from taking a big knife to that old Ikea box and turning it into a template of art. As a bonus, he has his photographer wife, who herself has published several books on stencil and graffiti art, and his 12 year old son going on bombing missions with him! When Blek was asked what he thought of the growing relationship between graffiti and the modern art world, this was his answer:
"The problem with galleries is that 99% of urban artists use urban art as a stepping stone into the galleries. Its a fatal error because in galleries theyre seen by 40 people, in museums theyre seen by 10 people, but in the streets theyre seen by 100,000 people. And thats the integrity of an artists work: to be seen. Not be sold or to be recognized in a museum but to be seen by the world."
In a world where money, fame and absolute power is craved and killed for, it's good to see that there are some people, even the Godfather of Stencil Art, has stuck to making art because of the one thing that really matters when it comes to art: the love for it.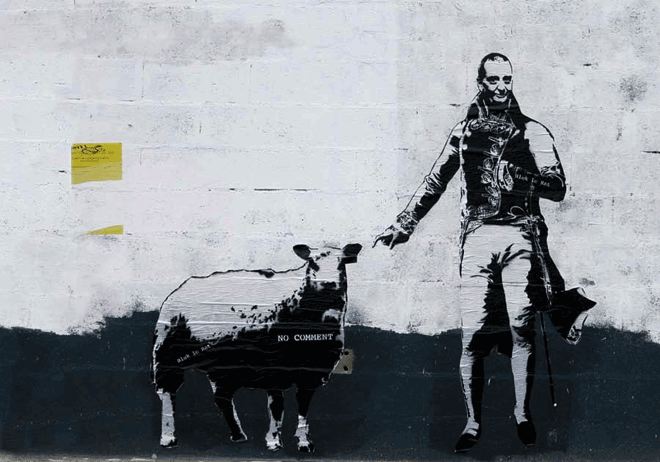 by another29 | 2006-11-06 03:58 | □Grafic