Antoni Gaudi

Antoni Gaudi i Cornet
Architect
1852-1926
Spain
Gaudi 2002 Special website:
www.bcn.es/gaudi2002
Gaudí was born in the province of Tarragona in southern Catalonia, Spain in 1852. While there is some dispute as to his birthplace – official documents state that he was born in the town of Reus, whereas others claim he was born in Riudoms, a small village 3 miles from Reus. It is certain that he was baptized in Reus a day after his birth. The artist's parents, Francesc Gaudí Serra and Antònia Cornet Bertran, both came from families of metalsmiths.

Double Folding Screen from Casa Milà
1909 Oak, metal, and frosted glass 78 ½ x 160 in.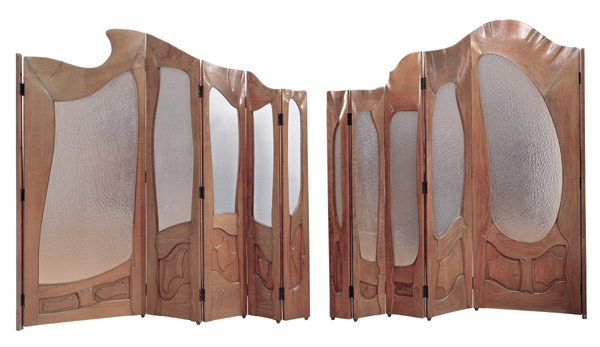 by another29 | 2002-10-02 05:05 | □Architect