Silodam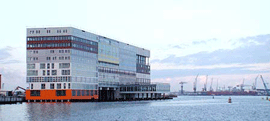 Silodam
Residential
2002 Amsterdam, Netherlands
Silodam 1 1013 AL Amsterdam Netherlands
website:
www.silodam.org
Architect:
MVRDV
コレを観るためにアムステルダムに行ったようなもんです。海上にそびえ建つ集合住宅。威圧感タップリ。さすがmv。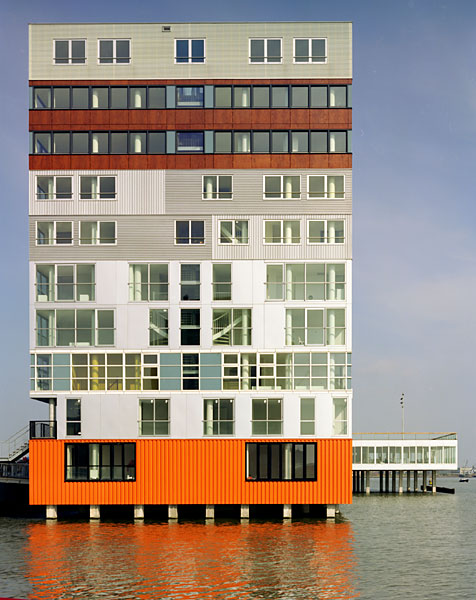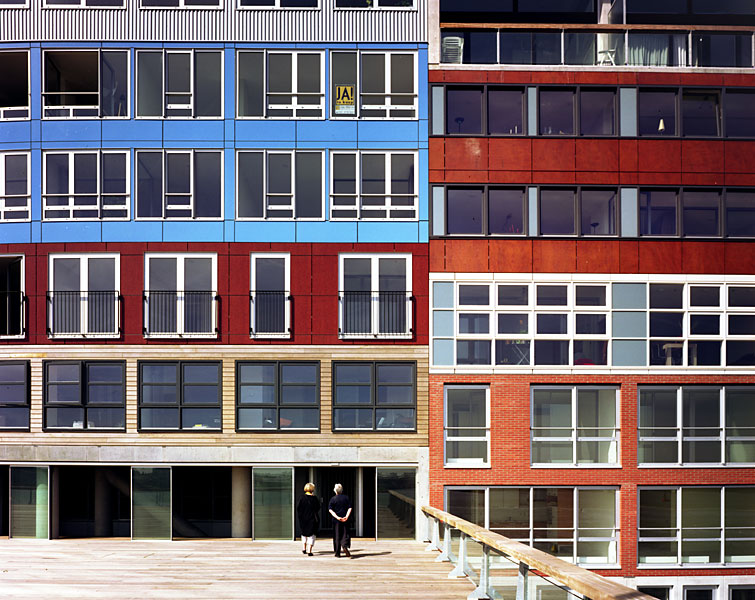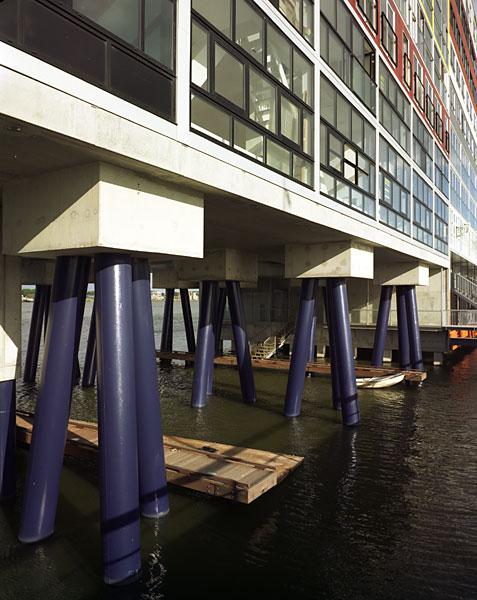 Silodam is a primarily residential complex situated on a pier in Amsterdam. In addition to 157 homes, the complex contains 600 square meters of commercial space.The housing units are clustered into small "neighborhoods" of 4 to 8 houses. Each such cluster is given its own identity through different colors and materials.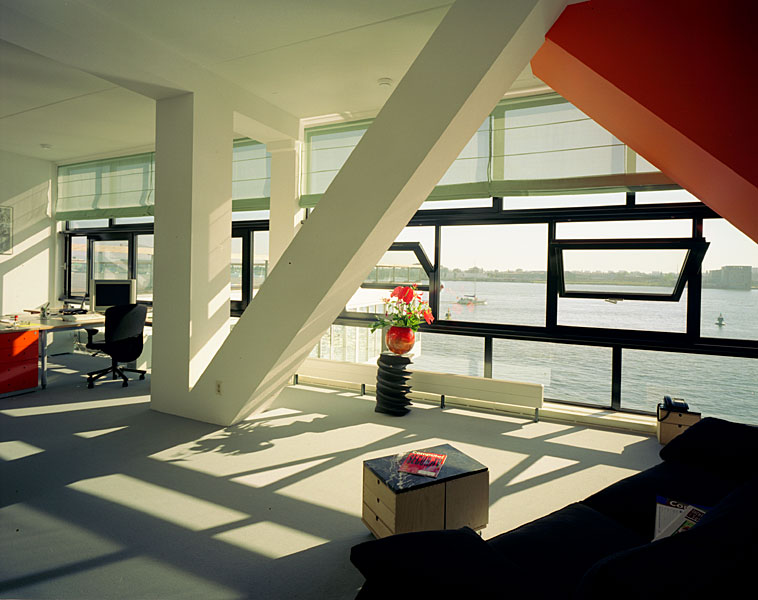 The resulting blocks of color, together with the materials, shape and proportion, result in a building that resembles a container ship. Through this design, the building makes reference to the port aspect of the city.The building is designed to provide a wide variety of units to respond to different needs and wishes of different individuals. The complex consists of different types of units that vary in width, depth, number of stories, window types, presence and type of outdoor space / balcony, layout and access method.To address the issue of the views of the water from the pier being blocked by the building, the designers penetrated the base of the building with a wide passageway that leads to a pubicly accessible balcony. There is also a space under the building where home owners at Silodam can moor their personal boats.
by another29 | 2006-05-30 02:49 | □Architecture