Allianz Arena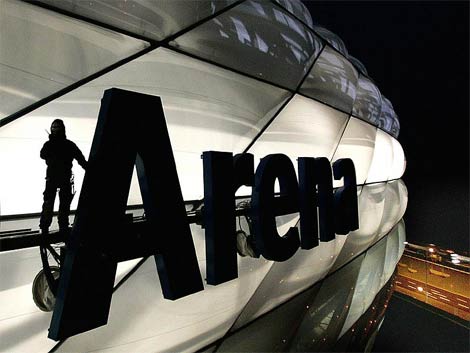 Allianz Arena
Arena
München Stadion GmbH
Werner-Heisenberg-Allee 25
80939 München
website:
www.allianz-arena.de
Architect: Herzog & de Meuron
Munich football clubs FC Bayern and TSV 1860 founded Allianz Arena München Stadion GmbH to manage and operate the joint project of constructing the Allianz Arena. Each took a 50% stake in the company. As of 27 April 2006, FC Bayern took over 100% of the company on a provisional basis until 2010.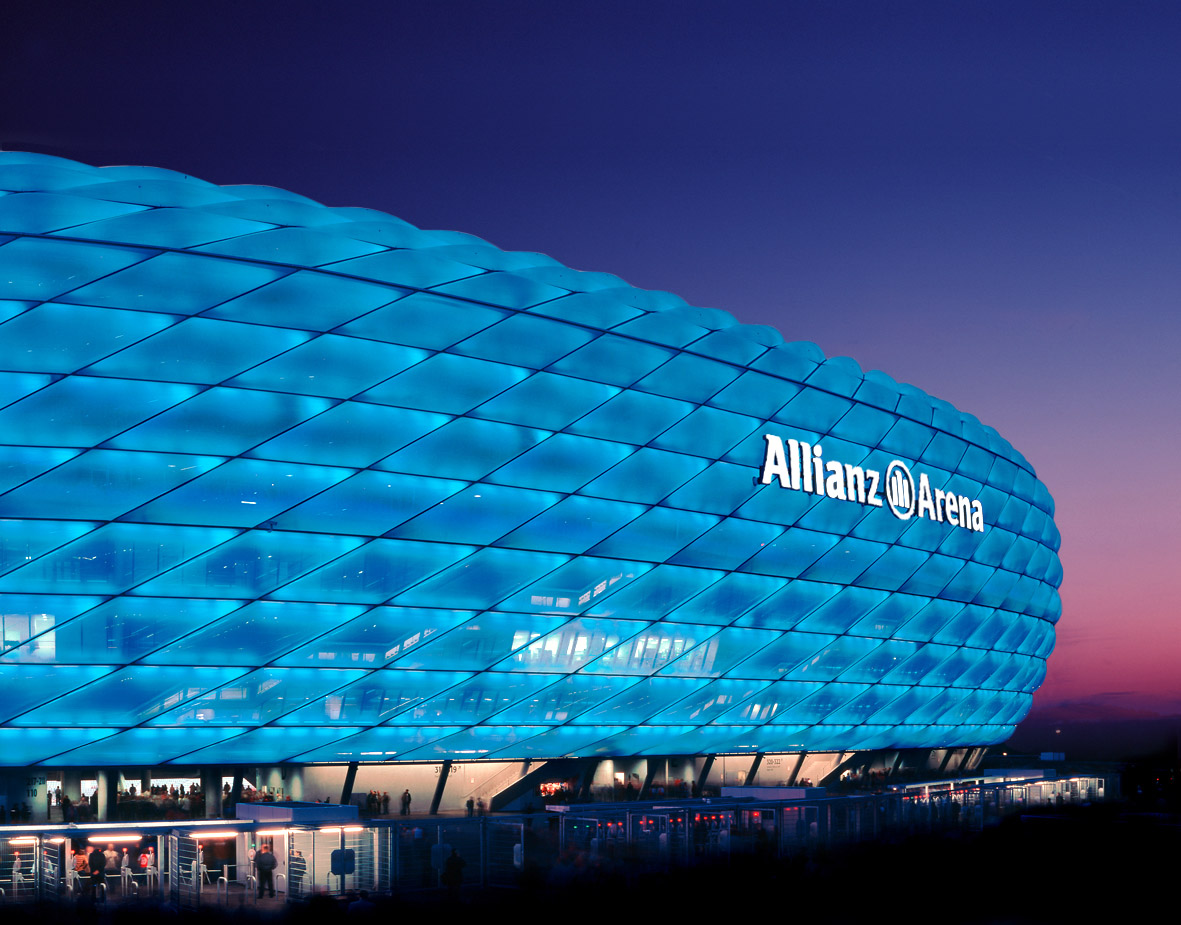 Effective with the city's approval of modifications that was granted January 16, 2006, the legal capacity of the stadium has increased from 66,000 to 69,901 spectators (including standing room). The lower tier can seat up to 20,000, the middle tier up to 20,000, and the upper tier up to 20,000. 10,400 of the seats in the lower tier corners can be converted to standing room to allow an additional 30,120 spectators. The total capacity includes 2,000 business seats, 400 seats for the press, 106 luxury boxes with seating for up to 174 and 165 berths for wheel chairs and the like. From the second half of the 2005-06 Bundesliga season, the arena will be able to accommodate 69,901 spectators at league and German Cup games, but because of UEFA regulations, the capacity will remain at 66,000 seats for UEFA Champions League and UEFA Cup games. Bayern München has limited capacity during their league and cup games to 69,000. The partial roof covers all seats, although winds can still blow rain onto some of them.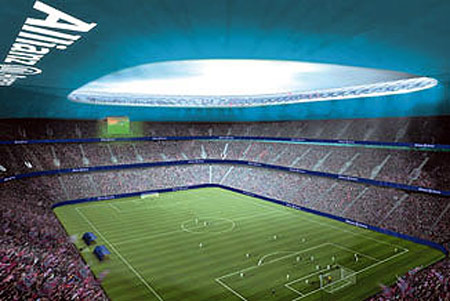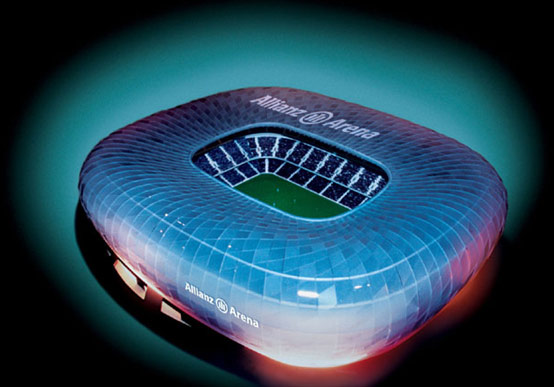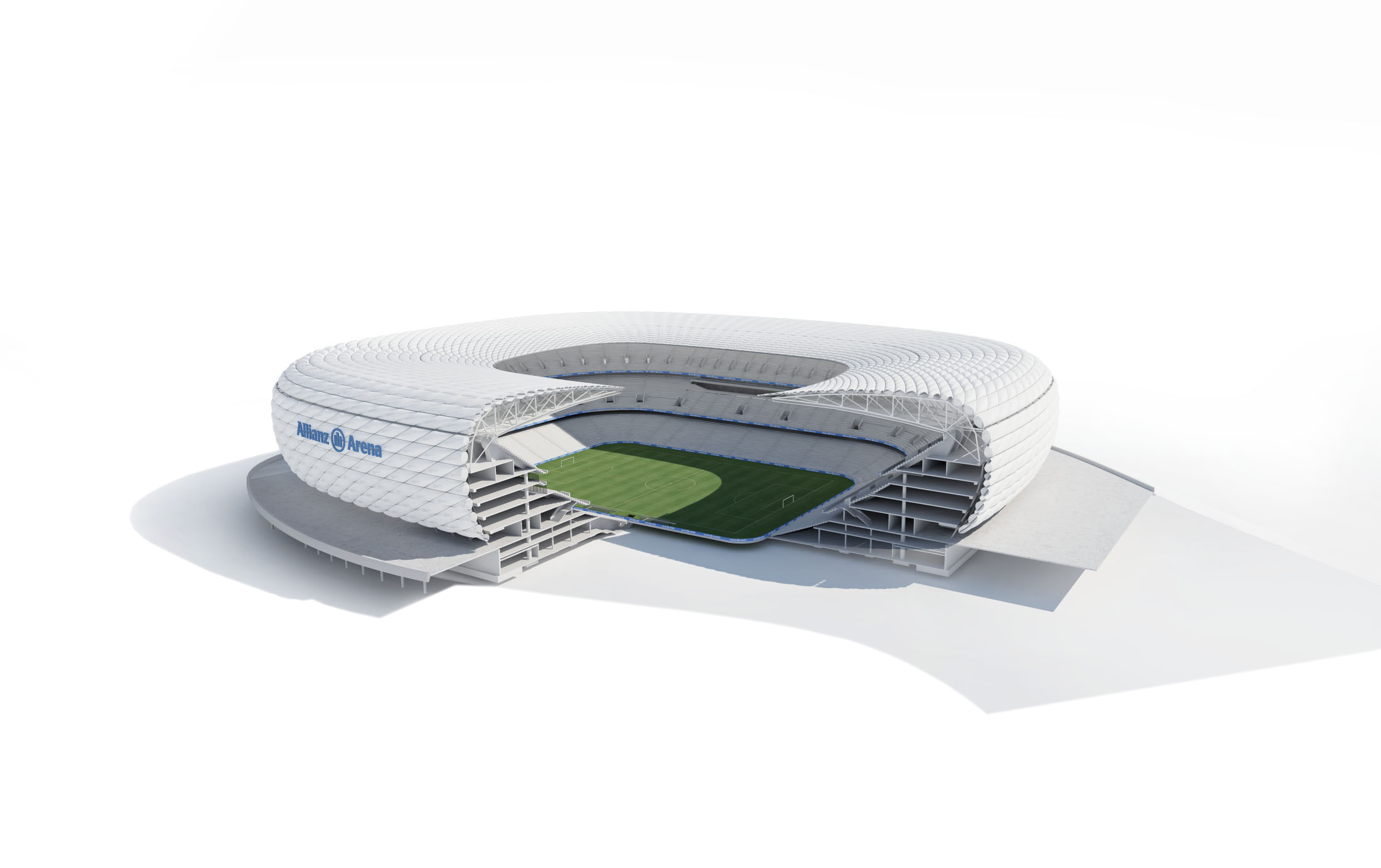 by another29 | 2006-04-30 00:43 | □Architecture